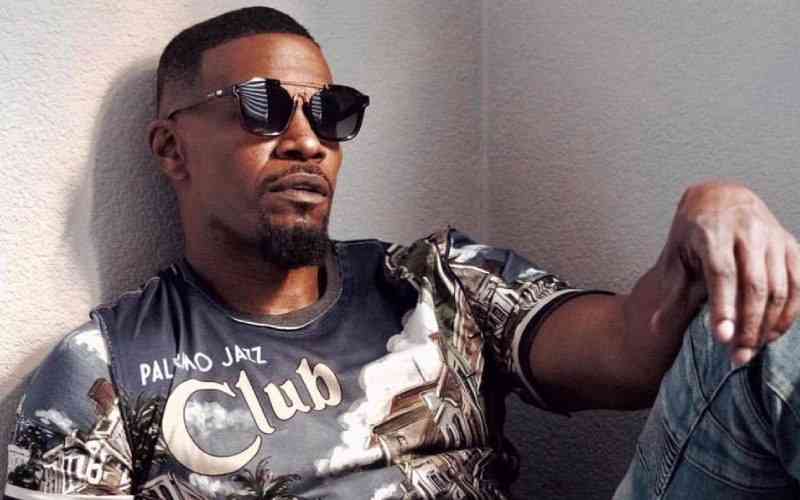 American actor and comedian Jamie Foxx has issued an update on his health, notifying his fans of significant progress.
Through a post on Instagram, Foxx was thankful to all those who reached out to him and said he is finally starting to 'feel like himself'.
"You're lookin at a man who is thankful… finally startin to feel like myself… it's been an unexpected dark journey… but I can see the light…
"I'm thankful to everyone that reached out and sent well wishes and prayers… I have a lot of people to thank… u just don't know how much it meant… I will be thanking all of you personally… and if you didn't know… GOD IS GOOD… all day every day," he wrote.
Foxx is yet to divulge the nature of his health complication but in July, he intimated that he was going through something he never imagined going through.
He, however, clarified that he was not blind or paralysed.
"I know a lot of people were waiting or wanting to hear an update but to be honest with you, I didn't want you to see me like that, man."
"I want you to see me laughing, having a good time, partying, cracking a joke, doing a movie or a television show. I didn't want you to see me with tubes running out of me and trying to figure out if I was going to make it through," he said.
Foxx, 55, is known for delivering impactful performances in every role he takes up. He is typically the life of the party, a professional comedian and an all-around happy person. Naturally, his hospitalisation sent shockwaves through the entertainment scene.
The actor was hospitalised on April 12 for what multiple reports called a "medical complication."
His daughter Corrine Foxx denied reports that the situation was serious, hitting out at publications that suggested otherwise.
"Sad to see how the media runs wild," she said in a post on her Instagram Story. "My dad has been out of the hospital for weeks, recuperating. In fact, he was playing pickleball yesterday!" she said at the time.
Related Topics