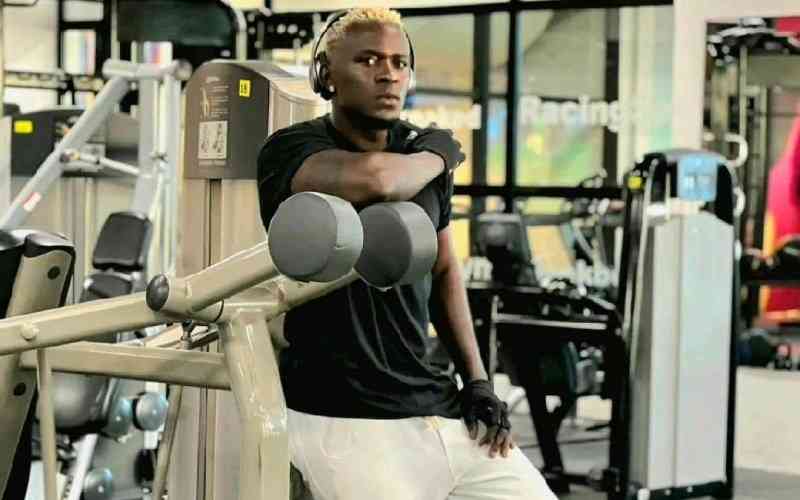 Singer Willy Paul has come out to claim that Kenyan music stagnated after he stopped releasing music.
Apologising to his fans on social media, the Saldido Records founder explained that he intentionally stopped making music to prove to his fans and fellow musicians that his input plays a huge role in pushing the Kenyan music industry.
"I'm sorry fam, I know I've disappointed most of you by not releasing any new music. Anyway, I did all that on purpose. To show all of you how the industry is bullshit without my input. Some will differ with me but majority will take my side. Musicians have tried releasing content but waaaaapppi?" he wrote.
The I Do crooner went on to assure his fans that he will no longer carry on with his 'punishment' to the music industry and will soon work on a song for his diehards.
"Since I love my fans and my haters equally, I've decided to do away with the punishment. Giving you new music in a few days. I'm glad now everyone knows that without Pozze, the Kenyan industry is as good as dead! Lesson learnt! To all of you that kept sending me messages asking for new music, say no more!" he went on.
Sharing tips on how to grow in the music industry with his fellow musicians, the singer advised that artists should start making music in English explaining that it's the only thing blocking them from breaking international.
"My advice to all Kenyan musicians, please normalize singing in English. That's the only thing blocking us from going global. I know wasanii na kizungu ni maji na stima... Hamjui but just try na mkishindwa call my PA mpate msaada bila malipo. One love fam," he advised.
Not too long ago, Willy Paul's musical counterpart Bahati urged celebrities to unite and put Kenya on the map after it emerged that Tanzanians were topping the chats in the country.
Sharing screenshots from some of the streaming platforms, Bahati lamented that foreign artists are enjoying airplay at the expense of the local artists because they have united to take their music to the next level.
"Wasanii wenzangu wa Kenya tumeacha jirani analala hadi na bibi zetu... From YouTube, Boomplay, iTunes to our radios & TVs... Number #1 to #10 Trending ni Tanzania I almost thought I was in Dar-es-alaam. It's not that I have anything against TZ or Nigeria in fact Chibu and King Kiba are my undeniable brothers but we need to pick a lesson from this... This is the time for Kenyan musicians to stop thinking you can make it alone and simply come together.
"Or else we will keep curtain raising for our neighbours... Look at what they're doing, they're coming together and through their unity they're taking over home and away! Don't get me wrong sio collabo naitisha nikitaka collabo nitaimba na Diana B," he lamented.
Related Topics