Vera Sidika recently travelled to Dubai for a 'mumcation' and has been having the time of her life.
From the photos on her socials, the Veetox founder is enjoying her mini vacation but back home, her lover Brown Mauzo is troubled.
The singer put up a cryptic post on Wednesday, hinting that he had a lot to say but the consequences might be dire.
"If I tell the sorrows in my heart, it will burn my tongue. If I keep it in my heart, I'm afraid it will burn me from the inside. But if I let out, I fear it will burn the whole world. I cannot let it out, so I let my sorrows stay inside," he wrote.
In a separate post, he noted that at times humans fail to value the people they have until they lose them and then drown in sorrows and regrets.
"Sometimes we don't appreciate the good things till we lose them. Sometimes we don't value the people we have in our lives till we lose them," he said.
Speaking during an interview in late July, Mauzo rubbished claims that he had parted ways with Vera, emphasizing that social media does not necessarily depict the real state of their relationship.
He further stated that they would be open to adding a third child if it is God's will but stressed that relationships are never easy.
Asked whether he had an issue with Vera jamming to Otile Brown's songs, Mauzo said he also likes some of Otile's songs since they are both active in the entertainment space.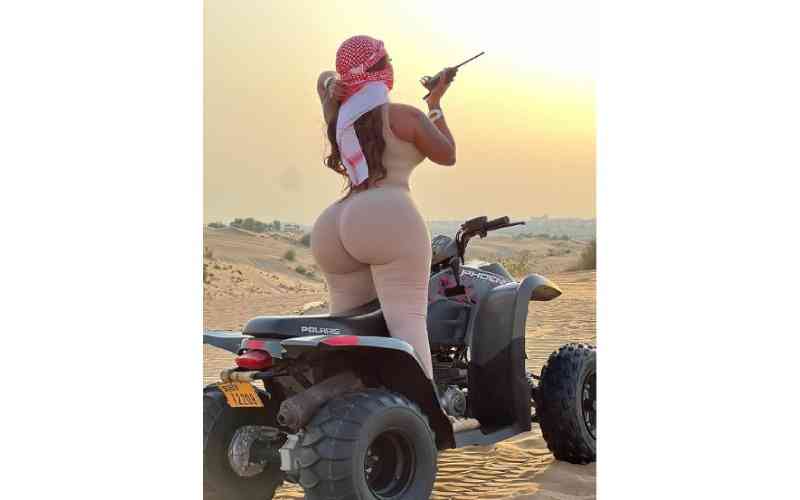 "Tuko poa na tuko pamoja…hatujaachana. Kwani tuliachana lini? Siwezi kudanganya mimi ni muislamu. Sio sisi kutake break (kupata watoto) ni Mwenyezi Mungu anapanga. Ikitokea nitafurahi sana.
"Kuna life ya social media na real life….mahusiano ni safari ya up and down. We are not perfect," he said.
Related Topics