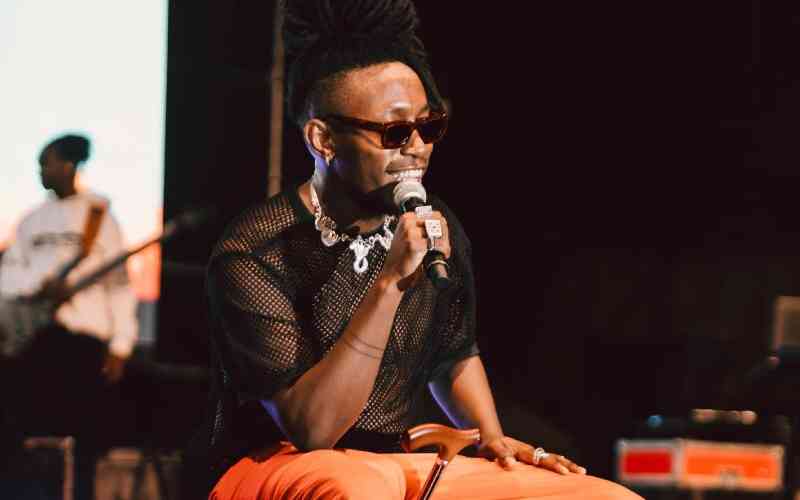 Kenyan singer and songwriter Bensoul on Saturday rattled some concert goers after tweeting about the much hyped Sol Fest slated for November.
After the Sh20,000 VIP tickets caused a stir online, Bensoul said those complaining that it is costly have a long way to go especially since they have ample time to prepare and save.
He was bullish that the concert would be sold out, adding 'wacha wenye pesa waende'.
"Kama 20k ya kuona Sauti Sol inakushinda by November, you have a long way to go. Wacha wenye pesa waende.
"One thing I know for sure is we are going to sell out," he tweeted.
The tweet elicited a number of reactions, with some roasting the 'Forget You' singer.
"Wacha kiburi," wrote one Marvin Hastings.
"Who are you again?" asked Maxon Airo.
"I know I waste money on silly things but 20k for your show is absurdity bro," added one Isaiah.
Others, however, sided with him, saying Sauti Sol have the right to charge whatever they want for their shows due to their contributions to the industry.
"Coming to think about it, Sauti Sol have some mileage in the industry. They are allowed to put any price tag on their concert.
"Let their hard work pay. I believe people will pay 20k, might not have great turn out but for sure with 20k, great show is awaiting. Once again it's their show not yours," opined Jessy Kigen.
Bensoul, undettered by the stick he was getting, added: "This broke mentality needs to go".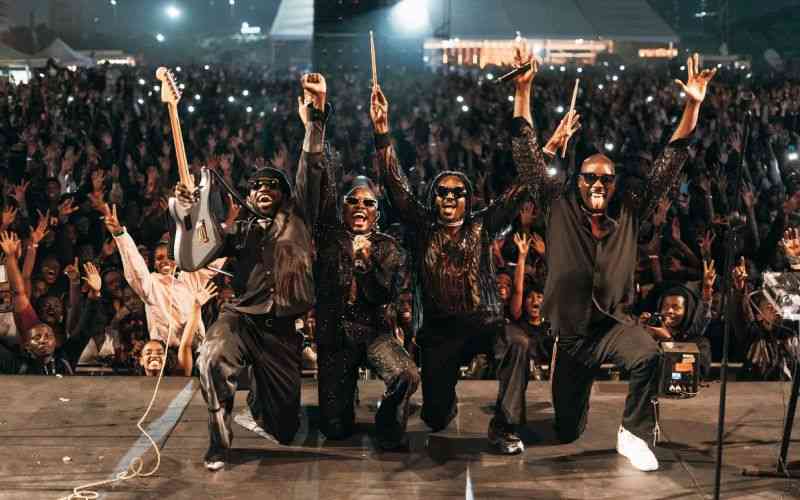 Late July, Sauti Sol fans were left confused after the boy band announced two shows for Sol Fest; VIP show and Fan Show.
"What's the difference between VIP and Fan show? Elaborate we know where to find ourselves," wrote one Instagram user going by the name Shompa.
"So fan show haitakuwa na VIP tickets? Hapo mme tu confuse," wrote another.
Memes and jokes ruled the day on Twitter(X), where social media users poked humour at the possible differences between the VIP and Fan shows.
Others took it more seriously, even calling it a form of segregation.
"Sauti Sol upcoming event has just reminded of apartheid in SA where blacks were required to live in separate areas from whites and use separate public facilities, and contact between the two groups would be limited but in the case the difference is financial status," wrote one X user.
Faarah Nur, the Managing Director for PitchR Agency, which has been involved in some of the communications work for the event, told The Standard Entertainment that the intent of the separate dates did not mean any less of an experience for Solfest attendees.
"The 2nd November date is just like any other Solfest you've seen in the past. There are going to be multiple acts and it's just going to be a good time like it always is," Faarah said on a phone call.
He added: "The VIP experience- I can't tell you too much, but it will be an intimate experience and might have a bit more Sauti Sol. Because last time people complained that they didn't get to see the band, so that's something we are hoping to improve."
Related Topics