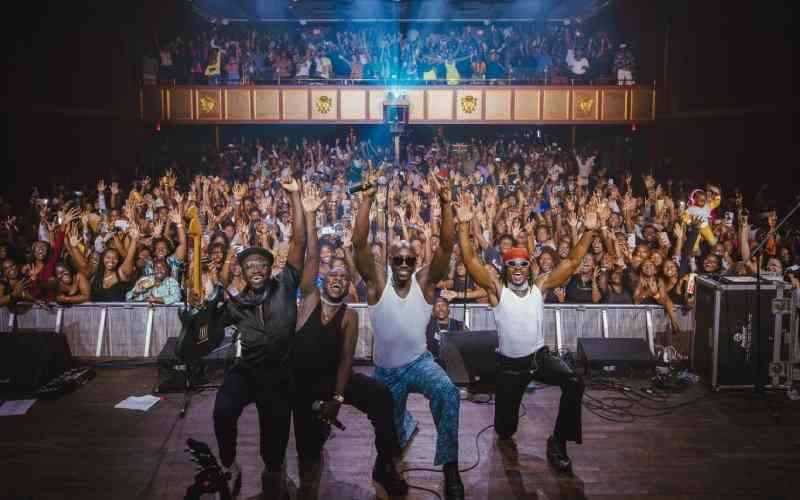 Celebrated boy band Sauti Sol is gearing up for Sol Fest slated for November 2, 2023, but tickets for the VIP show have left fans with a lot to say.
To watch the talented quartet, you will have to part with Sh20,000 to enjoy the VIP experience ahead of their imminent split.
The group said this year's Sol Fest will be a celebration of their glittering careers and will leave an indelible mark on the Kenyan entertainment scene.
Why pay Sh20,000? You might ask. Well, the ticket will cater for a '5-star banquet style dinner, welcome drinks and an 'intimate performance' by Sauti Sol.
You will also get a merchandise pack in addition to the meet and greet.
As expected, netizens had a lot of hilarious things to say regarding the ticket price and below we have sampled a few.
Onlyonemike: Vip 20k kwani tutapandishwa hio midnight train?
Sharone: If I am paying for an intimate performance I need to see them boys perform in their boxers while they sing to me nishike then later I can whine on Bien and twerk on Savara bila kutolewa stage. Chiki what's good?
Magrah: Ok kwani bien anaperform akiwa na nywele?
Wakaba: Bora tu Bien akuwe na dreadi
Iamjaja: kama hamtaki tukuje c mngesema iyo yote
There are several ticket categories for this year's Sol Fest that will have two main shows; VIP Show and Fan Show.
For the Fan Show, the 'Behind the scenes pass' ticket goes for Sh6500 and fans will get; Behind the scenes tour, meet and greet with Sauti Sol and an exclusive Sauti Sol Goodie bag.
The 'Die Hard' tickets going for Sh2500 are sold out but advance tickets going for Sh3500 are still available.
The VIP show will be held on November 2, 2023, while the fan show will be on November 4, 2023, both at Uhuru Gardens.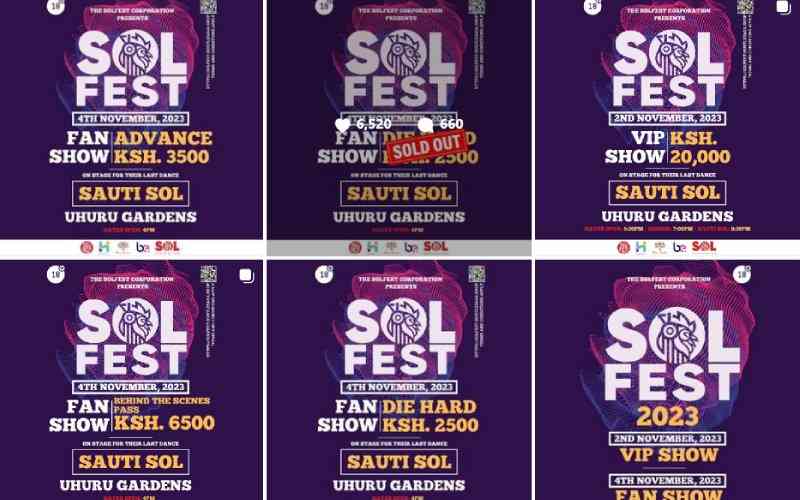 Related Topics