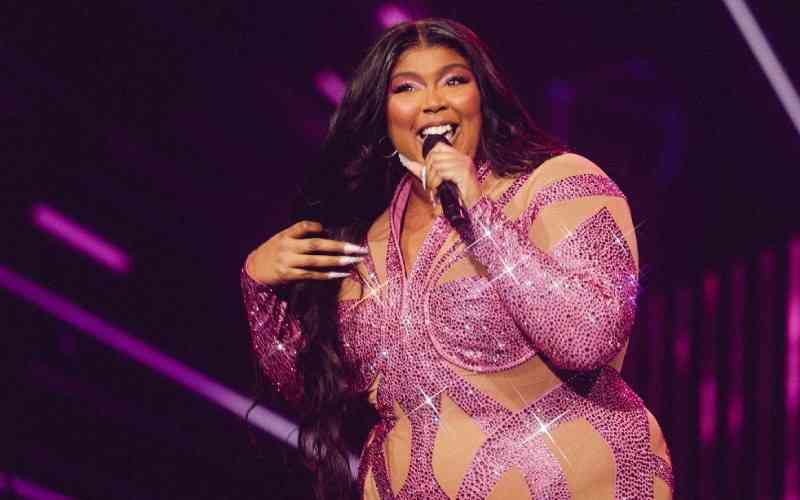 Three of Lizzo's former backup dancers have sued the Grammy-winning singer, accusing her of sexual harassment and creating a hostile work environment.
According to the Washington Post, the complaint was filed in a Los Angeles court on Tuesday. It alleges that dancers Arianna Davis, Crystal Williams and Noelle Rodriguez were exposed to a "sexually charged and uncomfortable" work environment and that harassment was "so severe or pervasive" that it made their employment conditions "intolerable."
Davis also accused the singer of pressuring her into touching a nude performer's breasts while at a nightclub in Amsterdam.
Lizzo, born Melissa Vivianne Jefferson broke into the mainstream pop scene with her single That B*****.
She has proceeded to have several chart-topping numbers like About That Time, Truth Hurts and Good as Hell. She has built her brand on authenticity and body positivity, often citing her existence as rebellion of the existing beauty standards.
At one point, she changed the lyrics to her song ' GRRRLS" to better suit the disabled community after being dragged about it on Twitter(X) by a disability activist.
The activist was protesting the use of a slur in one of the singer's lyrics, challenging its ableism and commenting that such behaviour shouldn't exist in 2022.
In a statement posted to all her social media platforms, Lizzo apologized and announced that she had changed the lyric.
"I'm proud to say there's a new version of GRRRLS with a lyric change," she wrote. "This is the result of me listening and taking action. As an influential artist, I'm dedicated to being part of the change I've been waiting to see in the world."
For these reasons, these allegations have shocked the internet, with Twitter(X) and Tiktok abuzz with reactions. More allegations have since crawled out of the woodwork.
Sophia Nahli Allison, a decorated director, revealed on her Instagram stories that she exited her role directing a Lizzo documentary in 2019 after only two weeks because she "was treated with such disrespect" by the Grammy-winning pop star.
Many social media users have expressed shock that someone with such a flawless, warm brand image could be doing things like these under cover of darkness.
Responding through Instagram, Lizzo claimed the accusations by former troupe members were sensationalised, terming them outrageous.
"These last few days have been gut-wrenchingly difficult and overwhelmingly disappointing. My work ethic, morals and respectfulness have been questioned. My character has been criticized.
"Usually I choose not to respond to false allegations but these are as unbelievable as they sound and too outrageous to not be addressed," she wrote in part.
Adding: "These sensationalised stories are coming from former employees who have already publicly admitted that they were told their behaviour on tour was inappropriate and unprofessional."
Related Topics