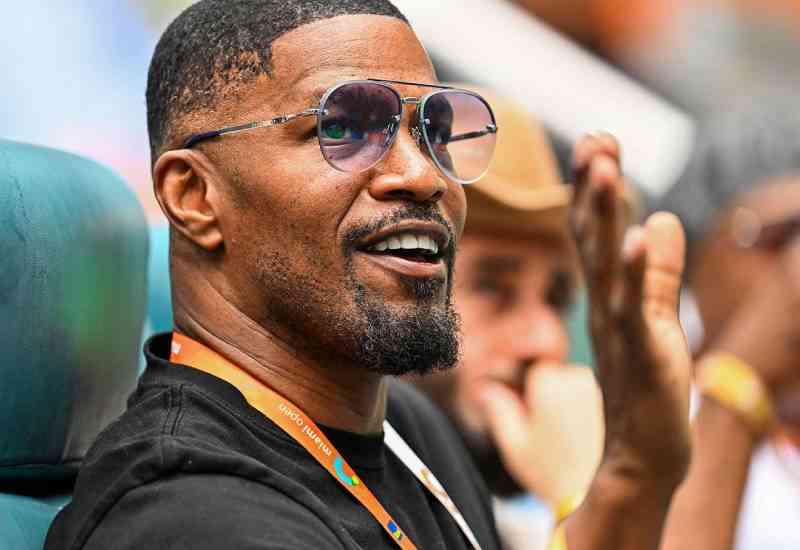 The celebrated American actor Jamie Foxx has recently experienced a health scare, but now, he has been spotted out and about for the first time in weeks.
It has been an unclear, worrying situation for his fans, as information remained limited during his hospitalization.
CNN Entertainment reports that the actor was all smiles when he was seen out and about on July 9.
"In video published by TMZ, Foxx purportedly is seen boating on the Chicago River Sunday afternoon, looking healthy as he smiles and waves to a group of boaters who cheer his appearance."
"The Oscar-winning actor later tweeted a plug for his bourbon and wrote, "Boat life. Celebrating summer with @brownsugarbbn Stay blessed!"
Foxx, 55, is known for delivering impactful performances in every role he takes up. He is typically the life of the party, a professional comedian and all-round happy person. Naturally, his hospitalization sent shockwaves through the entertainment scene.
The actor was hospitalized on April 12 for what multiple reports called a "medical complication."
His daughter, Corrine Foxx denied reports that the situation was serious, hitting out at publications that suggested otherwise.
"Sad to see how the media runs wild," she said in a post on her Instagram Story. "My dad has been out of the hospital for weeks, recuperating. In fact, he was playing pickleball yesterday!"
Vulture reports: "What medical condition exactly is still unclear, but TMZ claims that it was serious enough that family members who were out of town came to the hospital."
Following his treatment, Foxx showed love for his fans and said that he appreciated their support on a May 3 Instagram post.
"While Foxx remained hospitalized, friends and celebrities sent their well wishes. And Hollywood moved forward with his active projects. His upcoming film, Back in Action, resumed production with doubles, per reports on April 18," the report added.
"The Foxx-hosted game show, Beat Shazam, will move forward with a replacement host while the actor and musician recovers, FOX announced on May 3."
In its coverage of Foxx's health in April, TMZ exclusively reported that a source spoke with the tabloid, insisting that the actor had been progressively getting better, although doctors were yet to get to the bottom of what happened to him.
"We're told his condition was serious enough that Jamie's family -- some of whom were not in town -- came to the hospital. One source told us, 'He's communicating now, and that's good news,'" the site reported on April 12.
The Daily Mail described Foxx's health troubles as "mysterious", noting that the actor has been recovering at a rehabilitation facility in Illinois.
"It is not known the specifics of the issues the actor has had, but the facility specializes in stroke recovery, traumatic brain injury rehab, spinal cord injury rehab and cancer rehabilitation," the report notes.
"He had been filming Back in Action in Atlanta with Cameron Diaz, who had come out of retirement for the film."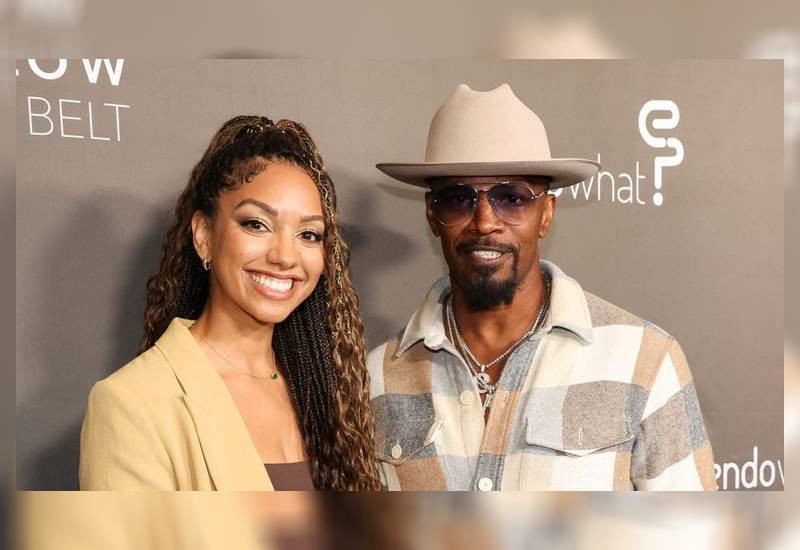 The report adds that Foxx didn't seem to be at his best weeks leading to his hospitalization, having made headlines for lashing out on the set of one of his current projects.
"Just a month before the mysterious illness, reports surfaced that Foxx had a 'meltdown' on the Back in Action set, reportedly firing an executive producer, two directors and his own personal driver."
"An insider claimed: 'He demanded the problems be sorted immediately and sacked four of the production staff -as if that would magically improve the situation'."
Even as fans embrace the positive turn of the actor's health, US Weekly warns that the celebrated actor and singer is "still not a hundred per cent."
"Jamie is doing so much better and he's starting to feel like himself again. He's not 100 percent and is still taking things easy, but he's definitely on the road to recovery," the website reported exclusively on July 12.
The Insider told Us Weekly that Foxx has been surrounded by friends and family, and that they were making sure that he does not strain himself.
"Although the Oscar winner is continuing to lay low while recuperating, the source notes that Foxx is 'feeling really good and is excited to get back to work once the time is right.'"
Foxx had his career breakthrough in 1994 after his role on the sketch comedy show In Living Colour.
"He later proved himself a versatile film actor, especially noted for his Academy Award-winning portrayal of Ray Charles in Ray (2004)," online encyclopedia Britannica reports.
The report further chronicles his success in the small screen, big screen, comedy and music as it describes his lustrous career.
"In 2005 Foxx collected a best actor Academy Award for his riveting performance of soul singer Ray Charles in Ray (2004). He not only mastered Charles's physical mannerisms but also captured the blind singer's warmth, determination, and recklessness.
Related Topics