When matatu driver Duncan Murage began his shift on Monday, June 10, 2023, he had no idea he would ferry one of Kenya's most popular politicians to the CBD.
He made a stop at Kerarapon stage in Ngong to pick a few passengers and to his surprise, ODM leader Raila Odinga boarded the matatu.
In an interview with KTN News, Murage said there was a lot of excitement in the matatu as some of the passengers wanted to capture the moment on camera and share their struggles with the former Prime Minister.
"Aliingia tu kama mtu wa kawaida tukambeba hadi GPO akashuka. Ata sikupata chance ya kuongea na yeye but sikutense.
"Naskia fiti. Si kawaida kubeba msee kama huyo. Mat zenye ashaiingia ni kidogo sana. It was a privilege," he said.
Murage added that Odinga paid his fare just like any other passenger and dispelled rumours that he was given a 'huge tip'.
The driver said that ever since the story was televised, his phone has been buzzing nonstop as some believe Odinga gave him a significant amount of money.
"Wanasema Baba alitujenga lakini hakuna kitu kama hiyo. Tulimbeba tu kama mtu wa kawaida so gari ilipata tu hype," he said.
He added that he would gladly take up the role of driving Odinga around if the opportunity presented itself.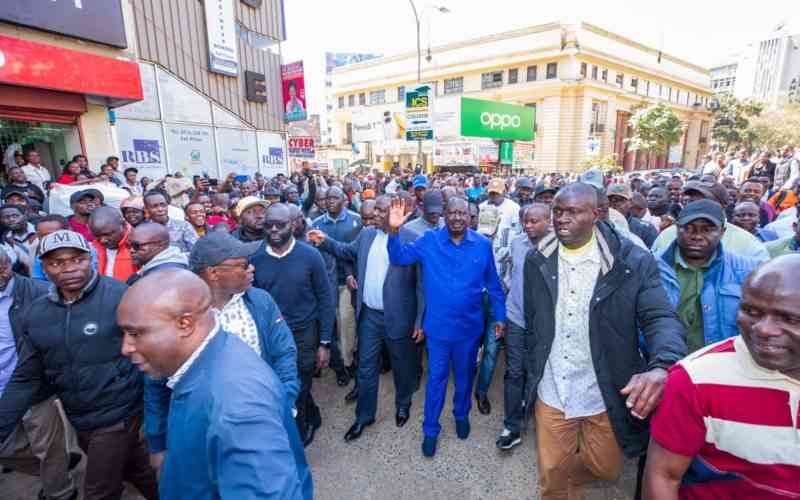 Related Topics