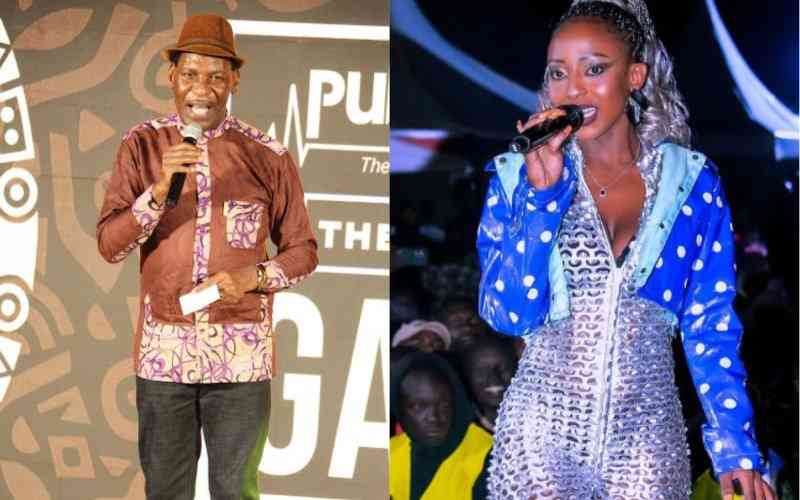 Music Copyright Society of Kenya (MCSK) CEO Ezekiel Mutua has maintained his stand on condemning vulgar content put out by some Kenyan musicians saying it goes against the moral fabric of society.
Sharing his two cents in a recent Facebook post, Dr Mutua said that he has been asked to tone down his attack on Kenyan artistes since their music is just an expression of their craft, something he strongly disagreed with.
"I have seen someone telling me not to condemn dirty content because art is a reflection of society. It's what is happening in society etc. I refuse to buy this narrative. There's indeed a lot happening in society. There's murder, rape, divorce, domestic violence, hate, divorce, corruption, tribalism, drug abuse. . . name them!
"Should we glorify these vices in our music because art is a reflection of society? Art is supposed to be used to promote positive social values, castigate bad behaviour and promote peace, love, integrity, honesty, hard work... etc. Art is supposed to promote our culture, moral values and national aspirations. Art is supposed to inspire hope and set a positive agenda for society," he wrote.
According to Dr Mutua, Kenyans are blindly supporting songs that glorify incest, cheating and promiscuity.
"The crap these people are defending in the name of a song is glorifying incest, cheating and promiscuity. In the song, a young girl was dating a boy. Then they broke up and the girl started sleeping with the boy's father. Now she's taunting the boy that the father is better in bed and that she's swimming in his money. The beats are great and the "Kaskie vibaya na huko" has become a catchphrase. But is the message right? If it is, then we can as well have content glorifying drugs, murder, rape, corruption etc. It's what's happening in society, isn't it? He went on.
The former KFCB Boss elicited mixed reactions among netizens after condemning rapper Sylvia Ssaru's song, 'Kaskie Vibaya' where she talks about dating her ex-boyfriend's father for his money.
"People are going through a lot. Have you heard the song about the lady singing 'Niko na pesa na ni ya babako'? What are you telling my daughter?" Ezekiel questioned during a recent interview.
He however concluded the interview with advice to musicians to focus on making sensible songs in the future that will have a positive impact on fans.
"I am calling on these artistes to step up their game. Let their music promote hope and inspiration. Let us not focus solely on likes, shares and views. Let the song help people find hope and change the course of their lives," he added.
Dr Mutua's sentiments, however, did not sit well with the singer who suggested that he listens to her other songs before passing his judgement.
"I cannot stop creating songs just because one person didn't like the lyrics or the song. He should, in fact, check out my YouTube channel. If Ezekiel Mutua listened to my other songs, like my recent hit with a Rhumba taste, he would judge it differently," Ssaru went on.
In response, Mutua wondered why the singer could not take positive criticism.
"So you do one dirty song and it gets to your head to the point where you discard advice from elders and accomplished professionals by dismissing them with a cursory wave of a hand "Kaskie Vibaya na huko kwenu?" Then strangers hype your insults and arrogance on social media and you feel like you are on top of the world. Your dirty song is played on radio stations even during watershed time against the law.
"After the fame hinged on vulgarity and foolishness in the name of creativity, you get broke and you realize you can't make ends meet. You discarded advice from wise people and from elders. You have no coach, no mentor and no agent to manage your talent. And because you projected an image of a rich and arrogant artist, many people don't easily come to your aid. You are also afraid to ask for help because you burnt bridges while basking in the vain glory of social media," he responded.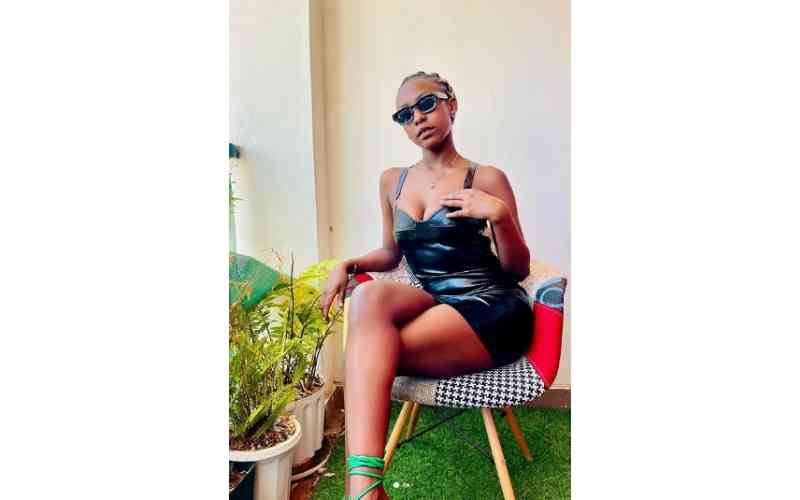 Related Topics