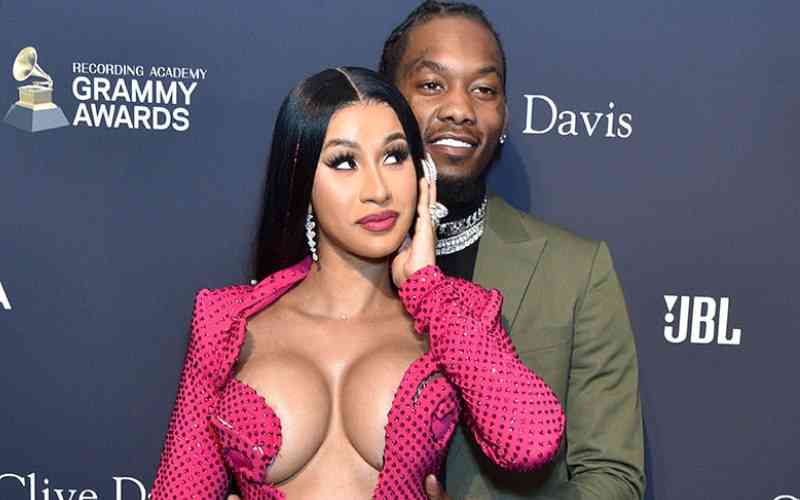 American Grammy-winning rapper Cardi B has denied cheating on Migos rapper Offset.
On June 26, 2023, Offset's now-deleted Instagram story accused his wife of sleeping with a man in his gang. "My wife f—cked a N— on me gang yall n— know how I come," the post stated and was up for a few minutes before he took it down not before some screenshots were taken.
Clearly upset, Cardi B went on Twitter spaces to lash out a couple of hours later negating the claims.
"First of all let me say you cannot accuse me of all the things you know that you are guilty of. And I see that it is easy for you to blame everything on me," she started in a sing-song manner. She referred to Offset as the "countryman" and said people should not pay attention to him.
She said the Spaces (referring to Twitter Spaces a way to have live audio conversations) had people spiralling.
Cardi B responded to the accusations by stating that her fame made it impractical for her to engage in casual encounters, as the other party would inevitably share the details with the public.
She emphasized that she could not entertain any romantic involvement within the music industry either, as such affairs would also become exposed.
She expressed frustration with Offset's behaviour, urging him to stop acting foolishly. Additionally, she warned that if he were present, she would have resorted to physical aggression, even threatening to break a bottle over his head for toying with her emotions and causing public embarrassment.
Cardi B and Offset initially tied the knot in September 2017. They welcomed their first child, Kulture Kiari Cephus, in July 2018.
However, their relationship encountered a rough patch in December 2018 when allegations of Offset's infidelity emerged, leading to a separation that lasted several months.
In September 2020, Cardi B filed for divorce due to further cheating allegations, but she later decided to call off the divorce in November 2020.
Related Topics