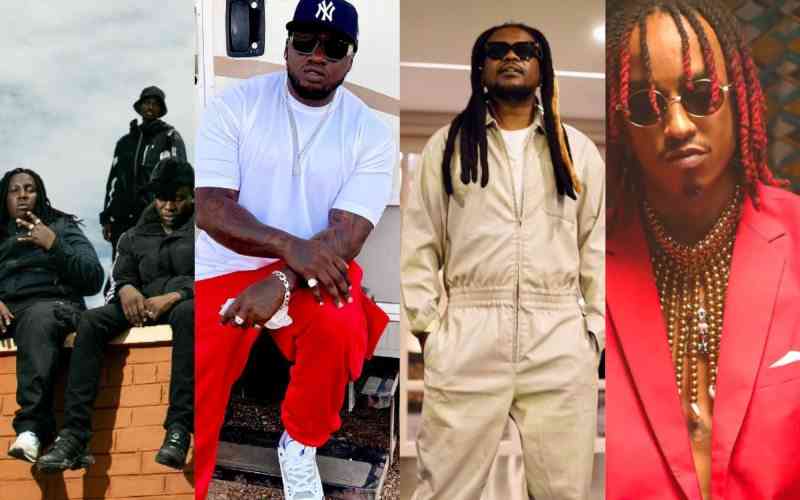 In a year that commemorates Hip Hop at 50, Standard Entertainment ranks the best 20 rappers in Kenya at the moment based on streaming statistics.
According to digital streaming music app, Boomplay Kenya, their backend stats dated April 2023 sees the coronation of new school stars, the twilight of giants, and the cultural currency of today's trendsetters.
Wakadinali - 50M, Khaligraph 41.4M, Nyashinski 38.9M, Boutross 12.1M, Breeder 12M, Buruklyn Boyz 10.3M
Rekless 8.4M, Ssaru & King Kaka 7.8M, Femi One 7.7M, Trio Mio 3.9M, Maandy 3.5M, Octopizzo 2.8M
Virusi Mbaya 1.3M, Jua Cali 855k, Zzero 656k, Big Yasa 628k, Double Trouble 297k
Wakadinali
The "Geri Inegi" rappers are the biggest artists in Kenya at this point in time. No record goes toe to toe with "Geri Inegi". Their album cuts register success more than other artists' hit singles and this is the very yoke of the matter; they are untouchable. In the cultural ecosystem, no artists understand the language and the psychology more than the 1960-bred artists and this has warmed the hearts of many to gangster ballads, outright machismo, and unbridled quotes that make for hit songs.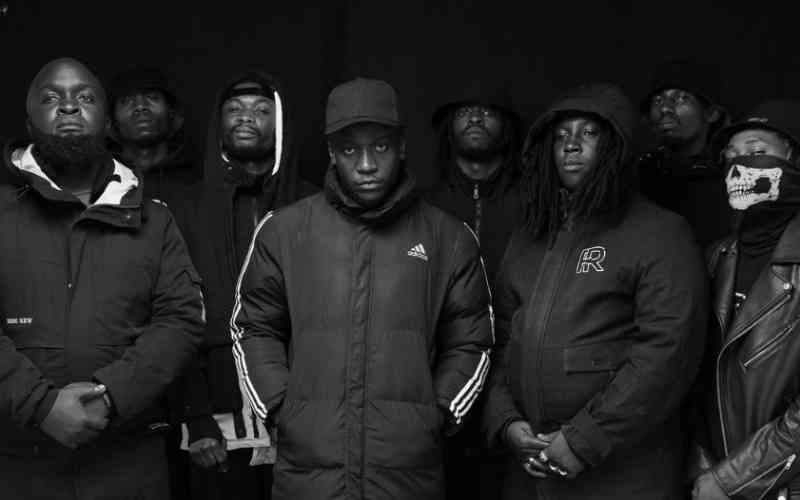 Khaligraph Jones
Water is wet, and the sky is blue. Even on an off-year, Omollo will still reign. The "Superman" emoter is known to be an avid recorder of music and this gives him that one-step ahead factor. Idolized for his supreme cadence and nonchalant attitude towards naysayers, Khaligraph's stock will never plummet to a point of panic. His graphs will always be in the more scalable direction, and this is what makes him the "OG".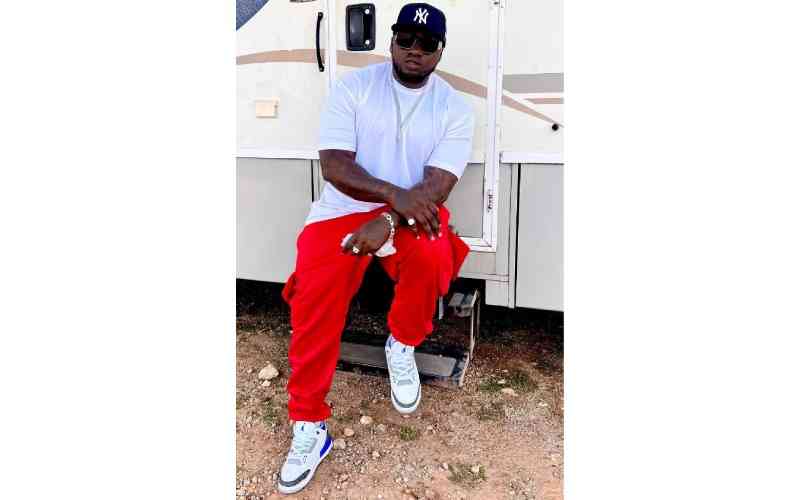 Nyashinski
Perhaps the most elusive on the list, since Nyash returned to Kenya in 2016, it's arguable no one artist across all genres has had more impact than the "Wach Wach" performer. His dexterity and fine attention to detail whether in live music, production, commerce, tough negotiation policy, and that iron-fist leadership he possesses has seen him strides above the rest. From endorsements to having his own concert, moves such as these that ostracize him from the pack yet make his fans adore him even more, and the streams as well as the Nyash verse on your song-effect are so relevant, just ask Femi One.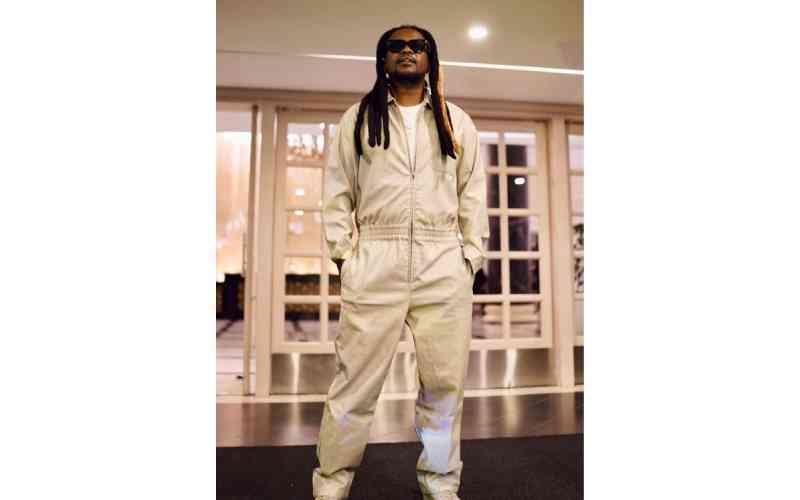 Boutross
The "Angie" reciter has registered mounts of success with his hit single featuring Juiceemann which was blessed with a remix from heavyweights such as Konshens. For Boutross, he has toppled records of every kind with the single but it has been an insidious rise to the apex of the game for him. Currently "Angela" is still king and knowing Boutross, his next hit is not far away, and this has become trendy for him at this point.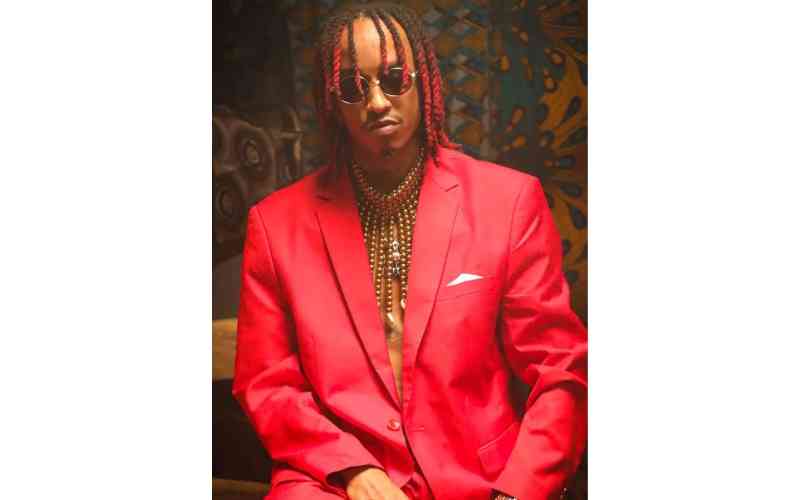 Breeder LW
Breeder is a certified rapper primed to be the heir to the throne of Khaligrph Jones. His stocky size, herculean persona, and presence impregnates the room with superstar quality and bravado. Records such as "Bazenga Dadii" are records that have created a life of their own on the streets with the term 'bazenga' actually being used as part of everyday conversation which then highlights how much of a trendsetter the rapper is. His analytics do not shy from this fact as he is a Top 5 Rapper in Kenya at the moment, pulverizing his arch-rivals such as Octopizzo.
Buruklyn Boyz
Arguably the best artists throughout 2022, their dominance was exerted with their debut opus 'East Mpaka London' outperforming every other tribute bar, Wakadinali. Popularizing Drill in Kenya, AJAY and Mr. Right have proven to be at the very pulse of the culture with their record-breaking numbers and displays. Eclipsing the 10M mark shows how consistent and how much replay value their music is currently commanding.
Rekless
After the downward spiral of revolutionary powerhouses Ethic, only a few of the members could keep up with the laboring responsibilities of serving consumers with undeniable music. Of the four, many ventured into ancillary businesses but Rekless' solo exploits amplified his position as the lead man and one who could bear the heavy name of a commercial rap artist. The "Yes Bana" curator has always been at the fore of producing quotable verses and this run has been perpetuated even in an individual capacity through his feature verses and continued performances.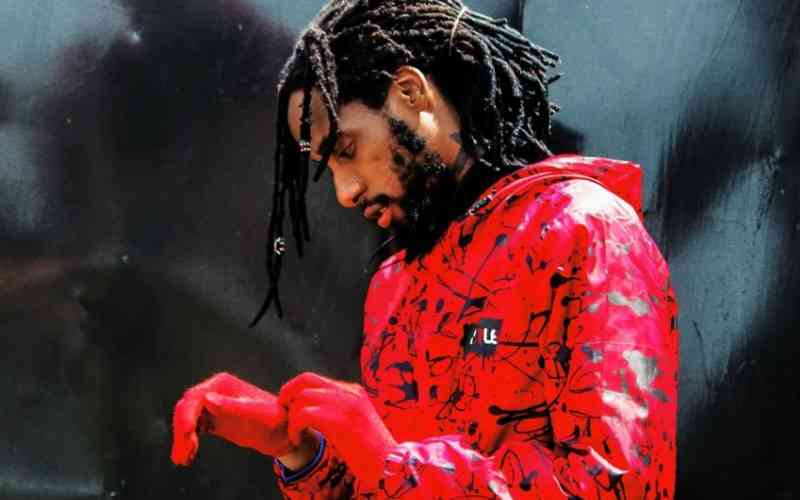 Ssaru
One of the most ubiquitous acts of modern Kenyan urban music, Ssaru is a savant of music. Whether it's hit-making, or making news cycle headlines and clickbait, Ssaru's permeation and pentration of the Kenyan audiences especially in the club is unparalleled. Her brand of music that orbits around club music, covert raunch, and no tongue-biting truths "Niko na pesa nyingi kushinda babako" and etcetera, Ssaru represents women that want to speak their minds and truths without being castigated for it.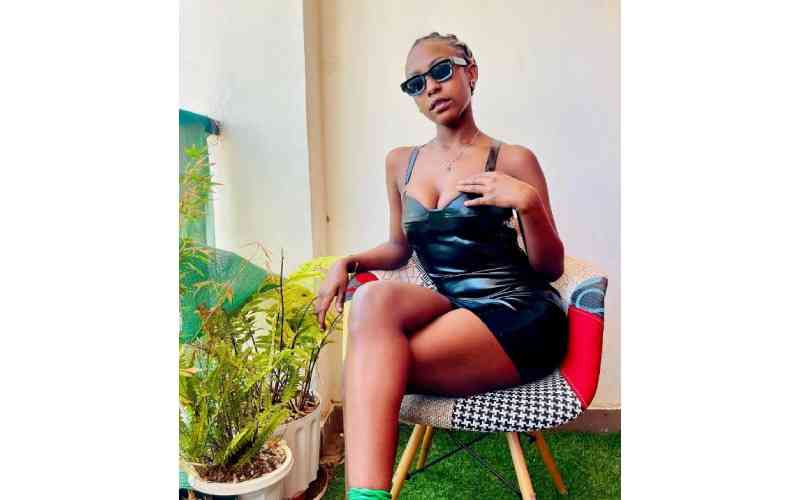 King Kaka
Not many come close to King Kaka when the conversation around corporate and music bridging the gap comes to play. Kaka who has metamorphosed from a street rapper into a full-fledged rappreneur is one of Kenyan Hip Hop's most reputable storylines. The impresario King Kaka has conjured a flirtatious run with the top and has never let up despite what levels of success he attains. His rags-to-riches evolution will always be a lighthouse, especially for those in the dark looking for a source of hope.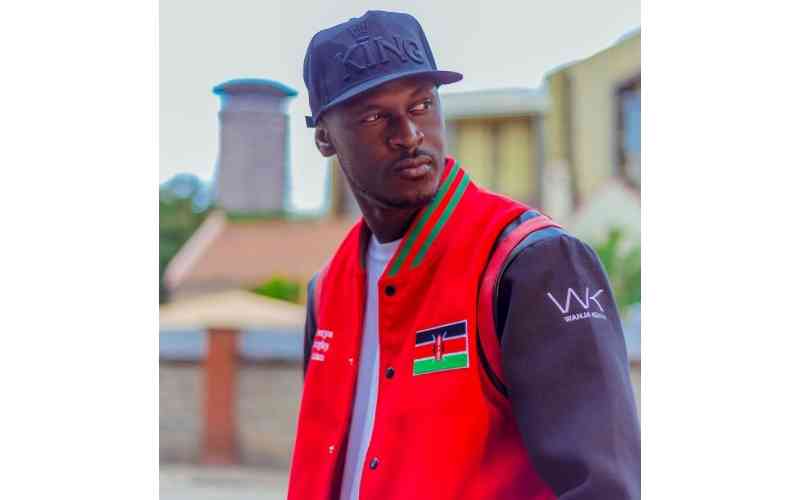 Femi One
Femi's legacy in Kenyan folklore will date back to her club sweetheart records such as "Tippy Toe" and "Ligi So" remix which was an all-star affair. "Utawezana" further profiled her as a national hero, but her continuity and creativity stay lofty and high-standard. Fighting for her equity in a predominantly male-dominated genre, Femi has catalyzed numerous hit songs and is one of the most booked and commercially viable artists. The award-winning best female rapper 2022 in AFRIMMA has accumulated a wealth of miles performing overseas and this is giving her more depth as an artist. Her best attribute would however be how she can be almost as cloudy in success yet still relay lyrics and music that can appeal to the most generic and heterogeneous everyday Kenyans.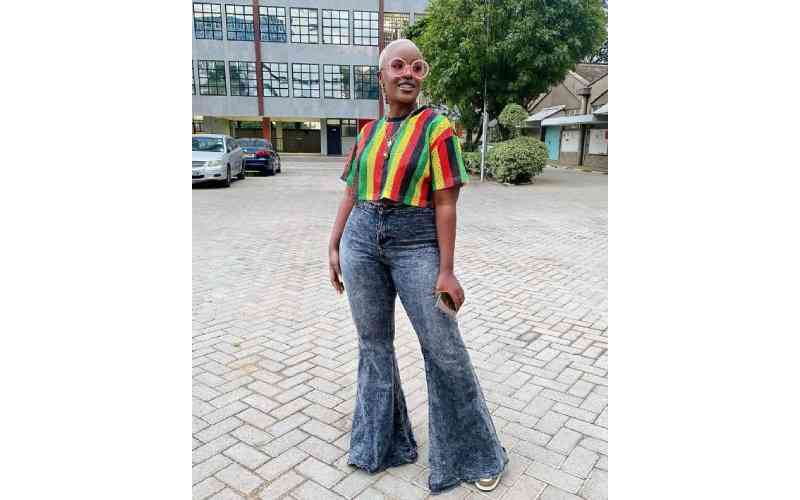 Trio Mio
The youngest in the millionaires class, Trio is a vibrant hit-maker and a potent wordsmith. His nimble voice is far from his hard-punching and trunk-rattling Doba sound. His virtuosic nature to dabble in Gengetone, to his volatile slither into classic Hip Hop cuts which he covers as freestyles, has had him compared to Kenyan great E-Sir who was a flexible rapper who could will songs to his mercy. Trio who sprung onto the face of superstardom had to contend with completing his highschool studies in order to fully hug his notoriety, but this never limited his expression and only fueled him even more.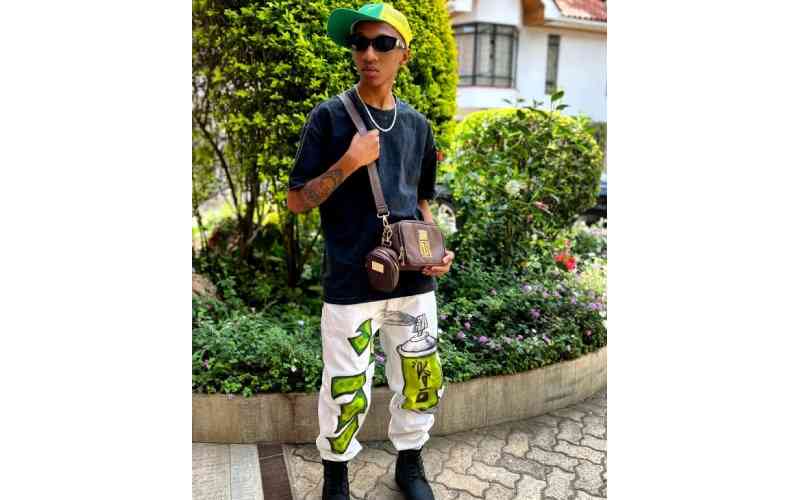 Maandy
Maandy is unapologetic and unashamedly a feminist rapper that oozes individuality, self-empowerment, and bad-assery. With sticky punchlines, gaudy personality, and furnishing the industry with her sultry cuts yet ferocious raps, Maandy cuts across the noise with her forward-thinking edge and sensuality. Whether its "Shash Na Lipgloss" where she emanates how every millennial and Gen Z is currently living, or "Siwezi Rudi Home" where she embodies the boisterous youthful energy and will of Kenyans to last on the club dancefloors, or perhaps her gene to kill collaborations such as Uncle Jing Jong's song of the year "Wanjapi", Maandy is infectious and lethal.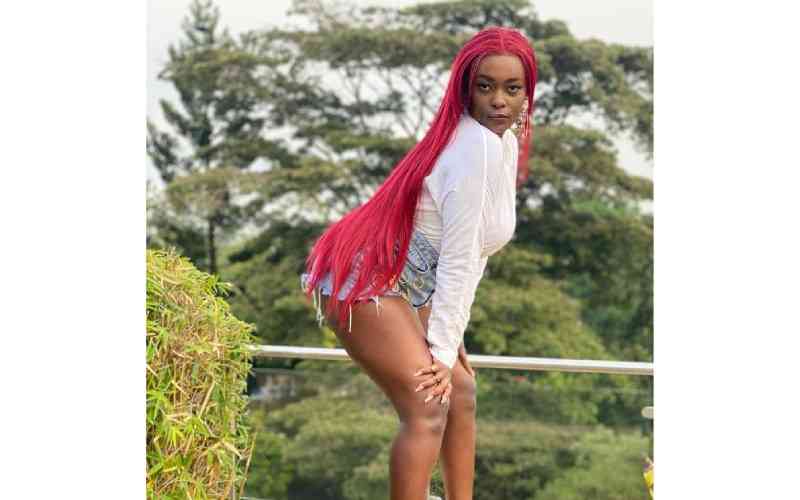 Octopizzo
Octo is one of Kenya's finest exports. Musically, Octo has always challenged the status quo and infused a fresh air of experimentation into his art. This makes him unpredictable, interesting, and ambitious in his approach. His gargantuan hype and fame, yet brazen confidence to not fit into trends or the neo-sound always makes him stand out as an artist of the times, more than a performer or commercial sell-out. His numbers could be of the higher single-digit millions, but that does not take away his impressive career, seminal catalog and savoir-faire business acumen that has him in the highest tables his peers can only salivate for.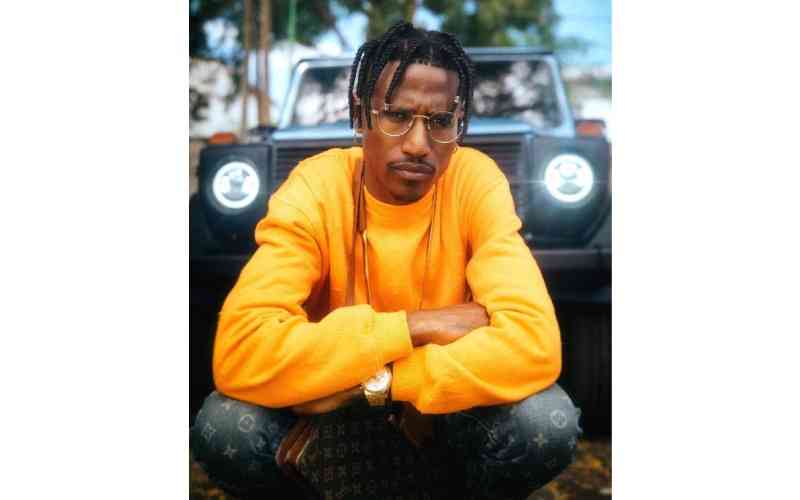 Virusi Mbaya
The art of Kenyan music therein lies in its diversity. Mainstream music mirrors a visceral, hedonist, and linear take of Kenyan music that only club bangers, love songs and whatever society is experiencing is what sells. But Virusi, a conscious lyricist from the ilk of socio-politically backdropped rhymes would beg to differ. Edging out numerous feel-good and bubblegum emcees, Virusi is testament that the segmentation of Kenyan music is rife and there is a market for everything and everyone. In the toxic hip hop spews of what most emcees brew; whether its women objectification, vice raps of partying and violence, we have a really healthy offering of content with what Virusi represents.
Jua Cali
Talk about staying power. Jua Cali broods canny and quirky lines on native Kenyan sonics termed Genge. His compelling storytelling has been gold for the Kenyan audience as he belts out street tales and references that are tailored for the Kenyan demographic. Seeing Jua here almost twenty years after his breakthrough during the illustrious Calif Records epoch of Kenyan pop culture, speaks to the longevity and staying power Jua has manufactured.
Zzero
A surprise on the list, Zzero was last relevant in the culture when he was consistently churning out hit after hit. "Zimenishika" is etched in Kenya's molecules and his textured rhymes on Dancehall and Gengetone rhythms acclimated him to Kenyan listeners. However he went tone-deaf for a hot minute and this is costly in today's music echelons. To some degree, even at his silent best, he is still a fan favorite and the streaming apps will reflect so.
Big Yasa
Kibera-helmed driller Big Yasa is the undisputed drill king. His ominous tone and aggressive work ethic place him streets above his predecessors. Yasa is unrelenting in his output, and a marketing phenom. Anthems like "Cold" and "Wasp" have transcended him and groomed with a street credibility that translates into his online following. His 2022 opus 'Biggs' is further indication that he is an emcee with a knack for producing bodies of work that resonate with him and his core audience.
Double Trouble
The Mombasa pair of Bene and Trouble Too Real are one of the most evocative dichotomies since Deux Vulturez or Kleptomaniacs. They represent a new regime. Their musical arc has only been on the ascent and their strategic and symbiotic partnerships with the likes of Mad Clan & Buruklyn Boyz means the "Hainanga Error" raconteurs are the voice of the Coast at the moment indelibly. Numbers don't lie.
Related Topics