During a recent interview with YouTuber Presenter Ali, Akothee found herself overcome with emotion as she delved into the topic of her relationship with her family.
The video, which was uploaded to the content creator's YouTube channel, captured Akothee's raw vulnerability as she discussed the complexities of her family disputes, which often leave her bewildered.
Fresh from her enchanting honeymoon with her husband, Denis Schweizer, Akothee opened up about the intricate dynamics within her family.
She revealed that, unfortunately, circumstances beyond her control have distanced her from her father, and her siblings are partly to blame.
Akothee reflected on her Father's Day message, highlighting the profound impact of these familial challenges on her emotions.
"It's quite deep, very deep. My dad was my number one fan, he loves me to death. He would come to all my events. I have supported my family, I came into fame and my family never knew where I was or what I was doing and after supporting I think almost all of them, if I would print out my bank statements today, I could say all my family members have smiled all the way to the bank and you know if someone gives you a cheque it's not MPESA of sh10, 000 or 20,000, 30,000.
"When we announced our wedding, my younger sister was having a wedding as well. Omosh wanted to bring cows in December but I told him to hold on because in December we are having a wedding. At that time we had wrangles with my sister. She is the one who is always crossing my line and I have always been waiting for her to come and apologize but it never happens," she said.
Akothee said she expected an apology from her sister but it never came. She further claimed that her decision to get married had exacerbated the already existing tensions within her family, particularly with her sister.
"When I announced my wedding, my brothers took it somehow, I think she convinced everyone that there was no wedding according to what I heard. That there is no wedding, I just want to spoil her wedding. Remember we were not even marrying the same man leave alone from the same village so how was me announcing my wedding which was to happen in April affecting hers that was happening in December? So it got to my family and it seemed like I was out to spoil things for her so it didn't land well and everybody saw me as the bad person, the bad apple," she went on.
Deeply wounded by her family's wrongful judgment, the singer acknowledged the pain caused and made the difficult decision to create distance.
She expressed her hurt and frustration, confessing that if circumstances were to worsen, even to the point of her losing her life, her family need not burden themselves with the responsibility of her burial.
In a poignant statement, she asserted that she would be laid to rest by the state, removing any potential burden or obligation from her estranged family members.
"Remember I was the unifying factor in our family. I have been there, I have educated them, I have supported them. So slowly slowly I started detaching and realizing who I am. I sent someone to go tell them because in Luo tradition we believe family buries you but I told them that when I die today the state will bury me I am a state property. My burial will be bigger than my wedding so they should not worry about me going back to them when I am in trouble," said Akothee.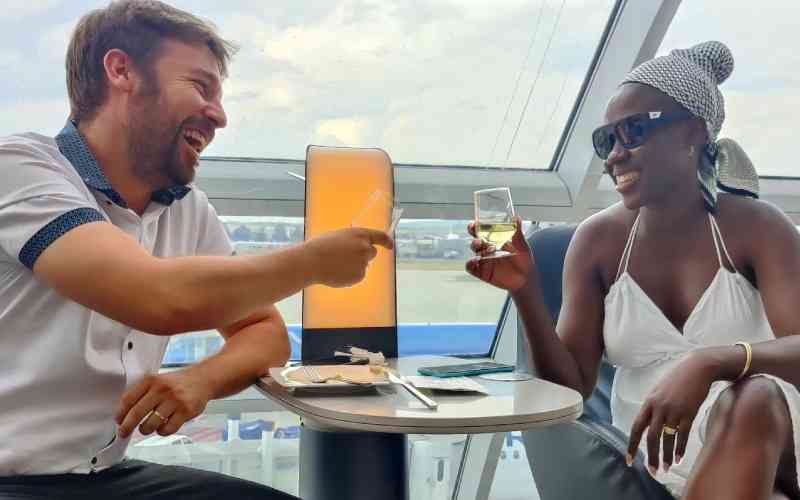 Related Topics