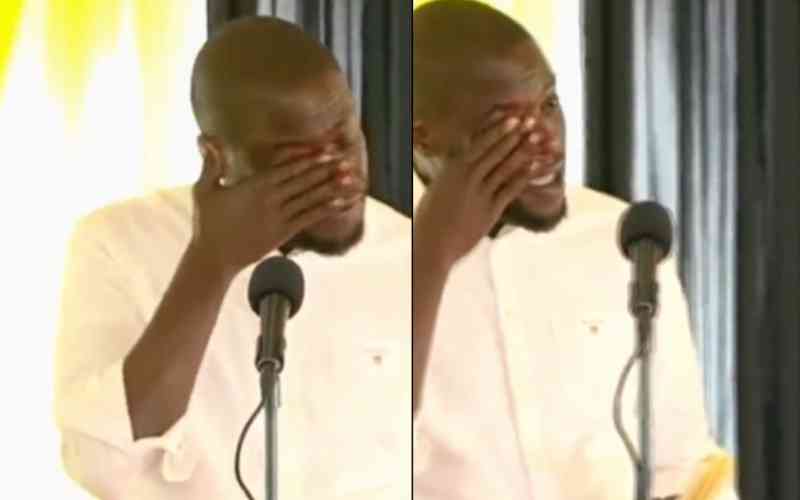 Nairobi Governor Johnson Sakaja on Tuesday shed tears over the sorry state of public schools in Nairobi, saying he feels the pain of those pupils.
Speaking at Roysambu Primary School during a groundbreaking ceremony for the school's kitchen, the governor said previous regimes had neglected children and things need to change.
"Your Excellency, ni uchungu ya hawa watoto…this programme (Dishi na County) must work. These children deserve the same that your children have and that my children have.
"You have supported this from the beginning…we are doing 10 kitchens in 10 weeks. This is the only project I have sat with contractors nikawaambia hii msiweke mchezo. They have understood they are giving children hope for the future," he said.
President William Ruto, on his part, said he understood Sakaja's pain and promised to eliminate hunger in the country.
The Head of State further stated that there were adequate plans in place to ensure hunger is a thing of the past.
"I want to tell my friend Arthur Sakaja Johnson that I feel you. I feel what you feel.
"And as I said during the campaigns, we must eliminate the shame of hunger in our republic. And we must be intentional, we must be deliberate and have a plan on how to do it," said the President.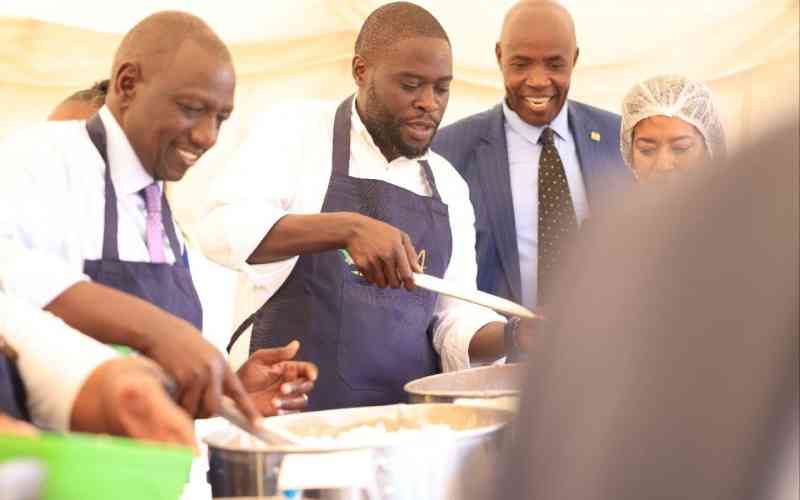 The Dishi na County School feeding programme is an initiative of governor Sakaja to ensure provision of meals in schools for all children in public primary schools within Nairobi.
The plan is to have a well-equipped school kitchen in every sub-county that will prepare balanced meals that will be transported in sealed containers and served to children during lunch hour on every school day.
The food items will be bought in bulk to avoid wastage and the meals prepared will be inspected by public health officers to ensure safety and quality.
Related Topics