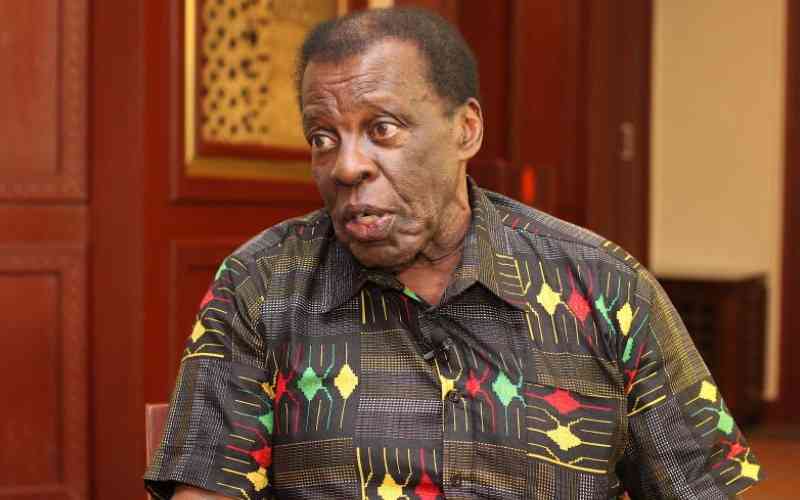 He is a man whose career has seen him mistaken for a madman, 'kidnapped' and forced to make a grievous announcement to the country, he has brushed shoulders with the bourgeoisie and dined with the high and mighty.
That description is of none other than Leonard Mambo Mbotela, a man who met his wife through his 'kutuma salamu' program at Voice of Kenya (VoK).
Although he has been a city boy for the better part of his life, he says he will not live in Nairobi forever. He asks the government to remember him through memorabilia.
Mbotela discovered his talent during his teenage years.
"Since I was in Kitui High School, I tended to disturb other students through my reading news from newspapers. They would be annoyed and would tell me to shut up. However, some told me I could make a very good broadcaster," said Mbotela
He further stated that in the comfort of his own home, he would grab a bottle, pretend it was a microphone, and enthusiastically engage in activities such as news reading or lively football commentary.
"One day my brothers heard me commentating in my room. They ran to my late mother crying saying; Mum, mum, Leonard amekuwa wazimu; anajiongelesha - Leonard has run mad, he is talking to himself."
Perturbed by the news of his son running mad. Mbotela's mother ran, knocked on his room, and opened the door. "What is the problem?" She asked him while panicking. He responded; "Mum I love this broadcasting job so much."
Family, retirement, and how he would like to be remembered
As the house manager Ruth ushered us into the house, pictures of Leonard's firstborn daughter Aida, his sons Jimmy and George, who are both in the USA, and his wife Alice met our eyes from the walls and the wall unit.
"My wife Alice was one of my best fans. She loved to hear me on air. She often sent her greetings while I was in studio and I would read them out for her," says Leonard
He adds that the trend continued for a while and naturally, they became fond of each other and began dating.
"One thing led to the other and from being my fan, we tied the knot and she became my wife."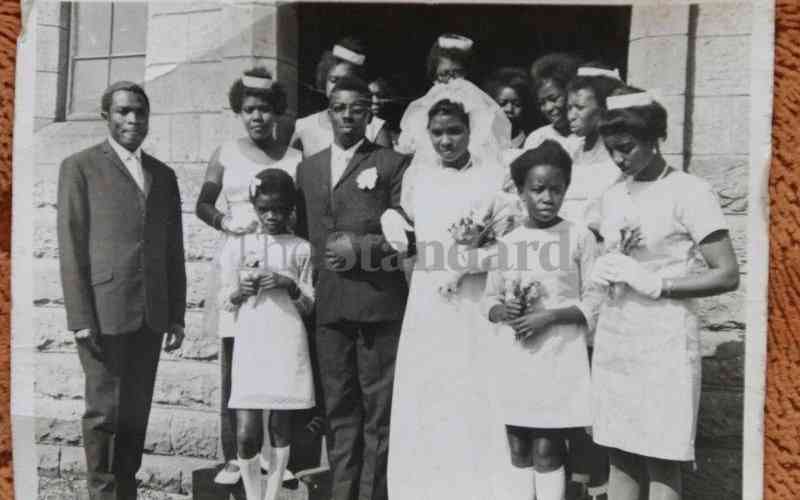 She currently resides in Emali but always visits their Langata home on weekends.
Leonard also points to us a picture frame bearing a collage of photos of his brothers and sisters namely George, Monicah, Donald, Betty, Pauline, Irene, and Nancy. None of Leonard's children has stepped into his shoes. But they love what he does and the fact that he is popular.
"I would like to be remembered by the government through a memento about my life and the work that I did so that future generations can know that a person called Leonard Mambo Mbotela did this and that. I will be so happy.
"And if possible, they put my memorabilia in the museum so that when people come from different parts of the world, they can be able to see my image and read about my history," he said.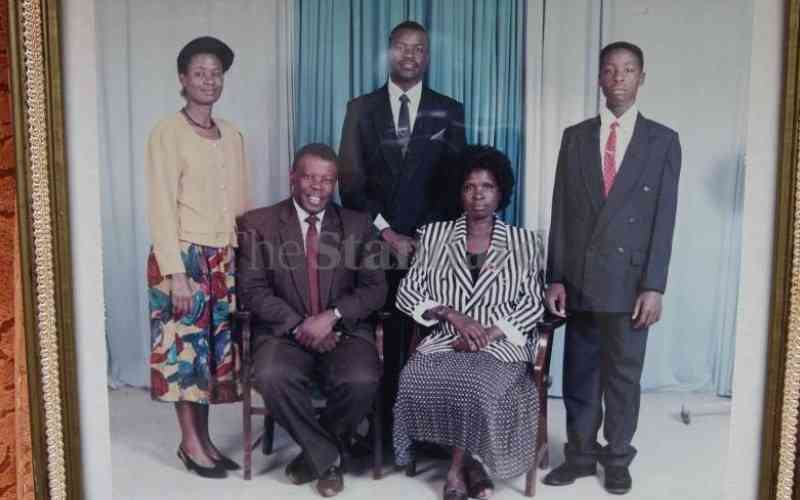 Related Topics