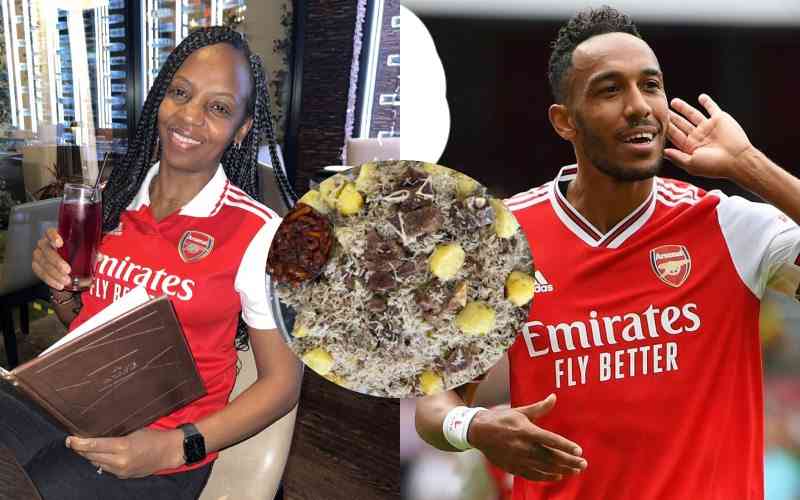 Kenyan chef Bernice Kariuki has announced her departure from Arsenal after close to two years with the London-based club.
Taking to social media, Bernice described the just concluded season as the best ever.
She said it had been an honour to work for the gunners, and was optimistic as she ventures into a new space.
"A final day flourish. Finished The Season With A Bang! Simply The Best!!! ARSENAL.. ARSENAL..ARSENAL..2020/2023 The Best Special Season Ever I Hang My Gloves As A Very Proud Chef It's Been A Honour Working For The Best Club In The Whole World.. I Was Truly Humbled!
"More Blessings My Next Job It's like Dream Royally Truly Humbled…Asanteni Sana Especially my Country," she wrote.
Bernice, 51, who is a private chef, and previously worked with Arsenal's local rivals Tottenham Hotspurs, said she is part of a group of 90 chefs who are often hired for various assignments.
Asked how she ended up at Arsenal, she said she was at a Christmas party when she met former Arsenal striker Pierre-Emerick Aubameyang.
"I met Auba and asked him whether there were any vacancies at Arsenal. To my surprise, he said I could be his personal chef and I was like, "What?" and that's where I got my job. He liked the pilau I did.
"An Indian taught me to make pilau…his (Auba's) version of pilau is different from the Kenyan one. You cook rice 70 per cent and you do your sauce on the side, then you put rice, nyama layer, rice, nyama layer etc then you cover it and all the flavour infuses," she said in an interview on Daring Abroad.
"When he ate it he was like, "Who cooked this?"
Bernice said top football clubs have around 600 personnel (players and staff) therefore they need quite a number of chefs to take care of their needs.
The first team has the most chefs at 27 and the focus is on preparing healthy meals.
"You have to do their shakes, juices…they do not eat the same food," she said, adding that dieticians and nutritionists guide what each player eats.
"They mostly eat fish (salmon and sea bass), green beans, plantain and healthy rice. We try to accommodate everybody but everybody knows what to eat. We are told what to cook," she said.
The shift starts at 3am when they collect fresh fish and prep them. The chefs then do shakes for the players who often run as early as 4am.
Breakfast is then served and it mostly comprises of omelette and avocado. Players then unwind and bond before going in for the 11am training session.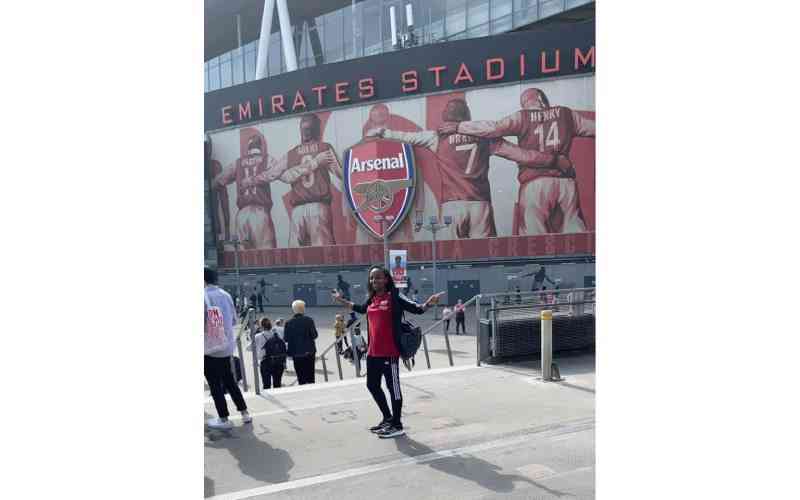 Upbringing
Having grown up in Jericho, Nairobi, Bernice said her early life pushed her to be a go-getter as she was determined to succeed.
"I went to Jeshi la Wokovu, Makadara, for nursery then I proceeded to Rabai Road Primary School and I did very well.
"I didn't like the high school I was taken to (Precious Blood) and I was expelled within the first few weeks for being naughty. My dad then took me to a school in Nyandarua," she said.
Upon completion of her high school education, she told her dad she wanted to leave Kenya and at the age of 17, she had already moved to Sweden.
She joined a culinary school and did a course for 18 months but she did not like the food they were cooking.
"Nobody told me ukienda Sweden unakula chakula ya Swedish. Nilitaka kuwa chef wa zile chakula sisi huona kwa TV (I wanted to prepare the meals I used to see on TV)…I became a pastry chef."
Bernice then moved to the UK and even though her dad wanted her to pursue medicine, she was not passionate about it and opted for Psychology instead.
She practised it for seven years before going back to her first love, cooking.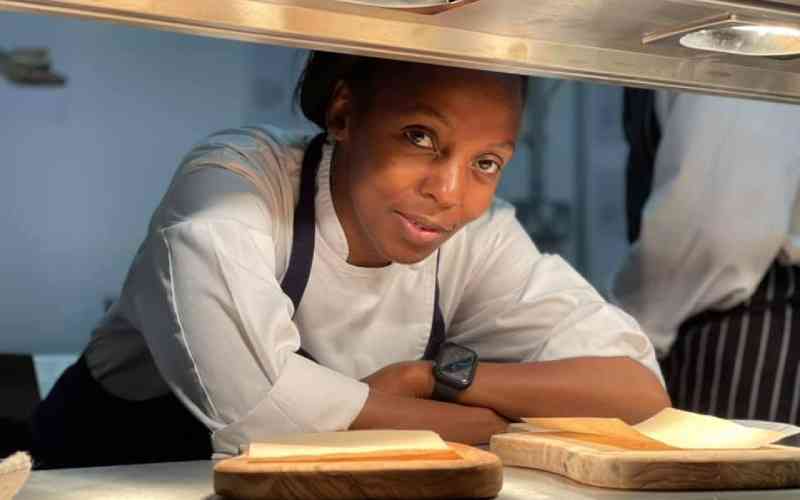 "I had to pay 16,000pounds for a 48-week course…I got a loan, completed the course, and I can say it was worth it."
Asked about the high-calibre clients she has worked with, Bernice said most of them value privacy and she prefers not to mention their names.
She says being a private chef comes with its fair share of challenges as she is often travelling and works 14 hours a day, 90 hours a week.
"People think I am swimming in money but in actual sense mimi ni hustler wa Jeri…," she said.
Related Topics