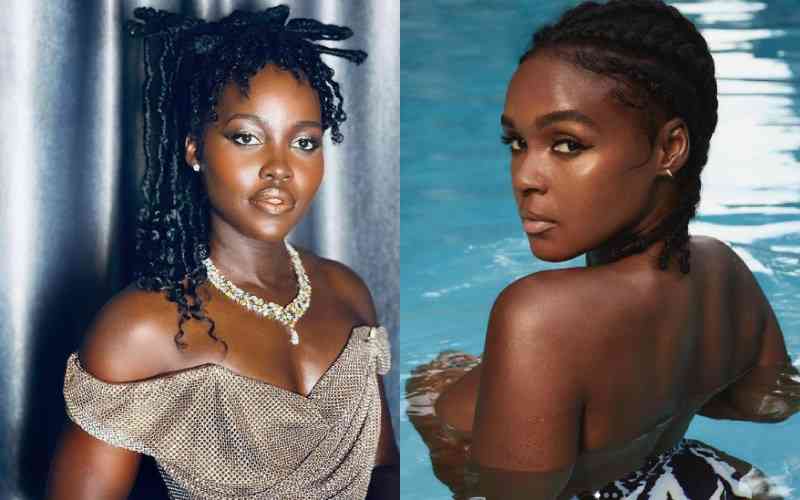 Kenyan actress Lupita Nyong'o has come clean on her alleged romantic relationship with American singer Janelle Monae, saying she understands why people believed they had a thing.
In an interview with Rolling Stone magazine, Lupita recalled how they met and details of their first embrace.
They have been friends since meeting at the Met Gala in 2014 when Lupita had just bagged an Oscar for her role in '12 Years a Slave.'
"This world is still extremely new to me and unbelievable. Janelle came up to me and just gave me the realest hug," Nyong'o said.
"I think we may have swayed to the music. She was just like, 'I'm so proud of you, and just thank you for being you.'"
The award-winning actress went ahead to state that Janelle has a certain magnetism that is easily noticeable hence the speculation that the pair were romantically involved.
"She has magnetism that they were obviously picking up on," Nyong'o told Rolling Stone about speculation the two had a past romance. "She is that enigmatic. I was not surprised. And I don't mind being associated with her in any capacity."
Janelle has in the past identified as pansexual (2018) and nonbinary in 2022.
"I just don't see myself as a woman, solely," Monáe, 36, said on her 'Red Table Talk 'appearance.
"I feel all of my energy. I feel like God is so much bigger than the 'he' or the 'she.' If I am from God, I am everything. I am everything, but I will always, always stand with women. I will always stand with Black women. But I just see everything that I am beyond the binary."
During her interview on "RTT" she further discussed her pansexuality, noting that she's attracted to others based on their energy rather than their sexual or gender identity.
"I don't see how you identify," she said. "And I feel like that opens you up to fall in love with whoever, with any beautiful spirit."
In late December 2022, Lupita introduced her boyfriend Selema Masekela to the world through a cute video uploaded on her socials.
In the video, set to the song The King's Affirmation, the couple was snapping along while changing into various outfits, from swimwear to formal attire.
"We just click!" wrote Lupita. Selema also put up a post describing the award-winning actress as his 'whole and actual love."
Sal, 51, wears many hats. Apart from sports commentary and TV shows, he is also an actor, having featured in 2015's Point Break, 2018's Uncle Drew and an episode of Sneakerheads in 2020.
View this post on Instagram
Related Topics