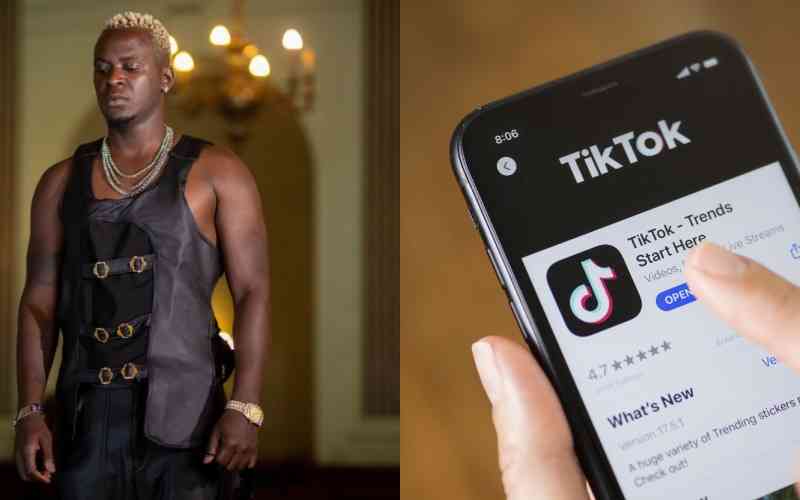 Kenyan musician Willy Paul has taken to social media to educate his female fanbase on self-respect.
Voicing his opinion in a recent Instagram post, the Saldido Records founder expressed shock at the number of women twerking on TikTok for views and artists' attention.
According to Willy Paul, ladies should practice self-respect as it determines how men will perceive them.
"The way these girls are shaking their behinds on TikTok so that artists can see them and post them is wanting. Remember there is something called self-respect.
"What you are doing might not be bad but remember this, what you show a man is what he will come for," he wrote.
The I Do crooner, however, said that if an individual's intention is showing off their body with the aim of benefiting from it then they can ignore his two cents.
Avoid Instagram and TikTok girls
This is not the first time the former Gospel singer has shared his sentiments on TikTok and Instagram girls.
In February this year, Willy Paul advised his fellow men to steer clear of women obsessed with social media.
In his explanation, Instagram and TikTok girls are poison and one is better off getting a partner from the village because the 'woke' girls play lots of games and only chase after money.
"One thing I have discovered about these Instagram girls is that they are all poison. My fellow men, let's look for meaningful women in the villages, let's make them shine as we want. Tiktok and Instagram are just demons. This minute you are there with her, in the next few minutes you will see Mombasa with baba Kamau and she has changed her name," he advised.
Addressing ladies that chase clout with his name, the singer threatened to take stern action against them stating that his fame came through hard work and will not let anyone tarnish it.
"Ladies ladies ladies, please things are not forced right??? So if I don't like you I don't like you!! And if you don't like me you don't like me!!! So please let us not force issues. I know sometimes handling rejection is hard. This applies to both parties, anyway, today I want to make something clear…… I've worked extra hard to get to where I am today. Sikuamka tu on a Sunday nikajikuta hapa. I hustled my way up. Naona nimekua target ya kila dem mwenye anadai kuwa famous, swali ni kwani hii fame ikona nini? Aaaai!!! I refuse to be someone's easy way out. Pambana na hali yako ufike penye utaweza.. kwa wale wameshajenga mastory zikatokea I've forgiven you. Kwa wale wanapanga, all the best tupatane mbele! #POZZESAIDSO" Willy Paul shared on social media.
Related Topics