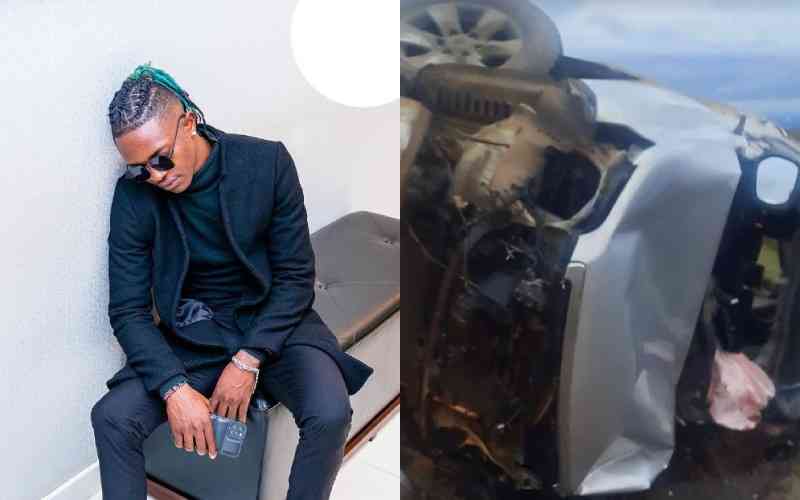 Gospel musician Mr Seed has informed his fans that he has been bed-ridden for almost a month since an accident that left him with a pelvic fracture.
Through a post, he said he has limited mobility and cleaning himself has been a challenge.
"25 days on this bed not been able to walk or clean myself after the accident. This is depressing," he wrote.
Mr Seed asked his fans to continue paying for him, expressing optimism that he will fully recover.
"Keep Praying for Mr Seed I will rise again."
On April 29, 2023, the singer, alongside five others was involved in an accident which claimed three lives and he was advised by medics to take a three-week break to recover.
According to Mr Seed's wife, Nimo, the incident occurred while travelling to Nanyuki to look for land.
Through her Instagram stories, Nimo shared a recording of herself and her husband in the car and captioned it, "I had no idea what was waiting for us on the road I have never been this scared in my life."
Later, Nimo shared a video showing her excitement about getting land in Nanyuki on arrival, saying, "Look at how excited I was. We have our own plans but God has the final say still unbelievable."
Seed's management, Starborn Empire, condoled with the families of the bereaved and asked fans to accord the musician time to recuperate.
The management team also assured fans that they would provide updates on his condition and progress as he would not be active on social media.
Related Topics