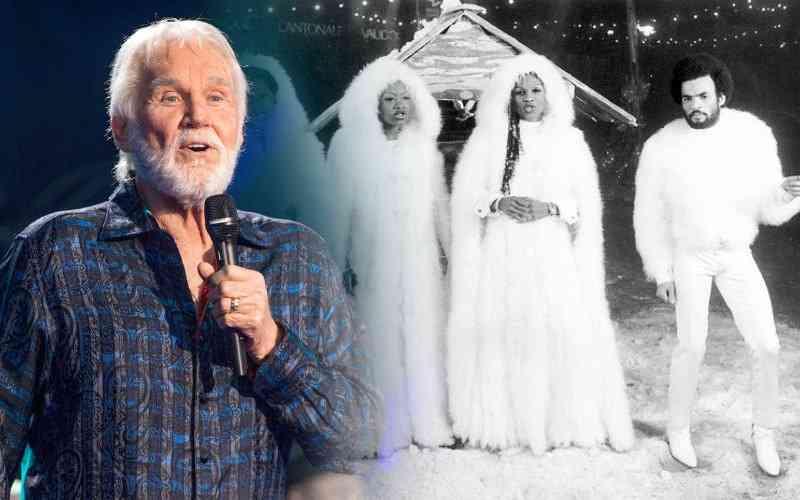 Every year mid-May, 17th to be exact, Freshley Mwamburi's hit Stella comes back to life. The opening line, "Ilikua tarehe kumi na saba mwezi wa tano," effectively booked this day for Kenyans to commiserate with the woes of the song's subject.
A jilted lover who had sacrificed all to enable his fiancée to travel abroad for further studies, only for her to come back with a baby and another lover to boot. "Stella alishuka amebeba mtoto mkononi, nyuma yake mchumba wake mfupi, futi nne Mjapani."
The protagonist's cries have become regular fodder for jokes and online memes 31 years since the song was made. This gave the song new momentum. So much so that Mwamburi did a remix of the song two years ago, complete with a new video, to reach new, younger fans.
Stella could easily be a Kenyan favourite across different generations, and it is in the good company of songs that are appreciated by every generation.
In Africa, two legendary Rhumba maestros Franco Luambo Luanzo Makiadi of TP OK Jazz Band and Tabu Ley have had their numbers on the airwaves for the past six decades and remain undisputed continental music kings.
And their band members continued with the same spirit even after their deaths.
Boma Na Ngai by Franco and Madilu System is a living testimony.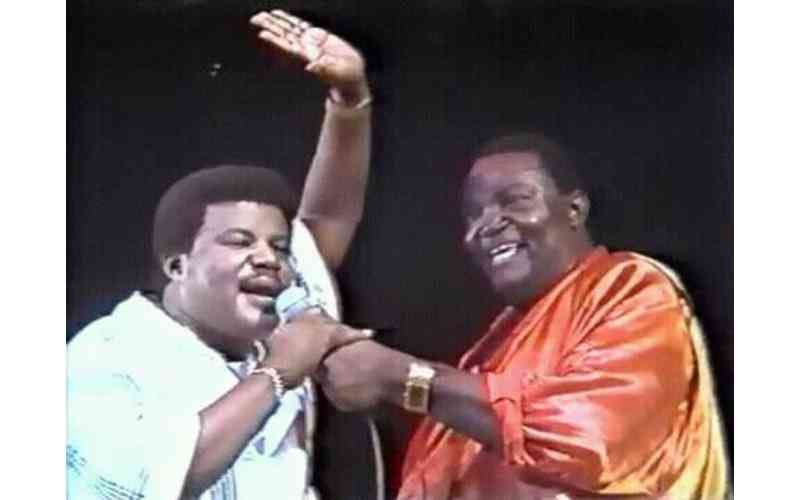 The songs call for respect between a man and his wife despite the wide financial gap between the couple. "God is the one who provides for all of us and his time is the best," cries the wife in the song.
Then there is the Princess of Africa, Yvonne Chaka Chaka.
Chaka Chaka, currently a professor at the University of Cape Town is a continental icon, with popular hits spread over three decades led by, Thank you, Mr DJ. "It has been my pleasure to thank you, my Babe! There's one thing I would like you to know, Is when I love, I never give up. Thank you Mr DJ for playing my song," Chaka Chaka sang.
"It was a way to return a favour to a friend for a job well done," says Danstun Ajongo, an ardent fan of Chaka Chaka.
And retired Tanzanian musician Hassan Rehani Bitchuka of DDC Mlimani Part Orchestra is easily the most respected Swahili pop artiste, with his sweet, educative (Swahili) melodies. They include Talaka Ya Hasira, Nawashuku Wazazi Wangu and Jirani Yangu.
Beyond Africa, a song like Mary's Boy Child by Boney M is a Christmas special to date. The original composition was by Harry Belafonte in 1956.
The single was recorded in a hurry in early November 1978, topping the UK Singles Chart for four weeks and became a Christmas number one song in the UK for eight weeks in the top charts then.
Don Williams and Kenny Rogers were also top-class artistes. Rogers had The Gambler released in 1978 as one of his five consecutive songs that reached number one on the Billboard country music charts. It later became one of his signature songs.
Written by Don Schlitz, the song tells a story of a late-night meeting on a train "bound for nowhere" between the singer and a man known only as the gambler.
We Are The World, a song written by Michael Jackson and Lionel Richie and sung by several artistes, is another memorable song.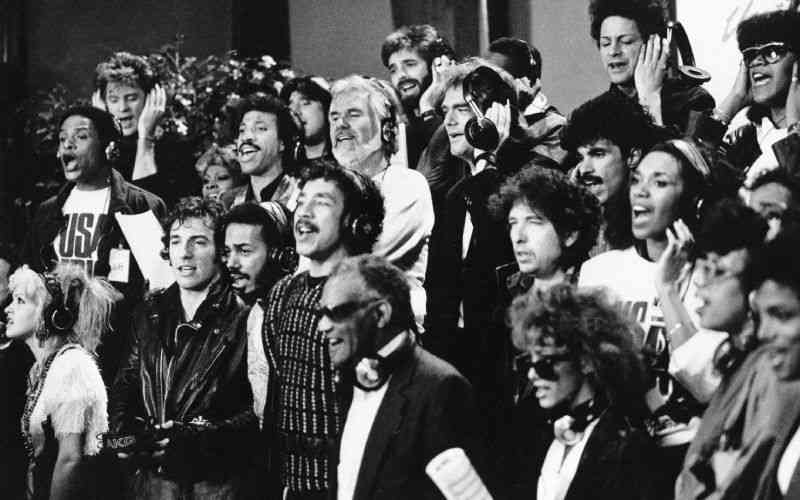 It was a fundraising song to help hunger victims in Africa in the early 1980s.
We Are the World opens with Lionel Richie, Stevie Wonder, Paul Simon, Kenny Rogers, James Ingram, Tina Turner, and Billy Joel singing the first verse.
Another hit that comes to mind is This World is Not My Home in the album We Thank Thee by Jim Reeves, recorded in June 1962.
Related Topics