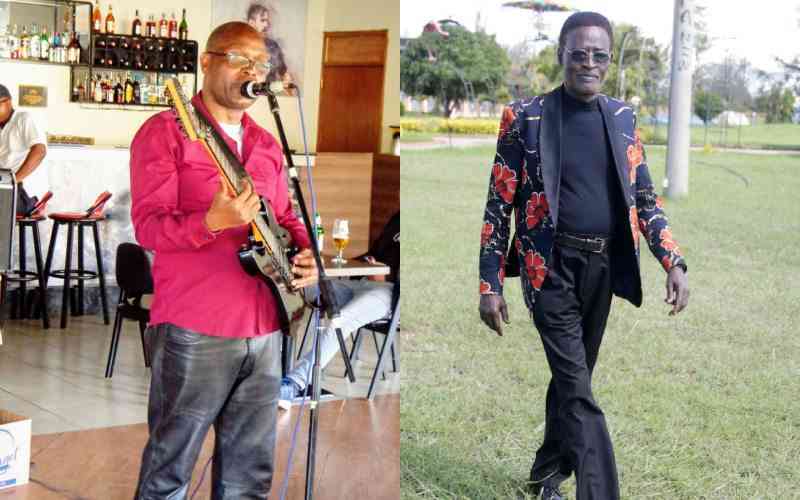 Every year on May 17, Kenyans celebrate one of the country's classic Benga hits, Stella Wangu, a 1992 single that was recorded by the Everest Kings Band.
And despite Freshley Mwamburi insisting over the years that Stella is an actual person, his former band leader says she does not exist. She is a fictional character.
The song has got a life of its own, a craze that makes Kenyans on social media create hilarious memes as they question the return of Stella, the character driving the theme in the song.
In the song, the soloist Freshley Mwamburi narrates how he sacrificed everything to get Stella to Japan for her higher learning.
Come May 17, 1992, a proud Mwamburi asked his friends to accompany him to Jomo Kenyatta International Airport to welcome Stella back. To his anguish, Stella arrived with a baby in her hands and a Japanese husband.
And over the years as the song hits across the region with scores including Mwamburi and comedian Eric Omondi recording their own renditions, Mwamburi has been a man in the news.
He has been vocal in media interviews asserting that 'Stella' was a song recorded out of a true story and that Stella herself was his lover.
"Initially my wife was not comfortable when she heard about Stella. I mean, which woman ever wants her husband to keep remembering his ex-lovers? Now, everything is okay with her. Our marriage is happy," Mwamburi said in an interview with The Standard in 2021, insisting that the Stella in the song was his girlfriend back then.
During the interview, he told us that it had been eight years since he spoke to Stella whom he describes as a good person who in one way or another impacted his love life.
"She is married to a short man as my song says. If I would still talk to her she would remind me of things that are of the past. I took a break. I can't dwell in the past. As I have always seen it, love is a very strange thing," he said.
But in a controversial shift of events, Mwamburi's former Everest Kings band leader Abdul Muyonga, who is still the band's leader, has dismissed the claim that Stella ever existed.
He said just like the band back then used women's names like Rebecca, Zuena and Mama K, they only used the name Stella to dramatise a social issue everyone could relate with.
"It wasn't until I listened and watched media interviews that I found out the Freshley had taken this issue personally and started to claim that Stella was a true person, one who was his girlfriend. I was so shocked and together with the rest of the band members we have been thinking of how to address the matter to our fans," Muyonga told The Saturday Standard.
"It is good for Kenyans to know the Stella in the song was just a fictional character and they should stop looking for her come May 17. Stella never existed. The date is good for us and for history as the song is now a classic hit that puts Kenya in the world picture. It has been remixed by many people, but the truth is that the copyright belongs to Everest Kings band who registered the song through our producer Tamasha Records," said Muyonga.
"There is no disputing that the original Stella recordings belong to Everest Kings Band. We all had moved from Les Wanyika Band back in 1988 and come together as Orchestra Mavalo Kings. Mavalo broke into two groups and we formed Everest Kings Band where Freshley also joined us. Together, we recorded Stella, as he did the soloist bit, I on the drums and other members playing their roles," Muyonga said.
And in a quick rejoinder, yesterday, Mwamburi told The Saturday Standard that as much as he worked with Everest Kings Band during the release of the song, the sentiments and consequently the lyrics of the song were his, and therefore only he knew the truth about 'Stella'.
"Stella was my composition and only I know the truth about what I was capturing in the song. Only I can tell whether Stella existed or not, not Everest Kings Band. I don't work with them anymore. I have my own Kazi Ngoma Orchestra that I started two years ago. I am not sure why they (Everest Kings Band) are bringing this up no, after 30 years, and I don't think I want to be pulled into this," Mwamburi told The Saturday Standard yesterday.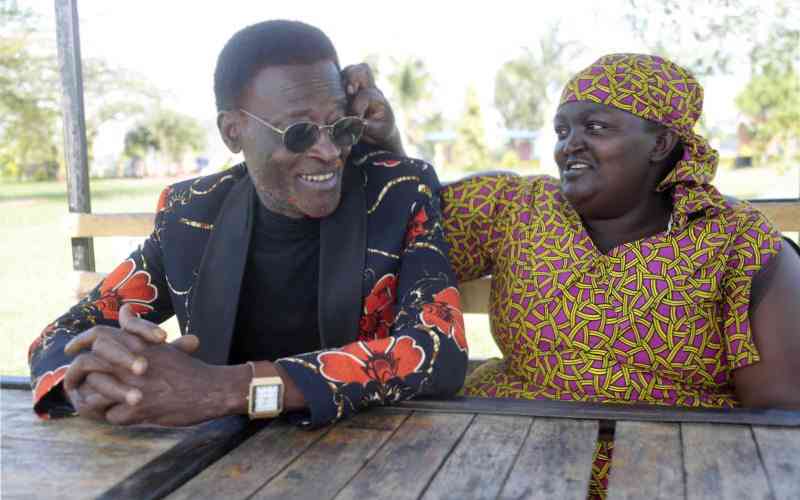 Everest Kings Band is still going strong and working on a new album that is part of their project made to mark the Kenya at 60 celebrations this year. Muyonga said, together with the band, he is happy with all the progress the band has been making and the support they have been receiving from fans.
"We have been performing consistently in private and public events and places. Every Saturday the band, which now consists of five members play in Machakos town at Semara," said Muyonga.
Related Topics