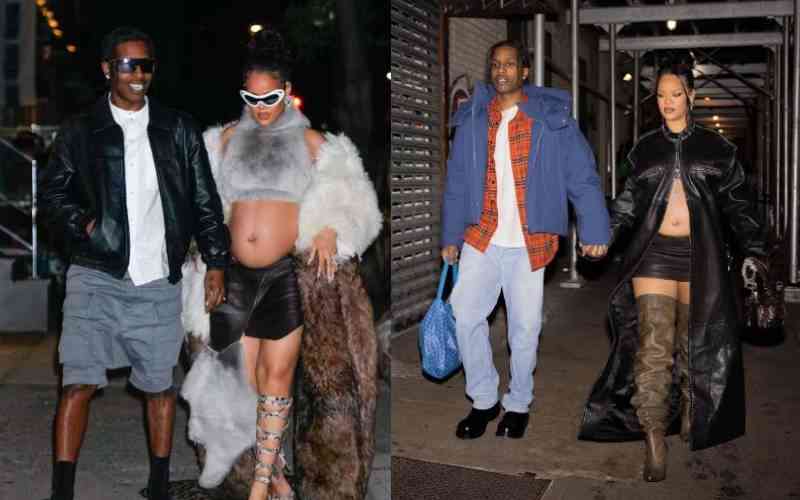 Singer Rihanna and A$AP Rocky have reportedly named their baby boy after RZA, the leader of the legendary hip-hop group Wu-Tang Clan.
It has been nearly a year since the baby's birth, but the birth certificate has just been released, revealing the name of the couple's first child together.
The Daily Mail obtained the birth certificate, which shows that the couple named their son RZA Athelston Mayers. The baby was born on May 13, 2022, and the parents have been keeping him out of the spotlight since then.
In a recent interview with British Vogue, Rihanna opened up about how she has aggressively protected her baby boy's privacy.
View this post on Instagram
The award-winning singer said that she went straight into protective mode after giving birth, as she didn't want her son to be subjected to the harsh glare of the media.
She said that as parents, they have the right to introduce their child on their own terms, and they don't want their son to be exploited or violated by the press.
Rihanna also said that she and A$AP Rocky came together to discuss how they wanted to handle photos of their son potentially being leaked to the press. As they were speaking, they knew that calls and deals were being made to sell photos of their baby boy.
So, they decided to take matters into their own hands and share candid photos from their camera roll with an unnamed blog. Rihanna also joined TikTok and posted a now-viral video of her baby boy, smiling, and playing with his mother's phone.
She added that as parents, they get to decide when and how they introduce their child to the world, and they won't let anyone take that away from them.
In addition to protecting her baby boy, Rihanna also had some exciting news to share during her Super Bowl performance this year.
The Fenty Beauty founder wore a bright red jumpsuit with a red bodysuit underneath that showed her growing bump, revealing that she is pregnant with her and A$AP Rocky's second child.
Related Topics