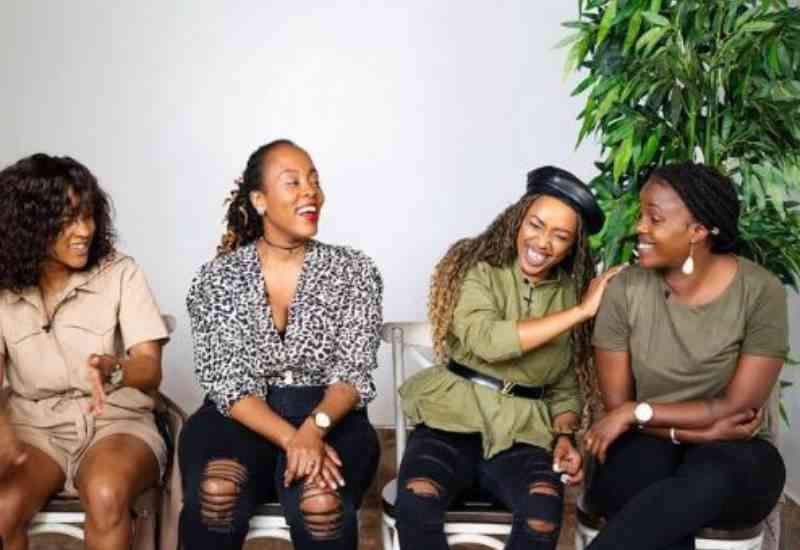 It's official, the popular YouTube channel Over 25 will no longer be gracing our screens.
The channel, made up of content creators Julia 'Jules' Gaitho, Michelle 'Shikie' Wanjiku, Lorna 'Lornzie' Gatabaki and Ivy 'Just Ivy' Mugo has been beloved by fans through it's seven-year run.
The ladies thrilled viewers with relatable banter and conversation about relationships, career and life as they navigated their 20s and early 30s.
Announcing the end of the channel, the group revealed through a joint statement on their social media account that they would be "taking a step back."
"Using our life experiences as friends, sisters, working women and mothers, we poured our hearts and souls into Over 25 where we connected , grew and celebrated with our audience- and boy did we love it!" The group wrote.
"It has not been an easy decision to make but as Over 25, we now feel that it is time to take a step back and figure out who we are now seven years since we started this journey. In this time, we have had marriages, babies, career changes, break-ups, make-ups, graduations, birthdays and even final goodbyes; as happens with many things in life, sometimes you need to pause and regroup."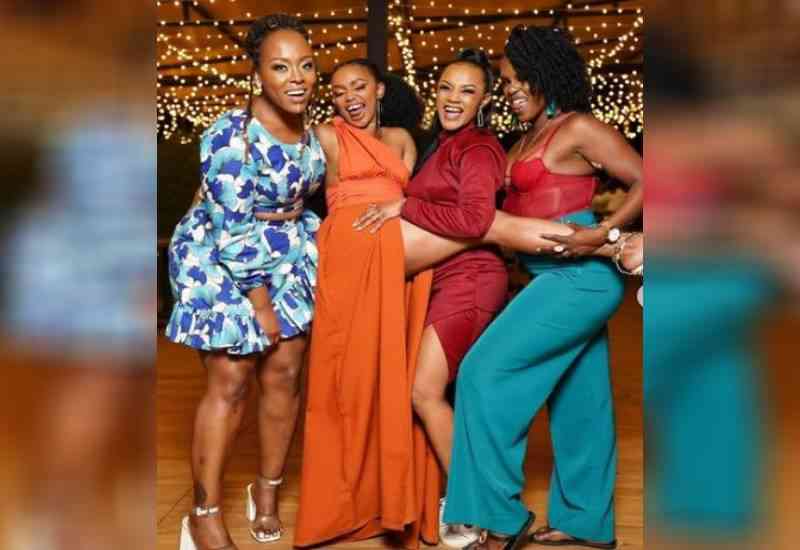 The statement added that this is not necessarily the complete end, hinting that a return one day is not out of the question.
"Is this the end? We cannot say for sure. Wil we be coming back? Possibly. Just not right now."
The ladies released a highly anticipated video this morning, dubbed "Final Curtain Call."
The emotional video was an individual sit-down by every member, as they reflected on their experiences running the channel and how it has impacted their lives.
They teared up as they talked about the rollercoaster that the popular channel has been, appreciating their 157,000 subscribers and shouting out partners who have supported their journey.
"I feel like we are at a place where we are at a pause rather than a stop," Jules said, adding, "We've become different people and we need to figure out who we are as a group together. I owe everything to this channel."
Lornzie spoke about how the channel positively impacted her life, strengthening both her friendships and her public speaking skills.
"The best part about it was that I was doing it with my friends. Even when we were not on the same page, and when it turned into a business, it was never bad," she said.
Just Ivy expressed gratitude for the platform as she noted how the group ventured into creating merchandise and a watch line, along with the other lucrative opportunities that came with being a part of the beloved channel.
"It allowed me discover the type of content creator I am- I started content creation on Over 25 actually. It's built my confidence- I wish you guys could see the first time I ever came on set, I couldn't even speak."
She added: "It's helped me bond with my friends, and there has been a lot of learning and growth there."
Shikie said that she values the time she spent with her friends on set, pointing out how much they nurtured their friendships and grew together.
"Just being on set with three of my closest friends who are very outgoing and extroverted- it thrust me, an introvert, into that life. It made me a much more social and outgoing person. It taught me about running a business too. To sum it up, Over 25 made me brave."
Now, the fans are grappling with the news, with many expressing disappointment at the ending of the channel, and others encouraging the ladies in their next endeavours.
"I am truly grateful for the many lessons I picked through this channel. It has been beautiful, thank you," wrote one @jwunne on Instagram.
One Lilly wrote: "I'm actually okay with them dissolving, they've grown so much individually. Everyone has their own thing, it's time."
Related Topics