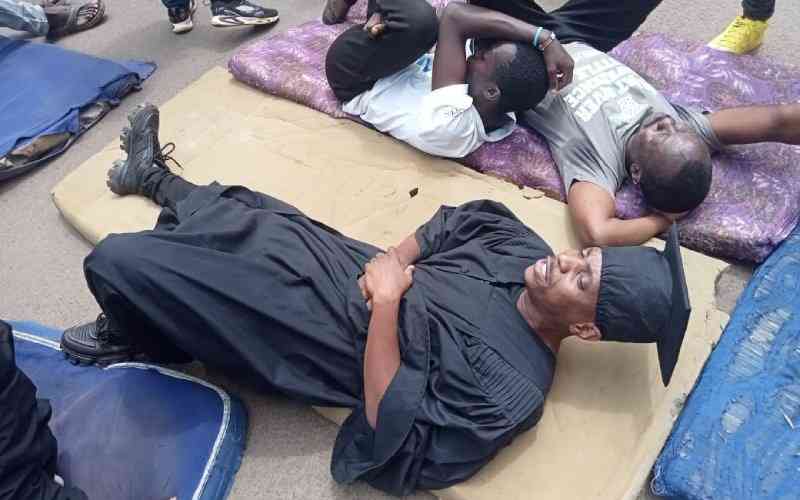 In what has now become a familiar sight, comedian Eric Omondi has once again found himself in trouble with the law after getting arrested by police, this time in Kisumu.
Omondi led residents, mostly university students, in blocking Jomo Kenyatta highway, with some people lying on mattresses in what was termed as peaceful demonstrations over unemployment, high costs of living and delay in disbursement of HELB funds.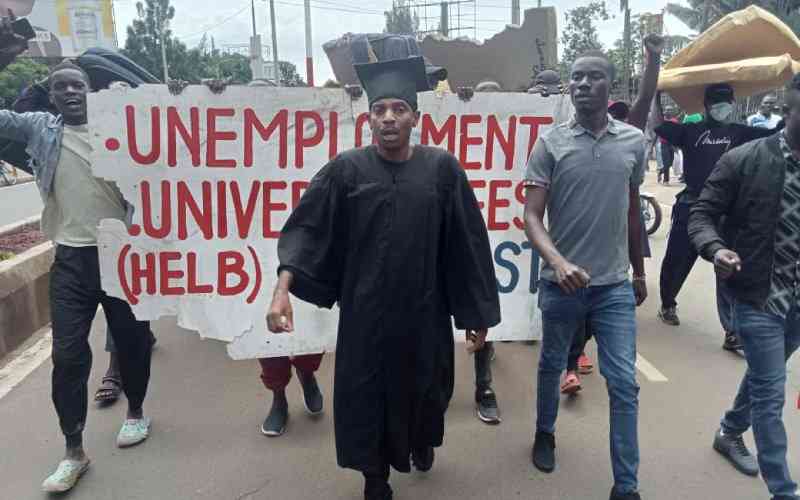 Omondi had also been arrested two weeks ago after leading a protest in Nairobi Central Business District (CBD) against the skyrocketing cost of living.
Omondi's convoy of protestors had started at Moi Avenue, making multiple stops along Kenyatta Avenue to gather momentum for his cause. Anti-riot police however quickly surrounded him, and lobbed teargas into the crowd, dispersing the handful of people gathered.
Always the showman, when he was arrested earlier this year in February 21, he led a group of shirtless, well-built men and other protesters in attempting to forcibly access Parliament in protest of the high costs of living.
At that time, they blocked the busy Parliament Road in Nairobi, while demanding to be addressed by the National Assembly Speaker Moses Wetangula.
During that protest, he said, "Today I'm not leaving here. I will die here if I have to and the generations that will come after me will be told of a young man who fought for the rights of Kenyas. I'm ready to die for Kenyans.
"Hata polisi wanatumia stima. Hata polisi wanalipa rent (Even the police use electricity. They also pay rent so the feel the pinch)," the comedian said.
Despite his arrest, Omondi said that the protests would continue until their grievances are addressed. He is currently being held at Kisumu Central Police Station.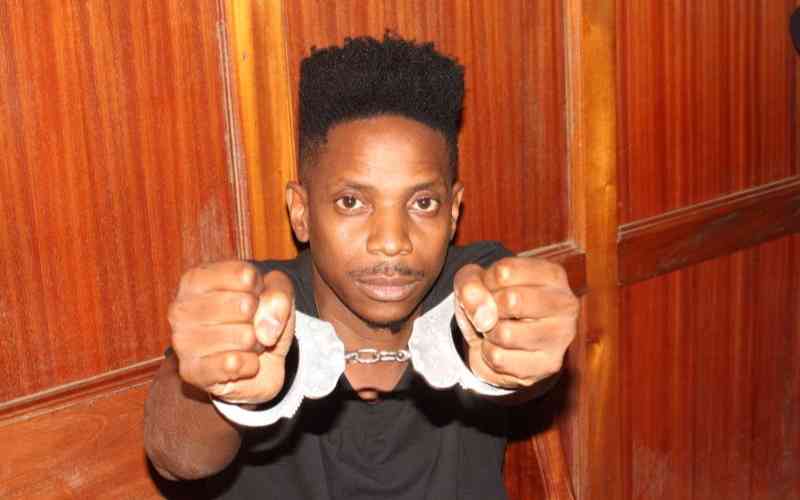 Related Topics