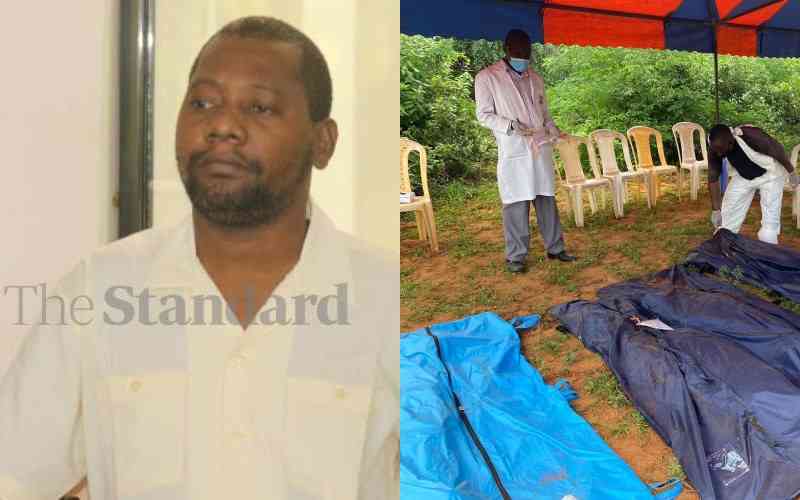 Pastor Paul Mackenzie's younger brother Robert Mbatha has denied claims that the controversial preacher is responsible for the death of hundreds of people who subscribed to his teachings.
In an interview with Citizen TV, Mbatha stated that Mackenzie studied up to form four but did not undergo any form of Theological training.
He then worked as a taxi driver in Malindi for several years before he got his 'divine' calling.
"Mackenzie tried his hand at preaching but he often had differences with some church leaders and was kicked out of three churches.
"This is when he decided to start his own church; Good News International (GNI)," said Mbatha.
Mackenzie's ministry grew over time and despite his controversial teachings, his numbers kept soaring.
Mbatha said shunning modern health care and education was not mandatory in his brother's church as his own children went to school and hospitals whenever they were unwell.
"Mackenzie has never castigated me for educating my children or seeking treatment when they are sick.
"It was a personal choice. If you fail to take your children to school, that is a personal choice," he said.
The family maintained that the preacher did not flee from church to settle in Shakahola forest, noting that he told them his mission had ended (in 2019) and he now wanted to do large-scale farming.
Mbatha added that his brother is innocent and incapable of murder. He recalled how they grew up and described Mackenzie as a model child who was kind and helpful to everyone.
On Tuesday, the Director of Public Prosecutions (DPP) Noordin Haji said that the government is currently tracing assets owned by Mackenzie for confiscation.
Haji in a statement to newsrooms said that the scenes in Shakahola, Kilifi County, where more than 90 bodies have been exhumed from the pastor's 800-acre farm are shocking to the human conscience.
"We are deeply appalled by the horrific and heinous crimes committed in Shakahola village. We extend our heartfelt condolences to the family and friends of the victims," reads the statement.
Haji said preliminary investigations indicate that the suspects may have committed serious crimes including murder; procuring, counselling, and aiding persons to kill themselves as well as terrorist acts by threatening national security and public safety and radicalization.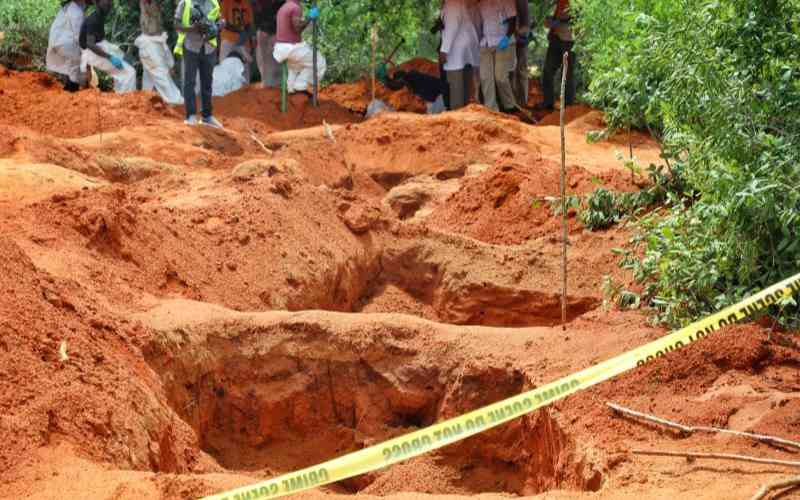 Related Topics