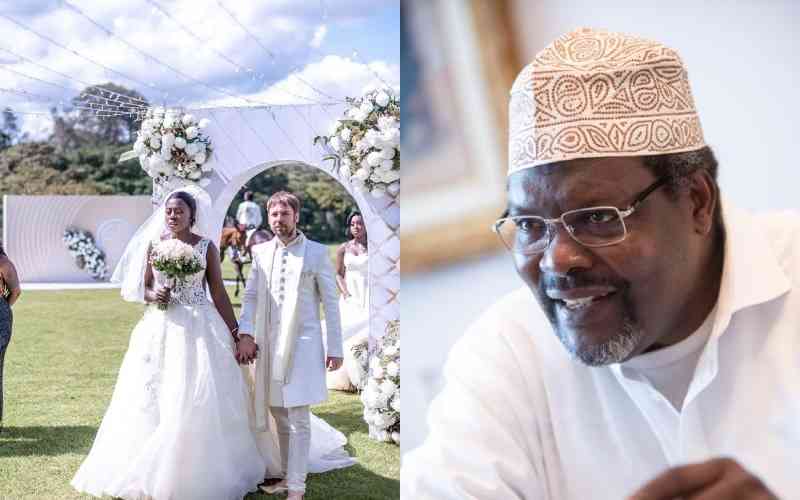 Musician Akothee has hit back at Miguna Miguna following his tweet concerning her husband. In a tweet response, Miguna wrote, "A bright red flag. I hope she has a prenup and a will. Wishing her well."
This came after a tweet by one Francis Muli who expressed curiosity about Akothee's husband, saying there is no information about him online.
In response to Miguna Miguna, Akothee took to her Instagram on Thursday morning to set the record straight. She reminded him that this is not politics and that he should tell her his net worth before attacking her husband.
"Someone tell Miguna Miguna this is not politics. And he should tell me his net worth before attacking my husband," wrote Akothee.
She further stated that she took time before settling on Omosh, adding that she rejected proposals from rich men.
"Haha my husband is giving men sleepless nights . I can't marry a nobody if so I would have done this long time ago , I am hot and sexy therefore I attract the likes of Omosh.
"I can't marry for wealth, I have my own ,if wealth was a question I rejected 3 proposals from not only rich but A billionaire."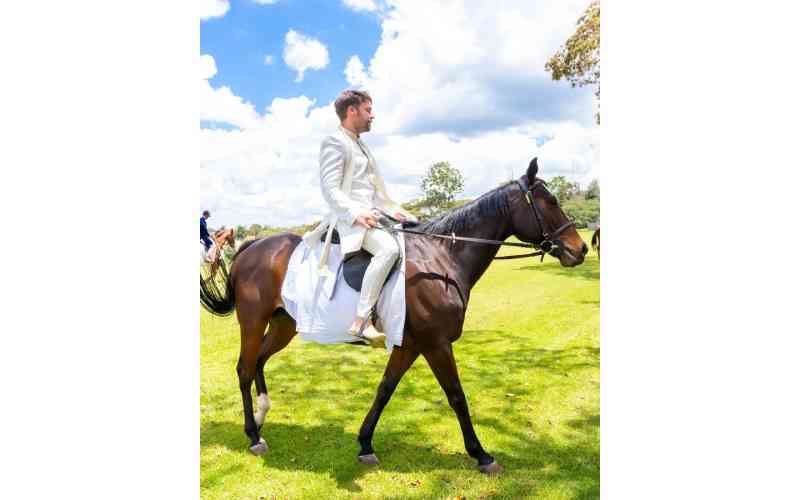 Some of her followers, however, saw sense in Miguna's piece of advice and asked Akothee to be careful.
JoannaStellak: But he got a point though. Hope all your ducks are in order for both of you. Prenup, alimony, child support. This is the 21st century each of you protecting yourself does not mean you don't love each other. It is just being wise.
Judysierra: Advice doesn't depend on how much money someone has; money and wisdom are different things.
Androga: He definitely has a point. Akothee should register all the wealth in her children's names. It's good to trust but secure your bag.
Gathura: Don't be too loud beb he might have a point but delivering it in the wrong way
A prenuptial agreement is a legal agreement made between two individuals before they get married.
The agreement sets out the terms and conditions of their marriage, including the division of property and assets in the event of a divorce.
Prenuptial agreements are recognised under Kenyan law and are enforceable in court. They must be in writing and cover a range of issues from the division of property and assets to the allocation of debts.
However, while prenuptial agreements can offer protection in the event of a divorce, they are not without controversy.
Some people see them as unromantic or even cynical, suggesting that they create a sense of distrust between partners. Others argue that prenuptial agreements are essential, particularly for those with significant wealth or assets, as they can help to prevent disputes and ensure a smoother divorce process.
It is worth noting that prenuptial agreements must be entered into voluntarily and can be amended, revoked or even challenged in court. This means that both parties must be fully aware of the terms and conditions of the agreement and must agree to them freely and without coercion.
Akothee has been the talk of town following her glamorous wedding at Windsor Hotel on April 10, 2023.
The wedding ceremony was an invite-only event attended by family and friends of the couple, along with other prominent personalities in the entertainment industry.
In addition, Akothee is planning a second wedding in Switzerland this July, and the entire bridal party will be flying out for the occasion.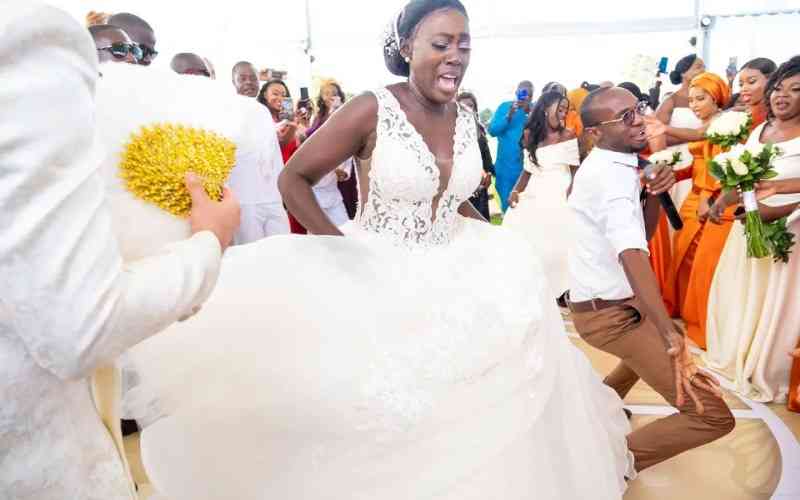 Related Topics