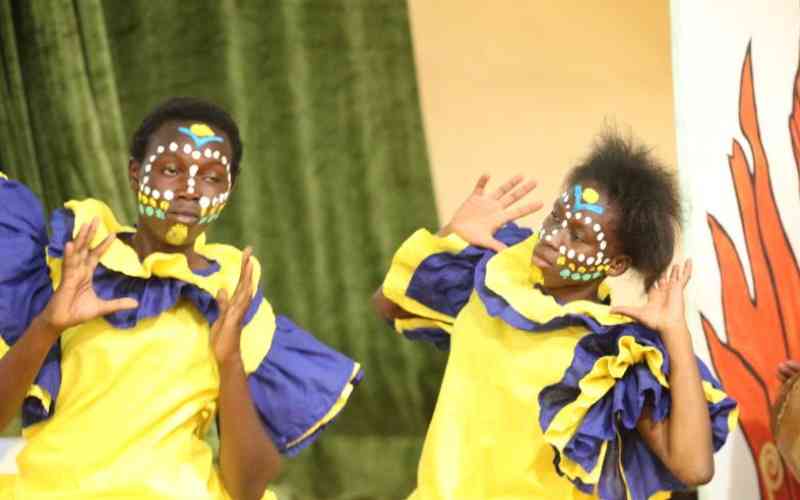 The Kenya National Drama and Film Festival kicks off in Mombasa on Thursday, with over two million learners expected to participate in the 10-day event.
The festival is a talent-based, co-curricular activity organised by an executive committee appointed by the Cabinet Secretary for Education.
Hosted at Shimo La Tewa Secondary School, Shanzu Teachers College, and Sheikh Khalifa High School, this year's festival is sponsored by the Communications Authority of Kenya and themed "Fostering Digital Transformation through Theatre and Film: Promoting Online Safety."
As Africa's largest educational theatre event, the festival gathers students from schools and colleges nationwide.
It features a diverse range of stage performances, including traditional plays, cultural and modern dances, stand-up comedy, mime, and film.
The festival, which is resuming for the first time since the Covid-19 pandemic, often presents productions that address pressing social, political, and economic issues in the country.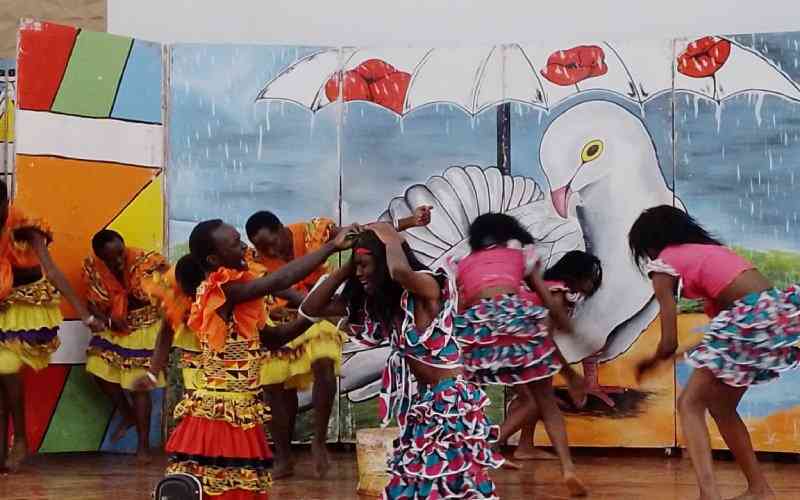 While announcing the start of the fete, Communications Authority Director General Ezra Chiloba emphasised the importance of ICT connectivity and online safety in the creative economy.
"In order to increase productivity, ICT consumers, including children, must have a safer experience while accessing and using technology. Our continued collaboration with the Ministry of Education in the planning and execution of this event shall contribute significantly to achieving this mutual objective," said Mr Chiloba.
Chiloba said the arts were the new frontier for sensitizing and raising awareness about cybercrimes and threats targeting children.
The festival's national chairman Christopher Odhiambo said the weather was favourable particularly for teams from the hinterland, with rain cooling the usually warm coastal city. "The 61st National Drama Festival in Mombasa kicks off today, and we welcome all participants. The committee and Mombasa County are well prepared; it is all systems go," said Prof Odhiambo.
Veteran producer Oliver Minish, who was preparing Nanyuki High School boys for the festival, encouraged participants to reciprocate the Ministry of Education's support by delivering creative performances while considering ways to reduce costs.
Earlier this week, winning teams from Nairobi schools convened at the Kenya Institute of Curriculum Development to prepare for the event. Performances include Starehe Boys Centre's solo verse 'The Tick', State House Girls' choral verse 'Misukosuko' and Highway School's French play 'Quel Cauchemar'.
Rift Valley representatives include Nanyuki High School, St Joseph's Kitale, Naivasha Girls, Mother of Apostles ECD, Moi Girls Isinya, Boma Boys, St Theresa's Bikeke, Laiser Hill, Kapsabet High and Mary Mount, among others.
The audience will be eagerly waiting to see if western Kenya's drama giants, including Butere Girls, Kamusinga, Bungoma High, St Paul's Shikunga and St Paul's Erusui maintain their dominance through plays, creative cultural dances, narratives, and solo verses.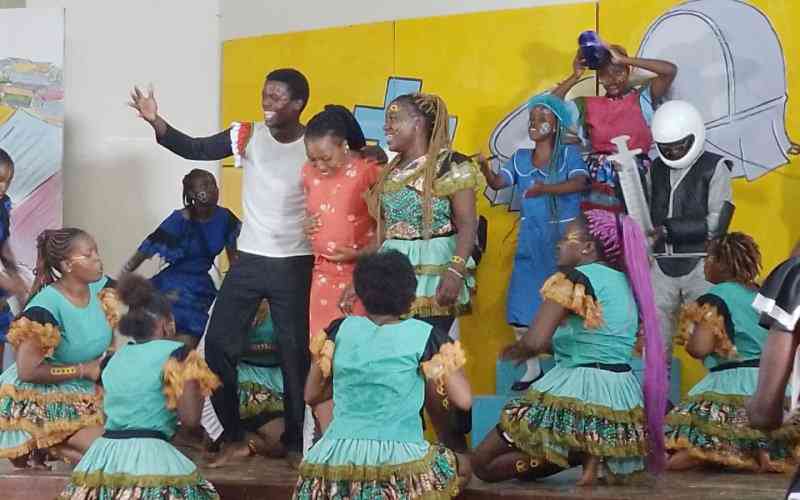 Related Topics