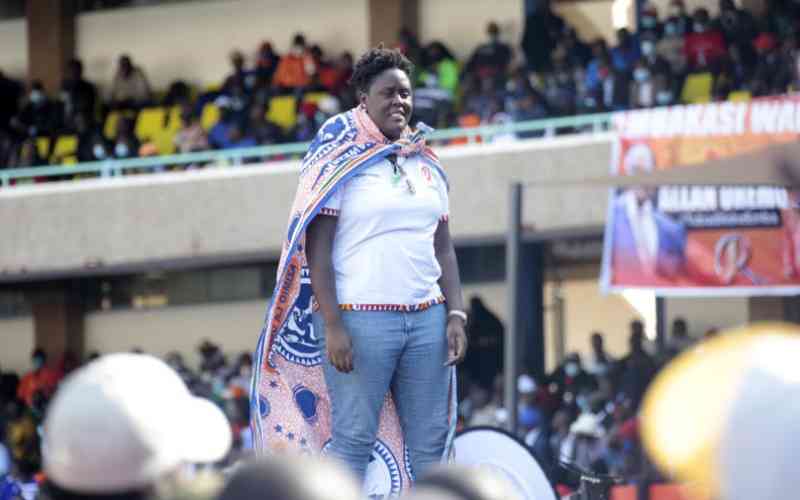 East African Legislative Assembly MP Winnie Odinga now says she is in search of a potential suitor.
Winnie who spoke to a local publication earlier this week revealed that she is single for the first time in nine years and that she is yet to meet the right person.
"I haven't found that confident Kenyan man yet. Those I have met start by saying they are confident, then our conversations turn into politics and when baba [Raila Odinga] calls they get shocked and chicken out," she said.
"I am single after nine years and enjoying life but I am still looking for a Kenyan man especially. I don't mind other cultures but we all want someone who understands you and most of the time that someone is from your culture," she added.
Winnie who has often found herself on KOT's wrong side said that Kenyans should live their lives and stop pressurizing her to settle down.
"I will do whatever I want with my body when I want to do it. What you think about me is your problem. I am just concerned about the opinion of the people that I love and they are fine with me," said Winnie.
Winnie, the last of four children born to the Odingas has been very vocal and supportive of her father's political journey, saying that the former prime minister made her who she is.
"A woman's confidence comes from her father. My dad and I are boys. He is very understanding and takes time to understand me," she said.
Winnie, who has followed her father's political footsteps, is among Kenya's nine representatives to EALA.
The lawmaker further revealed that she is already working on projects that will benefit the country.
"I'm doing digital. I want the country to be digitalized, we need access to computers and I'm working on digital labs and eliminating taxes for content creators. I believe that if people have access to the internet they can do everything they want to do," she added.
Related Topics