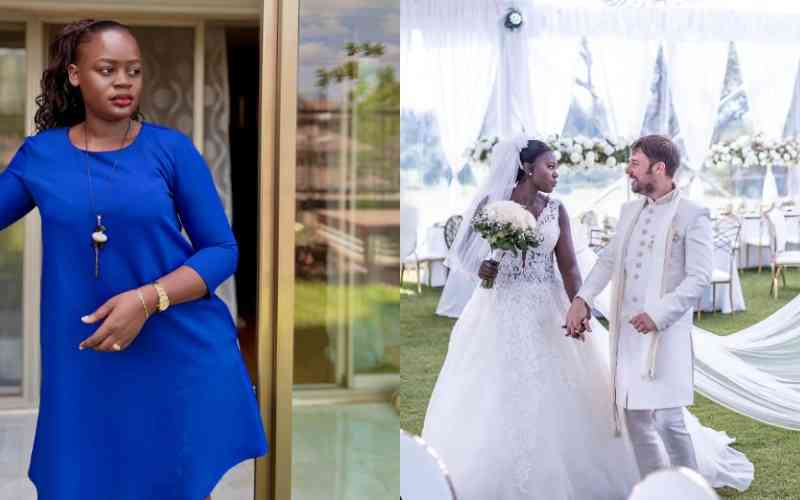 Following Akothee's glam wedding on Monday many expected her sister Cebbie Koks to comment on the matter but she has chosen to stay mum.
Through her Instastories on Wednesday, Cebbie had a message for blogs waiting to twist whatever she says.
"How blogs be waiting for me to say a word so they can reshape it to fit their narrative captioning it with 'Cebbie Koks breaks silence with a cryptic message…
"Mtangoja sana nyinyi blogs," she wrote.
A lot has been said about Akothee's relationship with her sister but in late 2022, Cebbie denied claims that they are at loggerheads.
Setting the record straight during a 'Q and A' session on her social media page, the entrepreneur explained that the rumours peddled about her relationship with her sister are baseless.
"Hi mrembo, lately you have been throwing some quotes by any chance were you targeting your sister Akothee?" asked a fan.
In response, Cebbie put the blame on individuals who spend their time fueling unfounded allegations and rejoicing at other people's shortcomings.
"I genuinely think social media sensationalists need to find some job to do. You can't be excited about fueling nonexistent things. And no, you missed it. That is misinterpretation of facts," she wrote.
Cebbie added that if at all they had differences, they would handle the matter privately, away from the public.
"Social media is not where to address that, if things were to be that way," she added.
Netizens suspected Cebbie and Akothee had fallen out after the singer shared a social media post warning fans against being around siblings who always caused them harm.
In her post, the Akothee Safaris founder urged fans to choose their peace without mentioning any names.
"Well, there are those siblings who will constantly hurt you, cause you pain and feel like nothing happened. Cease & desist. Guard your peace. Sijataja mtu," wrote Akothee at the time.
Related Topics