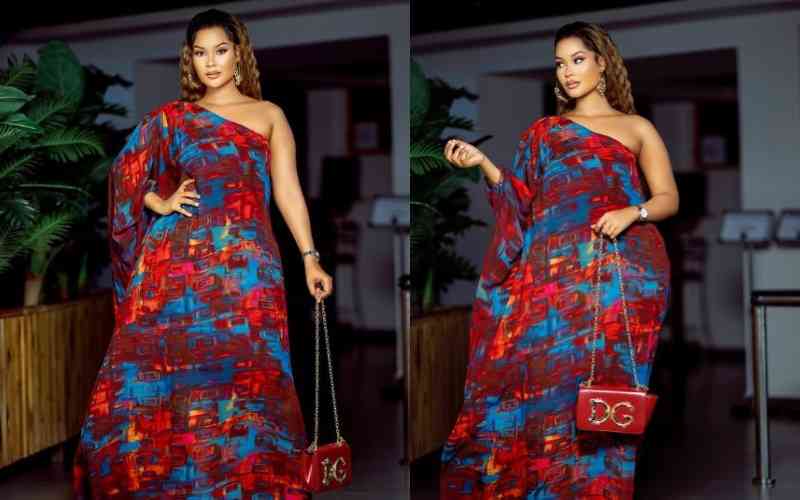 Tanzanian socialite Hamisa Mobetto has revealed that most men who approach her just want babies.
Speaking to radio personality Millard Ayo, the 28-year-old mother of two said she has received several requests from men even when she travels outside Tanzania.
"90% ya watu ambao wananiapproach wanatakaga Watoto. Mimi ata sijui ni kitu gani. Naweza kutana na mtu leo ata nje ya nchi, nchi za mbali, alafu cha kwanza ataniambia like you are the mother of my child without even knowing my name," she said.
Hamisa added that she considers it a red flag when a man talks about siring children before getting to know her as a person.
"Kwanza my biggest red flag ni mtu akiniambia nataka mtoto. Nataka unizalie. Ukitaka kesho nisipokee simu yako just say that. Umeniona jana leo unataka niwe mama wa mtoto wako? Unaweza usinione tena," she added.
She called for a sober conversation between partners before bringing forth a child saying the parties involved ought to plan well.
Hamisa further disclosed that her current boyfriend also wants a baby but they have agreed to go a step at a time and wait for God's timing.
The entrepreneur also said she desires marriage as she believes in a proper family setup.
"Sijajua kwa kweli, ila tupo, tunaheshimiana, na endapo itatokea kama Mwenyezi Mungu ndio amempanga huyu, kwa sasa hivi ndo awe husband basi atakua ameniweka katika sehemu sahihi."
Hamisa further added that her man is yet to meet her children although he often buys them gifts. She said she would want him to meet them once they have made some strides in their relationship.
Related Topics