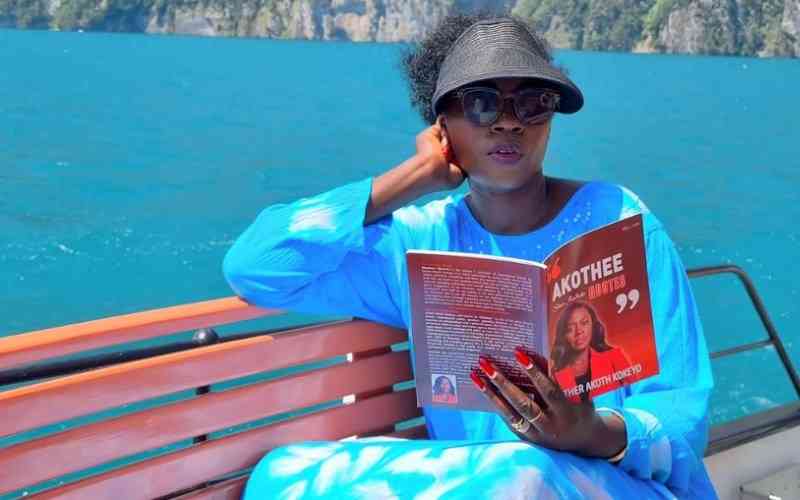 Counting days to her wedding, singer Akothee has revealed that she battled depression between 2018 and 2021.
In an Instagram post, Akothee shared that she helped people who later turned against her and she was forced to put up a wall to protect her mental well-being.
"I am still the same sweet Esther, the loving one the kind one the same who supported everyone that needed support…the only thing that has changed in her is boundaries. I built boundaries to guard my sanity. After battling depression without knowing, I now guard my space like its life and death," she wrote.
Sharing how she has been coping since then, the mother of five stated that she is not afraid of saying no to anyone whenever she feels things are not right. She is willing to let go of anything that tampers with her peace.
"I let go of anything that tampers with my peace. I avoid procrastination and do what is right at the right time, I don't postpone problems. I say NO immediately my guts start swelling. I don't stay in any WhatsApp groups I quickly and immediately leave as soon as I sense it getting toxic or could be I am the toxic one," she said.
Akothee added that she has had to draw a line when it comes to family as well. She made it clear that she is not in any of her family's Whatsapp groups and that has saved her drama.
"I avoid family politics as much as I can, family politics can drive you nuts therefore I am not in any family Whatsapp groups," she added.
Admitting that she is at peace now, Akothee stated that she made the decisions after realizing that she can actually be a nice person who has genuine intentions but people will never appreciate it at all.
"I made these decisions after realizing that the same people you have given food, accommodation, shelter, life, will get full energy and use the same energy to kill you. We have several assassins including character assassins. Guard your space. I am at peace now," she said.
Related Topics