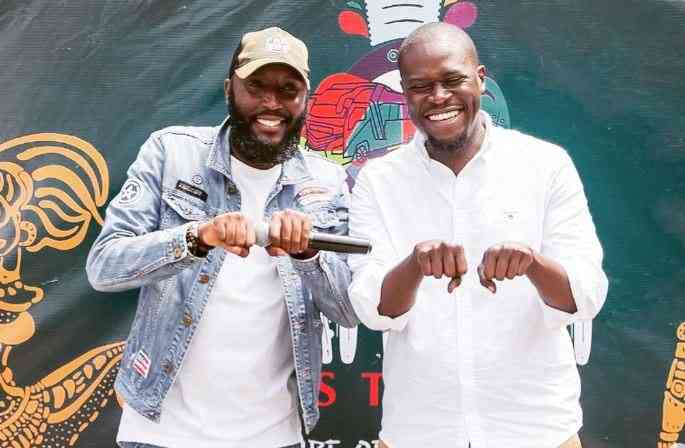 On Tuesday, April 4th, the Nairobi Governor Johnson Sakaja appointed former Kiss 100 presenter Shaffie Weru as the Head of Events and Branding for the Nairobi County Government. Shaffie will oversee the planning and execution of all indoor and outdoor events held by the county for the next five years.
In an interview with Nation, Shaffie detailed his vision for his new role, comparing Nairobi to New York in the US and Paris in London. He expressed his desire to make Nairobi a city of order and dignity, as outlined in the governor's manifesto.
Shaffie mentioned his plans to promote the city's image and encourage a culture of creativity in the entertainment industry. He further expressed his desire to be the head of events that all 47 counties look up to and call for reference whenever they plan or try to execute any county event.
Shaffie is no stranger to the entertainment industry, having been a radio host for several years. He is known for his vibrant personality and excellent communication skills.
Shaffie's appointment comes after a period of silence that followed his termination from Homeboyz Radio, where he hosted a show. He was fired on March 27, 2021, alongside other hosts over gender-based violence remarks. The Communications Authority of Kenya took action against the radio station, leading to the termination of several hosts, including Shaffie.
After being off the air for two years, Shaffie made a comeback in January with a new show on his YouTube channel. He received a warm reception from his fans, who were thrilled to have him back on the airwaves.
In March of this year, Shaffie announced his resignation from his job as an emcee during the Shoke Shoke festival. He referred to Governor Sakaja as his 'boss' and insinuated that he had a new role to play in the Nairobi County Government.
Shaffie's appointment has been received with mixed reactions, with some praising the governor's decision to appoint a seasoned entertainment personality to head the county's events and branding department. However, others have criticized the decision, citing Shaffie's past controversies as a reason for concern.
Nevertheless, Shaffie remains optimistic about his new role and has expressed his commitment to making Nairobi a world-class entertainment hub.
Related Topics