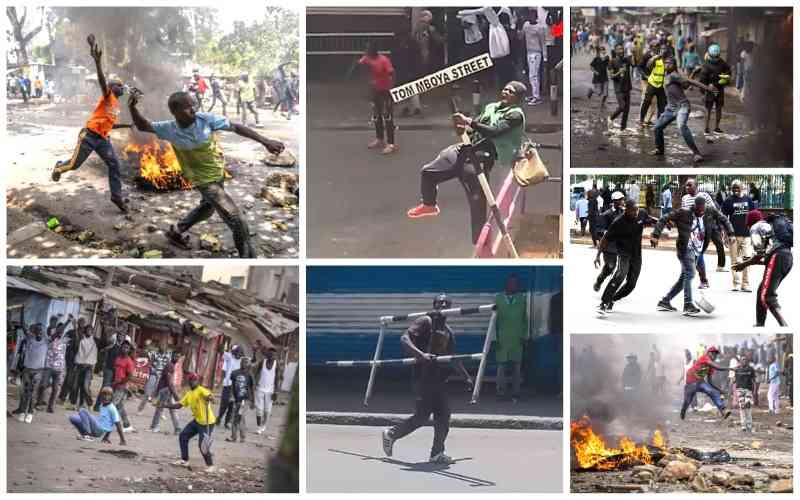 Police have launched a manhunt for those who were involved in destruction of property during the Azimio protests on March 20, 2023.
Through a statement, DCI stated that property of unknown value was destroyed and in the process, 33 officers suffered injuries of various degrees.
Further, a firearm with 15 rounds of ammunition was also lost by an officer after he was supposedly attacked by a mob.
"In this regard, the Directorate of Criminal Investigations cautions members of the public that while the right to assemble, picket and petition is enshrined in our constitution, these rights should be exercised with civility and should not infringe on the rights of others," read the statement in part.
The DCI also shared images of some protesters who were pictured vandalizing property and hurling projectiles at officers, warning them that they shall be charged.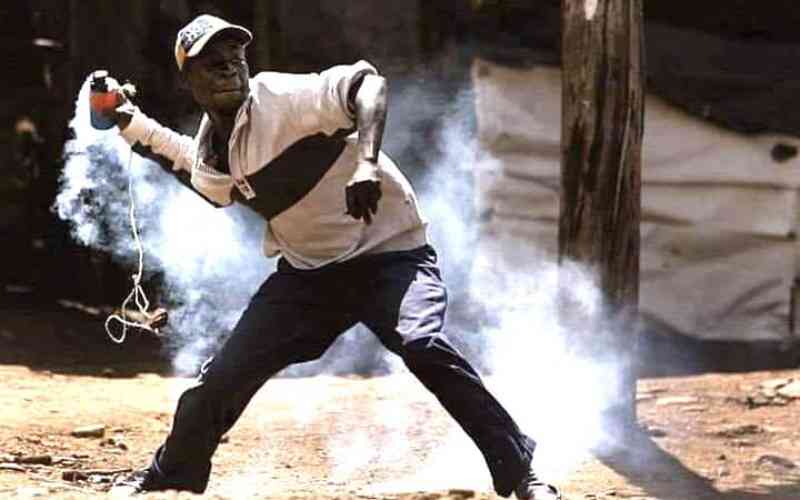 They were asked to present themselves to police for further action.
"Meanwhile, the Directorate is currently on a manhunt for the suspects whose images appear below as others are being gathered and shall be updated, who will face charges ranging from robbery with violence, malicious damage to public property and assault among other allied offences."
The public was also asked to volunteer information that could lead to their arrest.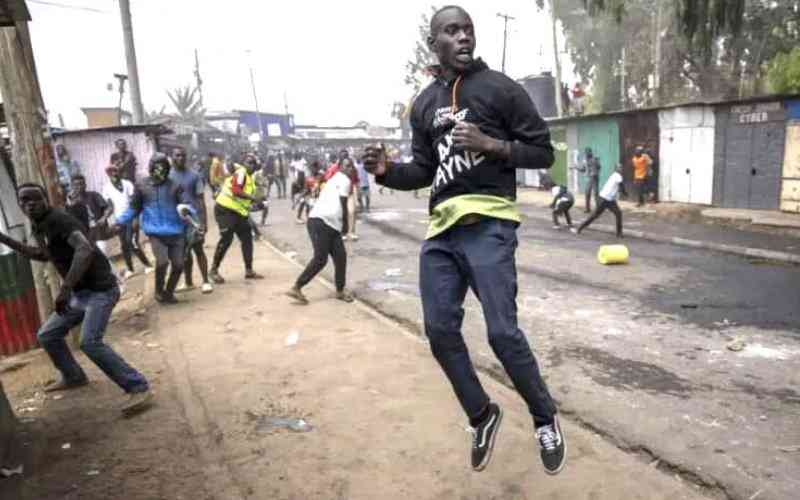 Nairobi Governor Johnon Sakaja on Tuesday called for dialogue following the protests which brought business to a standstill in the Nairobi CBD.
Speaking during the launch of the second Rapid Results Initiative wave, Sakaja stated that the county collected Sh30.3million in revenue, which is half of the daily target.
The governor said a solution needs to be sought immediately because if the protests take place weekly a lot of revenue will be lost.
"We collected half of our daily revenue, 30.3 million, due to Azimio protests and we cannot sustain it should it be weekly.
"We need to have a dialogue on the protests," he said.
ODM party leader Raila Odinga, on his part, maintained that he will not relent until the government lends him a listening ear.
He further stated that the protests will now be bi-weekly, calling on his supporters to show up in large numbers.
Deputy President Rigathi Gachagua, however, called him out for what he termed as 'blackmail', saying Odinga is arm-twisting the government for selfish needs.
He also rubbished talk of a handshake to end the push and pull between the government and the opposition.
Related Topics