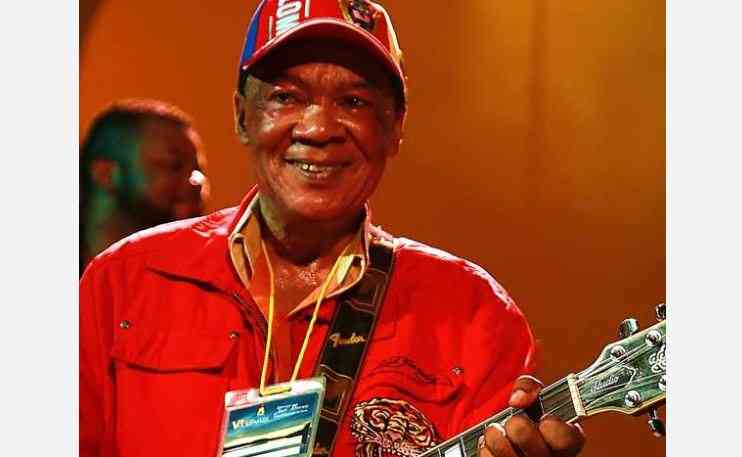 Congolese songwriter and rhythm guitarist Lokassa Ya Mbongo is dead.
Lokassa Ya Mbongo, real names Lokassa Kasia Denis, died on Tuesday in the United States of America after struggling with heart related ailments for a long time.
Music promoter Tabu Osusa confirmed Lokassa's death.
"He (Lokassa Ya Mbongo) is dead. I had a chat with Mbenza who confirmed that to me. The musician for a long time has suffered from heart related ailments in the US. This could have caused his death," Osusa told The Standard.
Syrian Mbenza is former Four Stars Band lead singer and guitarist. He is based in Paris, France. Born in Kinshasa (then Leopoldville), in DRC (then Zaire) in 1946, Lokassa has died at the age of 77 years.
He was a world renowned Benga and Rhumba lead rhythm guitarist.
He was a widely travelled musician who has plied his trade in Africa, Europe and the USA.
Throughout his life, he performed with Congolese lead artistes like Tabu Ley of Afrisa International, Franco Luambo Luanzo Makiadi of TP OK Jazz Band, Sam Mangwana of African All Stars, Bopol Mansiamina of Mode Success, Nyboma Mwandido and Syrian Mbenza of Four Stars Orchestra and Pepe Kalle Ya Mpanya of Empire Bakuba Orchestra, among other popular Congolese outfits.
Lokassa's was a renowned name in the Rhumba world and his services wee highly sought.
His main challenger in the rhythm guitar was compatriot the late Bopol Mansiamina, who died two years ago.
Top Lingala and Rhumba artistes in Africa and abroad had the pleasure to hire the services of the two rhythm guitarists (Lokassa and Mansiamina) when they had great shows.
"The duo was equally respected and their qualities as rhythm guitarists cannot be matched by anyone in the continent and beyond," said Alloice Odhiambo, an ardent fan of TP OK Jazz Band of the late Franco Luambo Luanzo Makiadi.
He said no Kenyan musician had the capacity to hire the services of the two guitarists.
"It is not because they didn't want it but the reason is that they could not afford to pay them," said Odhiambo.
In an earlier interview, Nairobi based Congolese promoter Jans Nsana was full of praise for Lokassa and Mansiamina terming them " the world's best Rhumba rhythm guitarists who served the top artistes in the Francophone countries in the continent".
"They were serious in their businesses and sharp in playing rhythm guitar and that is why they were the hired by the most successful artistes in the continent," said Nsana.
At some point, Lokassa and Mansiamina competed against each other in the race for top honours in the lucrative multibillion music industry but were at it together when they produced 'Manuela' in 1982
After several performances in Africa in his traditional base of Kinshasa in the 80s, Lokassa migrated to Abidjan, Ivory Coast and later Lome in Togo. He later settled in Paris, France before he moved to US in the mid-90s where he lived until his death.
It is in Paris, where Lokassa composed and released top selling albums. He started with 'Santa Isabella' in 1986 as a solo artiste before he released 'Maria Jose/Monica' album in 1987.
Thereafter, he teamed up with Orchestra Soukous Stars to release albums like 'Nairobi Night' in the early 90s.
Lokassa is also reputed for having teamed up with the likes of Sam Mangwana of African All Stars to produce top albums like 'Issa', 'Dodo' and 'Bonne Annee' in 1983 before he later joined Franco Luambo Luanzo Makiadi at TP OK Jazz band for the track 'Tres Impoli'.
The death of Lokassa follows that of renowned songtress Tshala Mwana last year.
Them Mushroom Orchestra Band leader John Katana Harrison is among those who have their condoleces to the family and friends of the fallen musician.
Harrison termed the late Lokassa Ya Mbongo a music legemd of all times whose prowess will not be easily matched.
"He's an artiste whom some us admired when he was on stages."
Related Topics