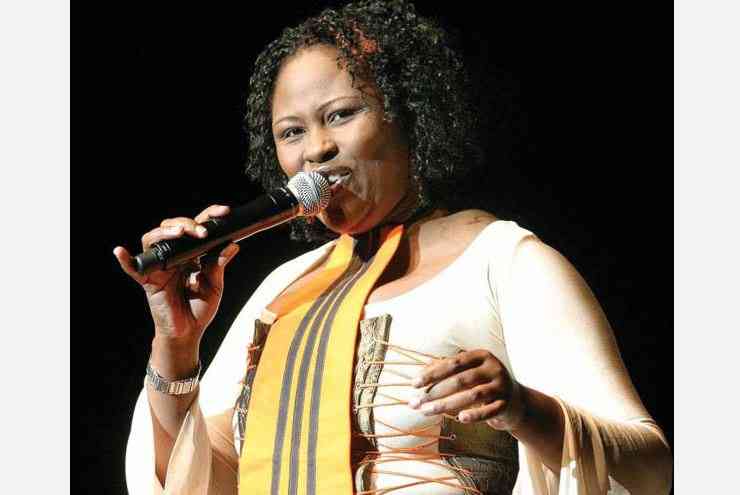 Gloria Bosman, the renowned South African jazz singer, composer, and songwriter, has died at the age of 50, leaving the music industry in grief. Her death was confirmed by the South African Music Rights Organisation (SAMRO), where she served on the Board until her untimely passing.
"The Southern African Music Rights Organisation (SAMRO) is saddened by the passing of its Board Member, Ms Gloria Bosman, who passed away on 14 March 2023", read the statement.
SAMRO Board Chairperson Nicholas Maweni expressed his sadness at the loss of Bosman, saying that she had added a unique perspective to the Board during her short tenure. He spoke of her invaluable insights, knowledge, and wisdom, which she had acquired during her illustrious musical career, and how her presence of mind, humanity, compassion, and empathy for her fellow composers would be sorely missed.
"The wisdom, insights and knowledge she gained throughout her very long and illustrious career is what got her to be appointed to the Board of SAMRO. We will dearly miss her presence of mind in our engagements, her humanity, compassion and empathy for her fellow composers," said SAMRO Board Chairperson Nicholas Maweni.
Bosman's family released a statement confirming her passing, saying that she had died peacefully at home after a short illness, surrounded by her loved ones. Her passing was a loss not only for her family and friends but also for the music industry, which had lost one of its brightest stars.
"It is with profound sadness that we share that in the early hours of this morning, we lost the rock of our family; a beloved mother, grandmother, and sister, Gloria Bosman, who came to fame for her soulful and soothing voice. After a short illness, she transcended peacefully at her home, surrounded by family," read the statement in part.
Bosman was known for her soulful voice, musical arrangements, and exceptional stage presence, which made her a favorite among fans and critics alike. Over the years, she received several accolades, including 11 South African Music Award nominations, of which she won two, and two Kora All Africa Music Award nominations.
Bosman was one of South Africa's most celebrated singers, and her music left a lasting impact on the local and international music scenes. Her performances were enjoyed by audiences across the world, and she collaborated with many South African legends, including Hugh Masekela, Sibongile Khumalo, Moses Molelekwa, Tananas, and Sipho 'Hotstix' Mabuse. Bosman's music was a testament to her talent and her ability to blend various musical genres seamlessly.
Bosman's death comes in the wake of two other high-profile deaths in the South African music industry, namely Costa Titch and AKA. Costa Titch, a young rapper and musician, passed away while performing on stage at the Ultra Music Festival Center in Johannesburg, while AKA, another well-known rapper and musician, was gunned down outside a restaurant in Durban.
Related Topics