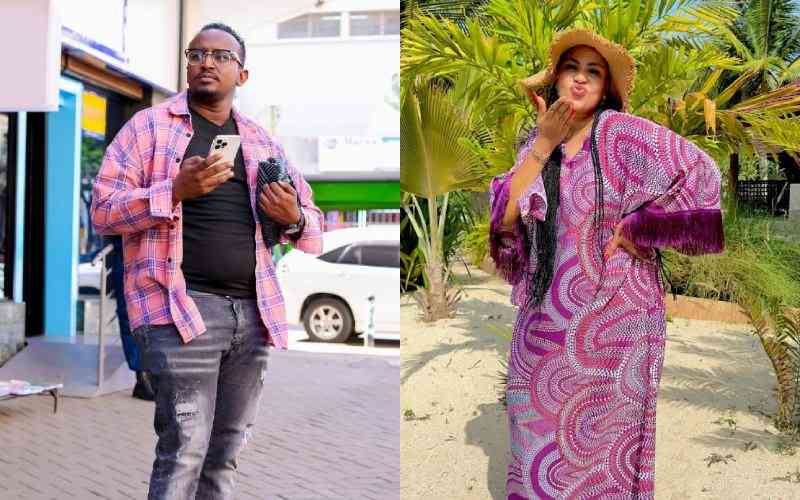 Following months of endless spats on social media, businessman Jamal Roho Safi has come out to explain what led to his fall out with ex-wife Amira.
Speaking to content creator Eve Mungai, the entrepreneur said their love story dates back to their high school days when he would save a few coins to get her gifts.
Soon after finishing school, the pair welcomed a child but their families were not on the same page. Jamal said he took it upon himself to ensure Amira was welcomed into his family as he came to terms with being a father at a young age.
"When we finished high school, Amira got pregnant and we had some family disputes because my family was not okay with that (marrying Amira) but I changed their minds.
"That is when we got my firstborn Shamir. I was to study aviation but I took that money and ventured into the matatu industry, first as a tout then I later bought a matatu," he said.
Jamal said they parted ways after five years and he was left with the kids and had to juggle parenting and the demands of the matatu industry.
He said Amira was away for six years and during this period he had asked his mother to assist him in looking after the kids due to his busy schedule.
At the time he had already met Amber Ray although they were not dating.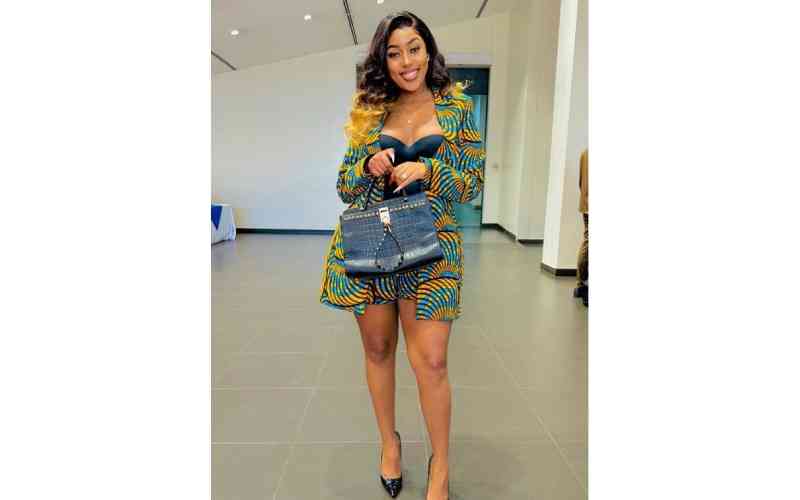 "I knew Amber because we lived in the same estate and we had already gone on various excursions while Amira was out of the country.
"I brought her back home and showed her a house I had bought where she would live with the kids. I furnished it with over Sh7.5million to ensure she lived well. I also gave her allowances," said Jamal.
However, during this period he felt their spark had died and decided to date Amber.
Amira was not okay with this arrangement and according to Jamal, she often insulted him and his new-found girlfriend.
"Amira felt she owned me. You should give a man his space and let him do his own things. I am a Muslim and we are allowed to marry up to four wives.
"She often provoked me; insulting Amber and myself and things escalated. Amber never liked drama and that explains why she moved from her house (in Syokimau)."
By then, the constant drama on social media had made the three household names on Instagram and their numbers began to go up.
Jamal said Amira demanded a 'grand' apology and went ahead to draft a message that he expected her husband to upload on social media.
He maintains he was not the author of the apology as Amira came up with everything, complete with a photo that would accompany the text.
"I gave her my phone and she posted it. I was apologetic but those were not my words. She said she would 'address the nation' but I did not want things to play out on social media. Alikuwa na ustar….and I told her Amber made her famous."
Jamal also accused Amira of drinking in the house he had bought her, something that did not sit well with him.
He said he kicked her out and even sought the services of movers who packed the furniture and Amira's belongings. Amira is yet to respond to these allegations but her recent post hinted she has moved on and is enjoying her peace.
"Cutting people off & letting them live with whatever delusional story suits them best, is top tier," she wrote.
Jamal he says he is happy with his new lover Wangari Thiong'o and he loves the fact that she keeps a low profile.
They recently welcomed a baby girl and he was over the moon for his latest blessing.
View this post on Instagram
Related Topics