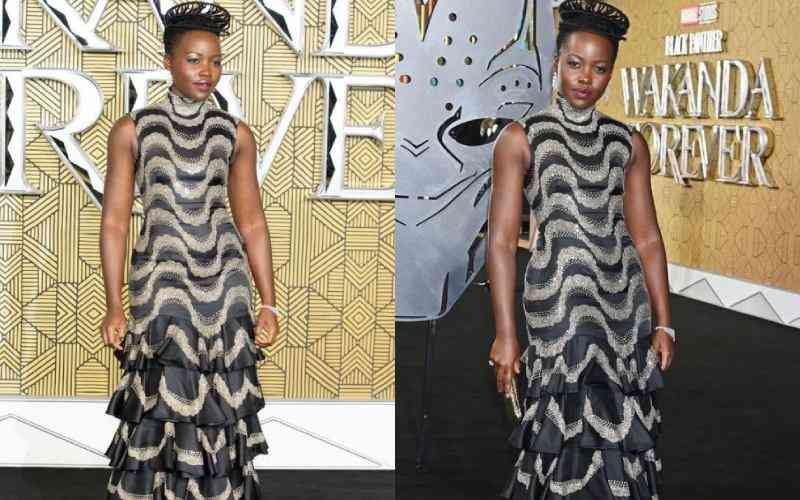 In 1932, American psychologist Walter Pitkin published the book Life Begins at Forty and since then, the phrase has become common.
In the 19th century, German philosopher Arthur Schopenhauer had also written something close to that saying, "The first forty years of life give us the text; the next thirty supply the commentary."
Accomplished Kenyan actress Lupita Nyong'o this week celebrated her 40th birthday and looking back, she said she was proud of how her life turned out.
Through a lengthy post on social media, Lupita described her 40 years on earth as fulfilling, despite the occasional challenges.
She further stated that she intends to experience life fully in her next chapter and to focus on doing what she loves.
"When I look at my time here so far, I am stunned by how many things I have gotten to do with this one wild and wonderful life. It has often been joyful, sometimes stressful and occasionally downright painful, but it has NEVER been boring!
"Life is time after all, and I want to spend the rest of mine embracing change and never growing complacent, doing what I want and can and not just what I should, and learning to simply LIVE WHILE I AM LIVING," she wrote.
Adding: "It's gonna take a second to get used to this new digit associated with me now, but I am here for growth and change!"
Lupita has had an impeccable career in film, having bagged an Academy Award and nominations for two Primetime Emmy Awards and a Tony Award.
She rose through the ranks from a production assistant and in 2008 she made her acting debut in the short film East River before starring in Kenyan television series Shuga (2009-2012).
Her star continued to rise following her role 'Patsey' in 12 Years a Slave but she finally captured the world's attention when she played Nakia in Marvel hit Black Panther and its sequel in 2022.
View this post on Instagram
Related Topics