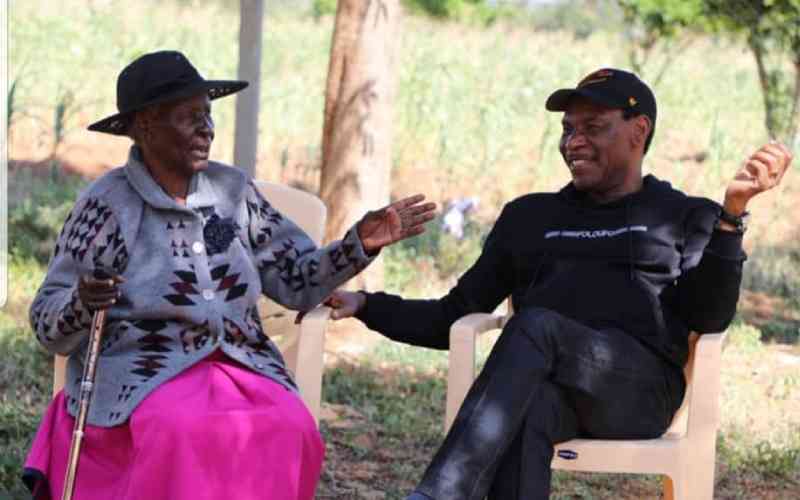 Music Copyright Society of Kenya (MCSK) CEO Ezekiel Mutua is mourning the demise of his mother.
Through social media, Mutua informed his followers of the unfortunate news and shared photos of their last interaction.
"Nothing prepared us for mum's departure. She woke up fine yesterday, took breakfast and rested peacefully in her seat at the particular spot she loved to sit at the verandah of her house.
"These images are my last interaction with her just the other day. She was full of life and we cracked jokes and shared a nice meal. I am looking at these photos and realizing that at some point my elder brother and I were involuntarily holding her hand in an animated conversation," he wrote.
Adding: "In retrospect, I think God was preparing us for her departure, but we didn't realise it. Now, these moments bear true meaning."
Mutua has often emphasized the need to take care of one's parents in old age and would share photos in the company of his dad and mum as they enjoyed a meal.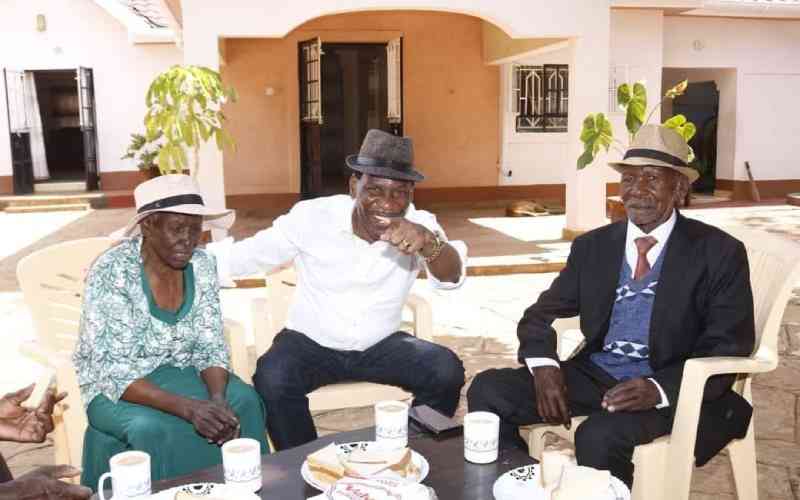 The MCSK CEO recently penned down how his mum survived a near-fatal snake bite in 1996.
At the time, medical facilities around where she lived were poorly equipped and they had to rush her to the city, a day later.
"The medical facilities in Githurai then were a poor apology. None of those small hospitals in the sprawling slum had an anti-snake venom. We rushed to Guru Nanak to no avail.
"Eventually we got to the Aga Khan hospital at midnight. The doctor recommended that the hand be amputated immediately. It was a rush against time, to save my mother's life. I signed the forms and paid. But as preparations were being made for the theatre, I changed my mind and commandeered my siblings that we leave immediately for Kenyatta National Hospital," he wrote.
A nurse at KNH recognized Mutua's voice as he was urging his mum not to give up and quickly assisted them, mobilizing a team of medics to save the life of Mutua's mum who was almost slipping into a coma.
She was discharged the next day and after six months of home-based care, she recovered and travelled back to the village, with her hand intact.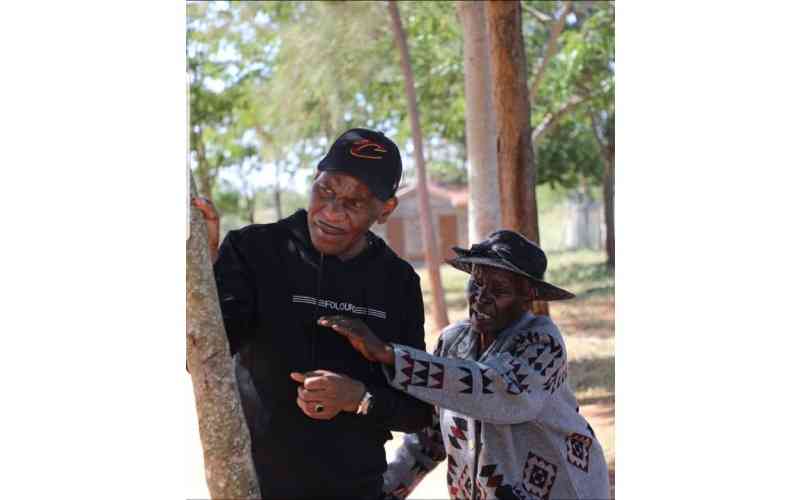 Related Topics