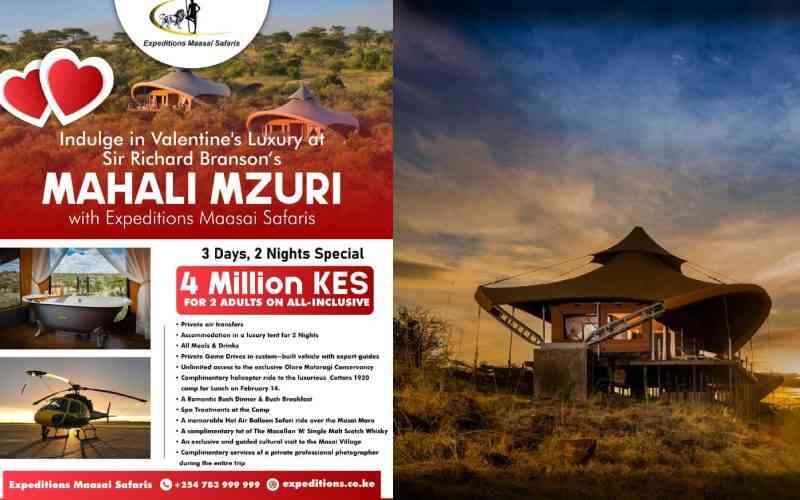 What is the price of love? No price is too high to pay, according to Pancras Karema, the founder and chief executive of Expeditions Masai Safaris, the travel company behind the Sh4 million Masai Mara Valentine offer.
Speaking to the Standard, Karema says the much-publicised Valentine's offer has been taken up by a local couple who will spend the next two nights enjoying the exclusive holiday at Richard Branson's Mahali Mzuri.
"Yes, I can confirm that we have a couple enjoying a luxurious holiday in the Mara. We airlifted them to the camp where they will stay for three days and two nights," says Karema.
Apart from accommodation in the picturesque lodge, the couple will enjoy a hot air balloon ride, a romantic dinner and bush breakfast, and a helicopter ride to the equally-luxurious Cottars 1920 camp for lunch.
The icing on the cake is perhaps sipping a tot of the Macallan 'M' Single Scotch whisky, a drink that once broke records after selling for over Sh200 million at an auction.
"The Sh4 million Valentine's holiday is not too much to pay for your loved ones. We all work hard so that the money can serve us well. People should embrace giving and there are quite a lot of gifts including such exclusive holidays," says Karema.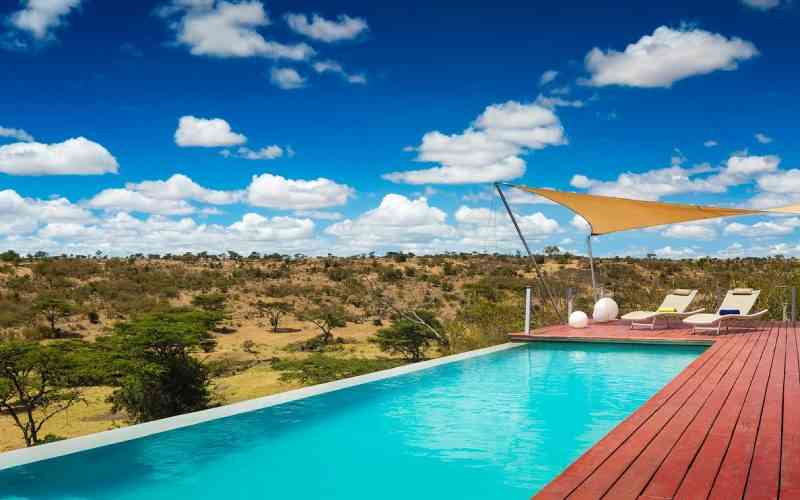 Karema says the idea was conceived by his marketing team in order to give the clients different tastes.
"We were looking for a unique experience for our clients. We are happy that the offer was taken up by Kenyans. Kenya has exclusive facilities that should not only be the preserve of foreigners," says Karema.
Mahali Mzuri is the billionaire Branson's 12-tent safari camp located at the Olare Motorogi Conservancy. Other high-end camps in the conservancy include Olare Mara Kempinski.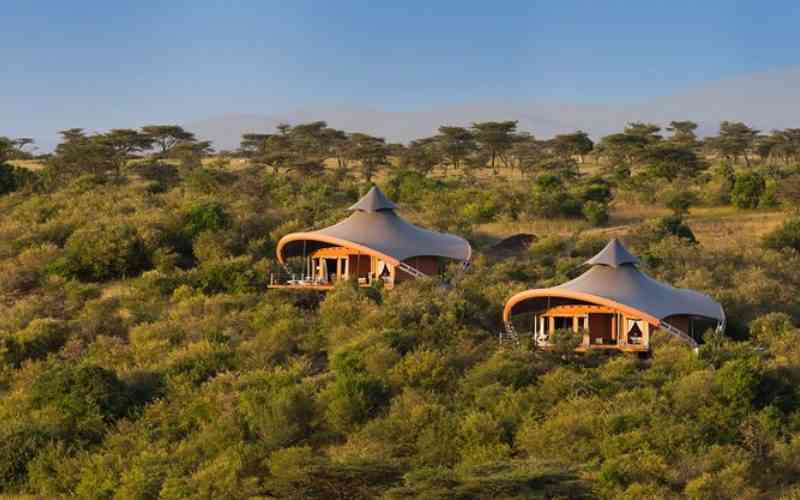 Related Topics