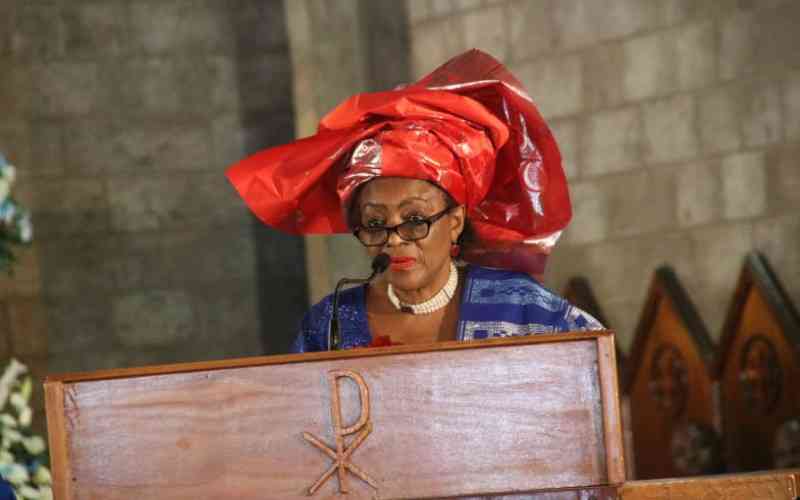 Dr Barbara Magoha, widow of former Education CS Prof George Magoha, on Saturday, February 11, 2023, told mourners that she cooked her husband's food until the last day.
While eulogizing her late husband, Barbara said she never let him down during their marriage, as a proper woman from Calabar (the capital city of Cross River State, Nigeria).
"As a wife, I supported him in so many ways but one thing I would like to say is that as a Calabar woman, I never let him down.
"He ate my food until the last day. For 40 good years, nobody else cooked my husband's food. I cooked with all I had…I was so busy but whether I was in the country or not, it was my food that he ate," she said.
While addressing mourners, Barbara also apologised to locals who could not gain access to the home but asked those present to conduct themselves with decorum in Magoha's final send-off.
She added that Magoha was a classy man and would not be pleased if the situation turned chaotic.
Setting the record straight on why she broke into song and dance as her late husband's body made several stops in the city, Barbara said she was celebrating a life well lived.
"People were upset and others were astonished that I did not wail as I was entering home. Sorry to let you down but my new position in the family does not give me such privilege (to do a public display of emotions).
"I mourned my husband the Nigerian way because when you are in distress you go back to the womb…I did my songs of lamentation at the hospital," she said.
Barbara further added that according to her culture, the fact that Magoha was past 70 years meant it was a blessing thus he should be celebrated, even in death.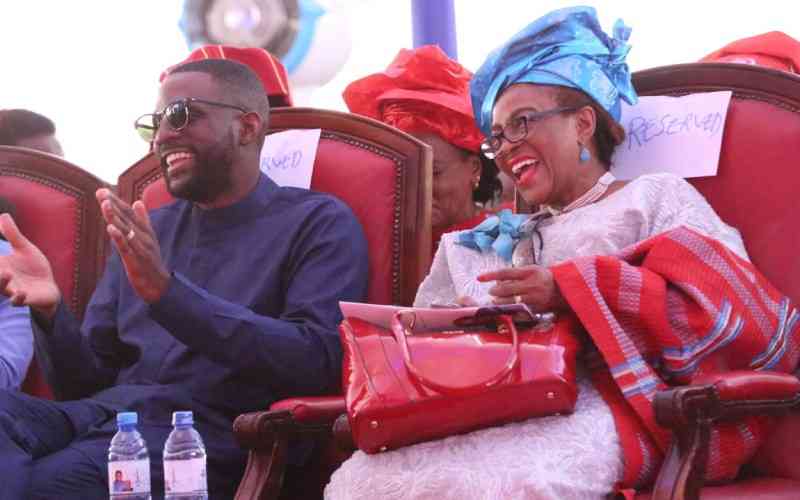 Related Topics