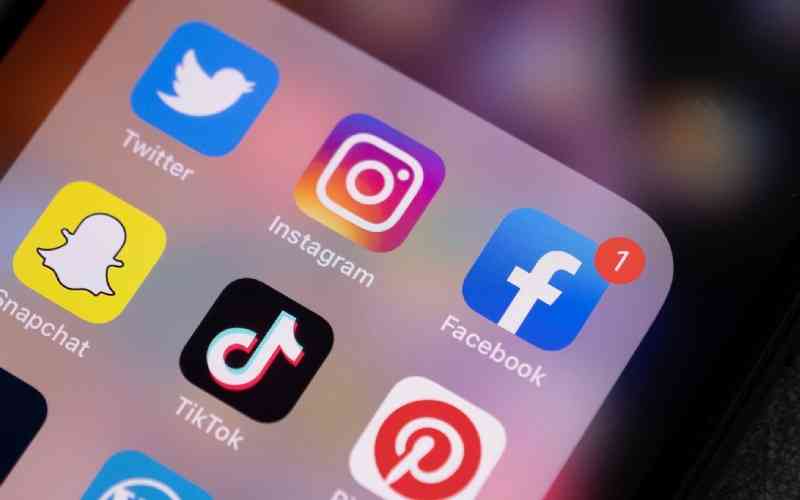 Over the past few weeks, Kenyans have all been 'united' by alleged sex tapes on social media. Prominent personalities have been on the blast and have trended since the year began.
Early this week, content creator Azziad Nasenya distanced herself from an alleged intimate video. Through her socials, she asked Kenyans to stop spreading fake news.
"We should not be in the business of creating false information around such topics because if you are spreading such information, then you are being an enabler to cyberbullying, which is not cool," she said in part. This was a sex video that surfaced on social media and the lady had a striking resemblance to her.
This came barely weeks after former news anchor Betty Kyallo threatened to take legal action against those claiming she featured in a rather explicit video. Her brand manager came to her rescue as they stated categorically they had filed a formal complaint with the DCI and that anyone found to have created false news on their blogs or through another individual would face legal consequences.
Also on the receiving end, was Georgina Njenga, where nude photos and videos surfaced. She alleged that they may have been leaked by her disgruntled ex who was not happy with how her relationship was flourishing and was out to tarnish her name.
Leaked photos and videos are just among the many evils currently plaguing social media but how far does it go?
When social media came onto the scene, it seemed innocuous, a harmless addition to our lives. Even a great one, at that. You could keep in touch and keep up with your friends. Mark Zuckerberg's original intent while starting Facebook was to connect students at Harvard. "I would have settled for connecting my whole dorm," he wrote in a post.
Facebook, however, exploded in popularity, alongside other types of social media like Twitter and Instagram. It seemed like the greatest invention since sliced bread, as now people, even strangers could connect even more. For instance, celebrities, who before social media seemed otherworldly, unreal and unreachable, seemed more human-like as they posted on social media just like us common folk.
In Kenya, it has been useful for work, and in 2022 the country was ranked as the number 1 country worldwide to use social media for work-related purposes. It also helped us connect when the Covid-19 pandemic was at its height.
As good as all that sounds, it seems that the platforms that were built to build society further by connecting people seem to be destroying it.
Facebook's founding president, Sean Parker, explained what the mood was like back in the day when they were building Facebook.
"The thought process that went into building these applications, Facebook being the first of them, ... was all about: 'How do we consume as much of your time and conscious attention as possible?'… And that means that we need to sort of give you a little dopamine hit every once in a while because someone liked or commented on a photo or a post or whatever. And that's going to get you to contribute more content, and that's going to get you ... more likes and comments," he said.
Parker was speaking at an Axios event in 2017, where he said that the companies were exploiting a vulnerability in human psychology.
"It's a social-validation feedback loop ... exactly the kind of thing that a hacker like myself would come up with because you're exploiting a vulnerability in human psychology. The inventors, creators — it's me, it's Mark [Zuckerberg], it's Kevin Systrom on Instagram, it's all of these people — understood this consciously. And we did it anyway."
Chamath Palihapitiya, a former Facebook executive, does not use it and he doesn't allow his children to use it either.
"Your behaviours, you don't realise it, but you are being programmed," he said, expressing regret for his role in developing what he referred to as tools that are ripping apart the social fabric of how society works. He was speaking at a Stanford Business School event in 2017.
"The short-term, dopamine-driven feedback loops that we have created are destroying how society works. No civil discourse, no cooperation, misinformation, mistruth…. This is a global problem. It is eroding the core foundations of how people behave by and between each other," he said.
Companies are exploiting that vulnerability in your psychology even more, with all of them being in feverish competition for your attention. Studies show that they intentionally design features that will get you more addicted to the apps.
You have probably experienced opening TikTok to watch a couple of videos, only to find yourself having spent hours on it. And even when you're off it, you're itching to get back to it. You go to sleep on social media and the first thing you check when you wake up is social media. Look around while on public transport, in meetings, at the dinner table – almost everyone will be looking down at their phones, on social media, absolutely hooked.
For this, you can thank algorithms designed to ensure that you spend as much time as possible on the apps. Social media algorithms have become very good at targeting you, knowing exactly what will make you keep scrolling and pushing you into rabbit holes that are hard to get out of.
Social media apps also utilize what is known as 'infinite scroll'. In the past, you had to move from one page to the next for more content. Today, however, you can scroll through TikTok and other social media apps and it will just keep loading content that you like…forever. Or until you finally get off it.
Psychology Today, the world's largest portal to psychotherapy, explains that nothing holds our attention better than the unknown, and infinite scroll provides loads of new unknown things with every scroll.
"The things that captivate, engross, and entertain us, all have an element of surprise. Our brains can't get enough of trying to predict what's next and our dopamine system kicks into high gear when we're waiting to know if our team will make the field goal, how the dice will land, or how the movie plot ends. Like a loose slot machine, the infinite scroll gives users fast access to variable rewards," reads the site.
The person who invented infinite scroll Aza Raskin, has also second-guessed the effect it is having on people. His intention was to make things easier for the user, but he has since learned its dark side, estimating that infinite scrolling wastes over 200,000 lifetimes daily.
"One of my lessons from infinite scroll: that optimizing something for ease-of-use does not mean best for the user or humanity," tweeted Raskin.
Notifications also work the same way. You check a notification to see what it is about and get a small dopamine hit from seeing that it is a comment or a like. In other words, social media apps have come up with many ingenious ways of making sure you don't get off it.
It also gets highly dangerous. If you are into topics like self-harm and suicide, the algorithm will feed you a massive helping of content on those topics. Two investigations into TikTok by the Wall Street Journal showed that the algorithm was driving children and teenagers to adult and drug-related content.
It revealed that the algorithm learns what you would be interested in seeing by tracking the amount of time you linger over a piece of content.
"Every second you hesitate or re-watch, the app tracks you. Through that one powerful signal, TikTok can learn your most hidden interests and emotions, and drive users of any age deep into rabbit holes of content—in which feeds are heavily dominated by videos about a specific topic or theme," reads the site.
We are also now all victims of surveillance capitalism, the monetization of personal data that companies have collected on you by monitoring you to predict and modify your behaviour.
Studies have shown that the consequences of the dark side of social media include mental health issues such as a lowering of self-esteem and a rise in depression and anxiety and a drop in creativity as people's time is taken up by mindless scrolling rather than creating. There has also been loss of privacy, decreased performance in school and at work, a sharp increase in cyberbullying - some of which has led to suicide - and the quality of people's relationships have also suffered as people meet face to face less and less.
The rise of fake news and extremist views – as extremists of any kind can now find each other online – is also breaking down society.
In this day and age, avoiding social media may be difficult, but reducing its usage is possible. Mindfulness is key, according to psychotherapist William Berry on Psychology Today.
"Many use social media in a passive, time-passing fashion. They are unaware of their thoughts, or passively accepting the social comparisons many are vulnerable to make," he writes.
"This mindset leads to negative outcomes. When social media is used mindfully, however, it can fill your page and the pages of others with uplifting messages that can lead to connection and comradery, can combat loneliness, and raise spirits."
Related Topics