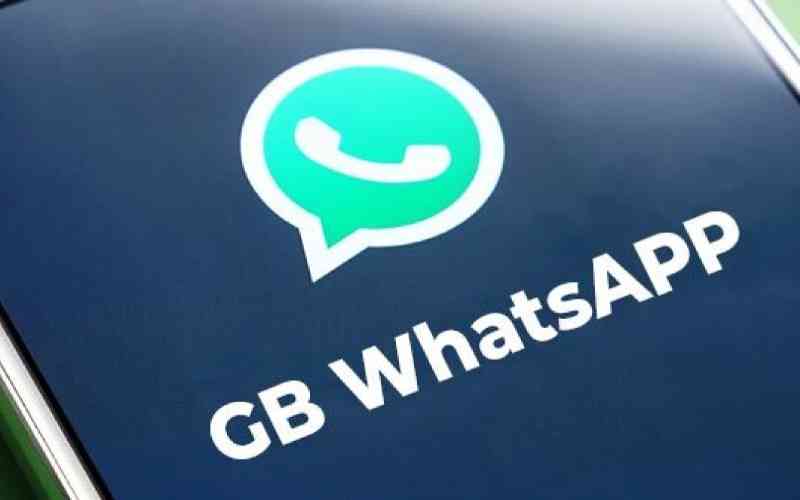 I was shocked to learn that there are still people who, in the year 2023 AC, are still engaging in Whatsapp shenanigans.
Now, the green app has been a crucial part of our lives for a long time now. It offers, at the basic level, a way to communicate with your people. It also presents you with a little stage and spotlight, which you can use to put up little vignettes of your life for the benefit of others. Solid app, all in all.
And yet, these features are not enough for some. They need more. They need to be able to play hide and seek with their online status. They must have a specific corner for those risky chats they know they shouldn't be having, complete with password protection and an iris scanner. They cannot use Whatsapp until they imbue it with the most horrific font imaginable, and until they have the option to turn their background into a gaudy photo of the girlfriend they're cheating on.
For those people, the standard version of the app is too boring. They need to go out of their way to install shady moded versions obtained from shady corners of the internet with shady names like FM WhatsApp and Whatsapp Owada.
Now, wanting customisable apps is one thing. Our friends with iProducts could never relate, but the open-source nature of Android apps is a big part of their appeal. So, you know, if you want a WhatsApp that intercepts messages and imprisons them in a mini jail at the top of the screen until you're ready to deal with it, you will find it. If you're not crazy about green as a colour, if you want your messages presented to you in the Wingdings font, then more power to you. But there is a line, and on the other side of there is witchcraft.
You will hear someone boast that they can read messages even after they are deleted. So even if you come to your senses and delete that accidental, risky text requesting parole from the friend zone, your 'friend' will see it and promptly forward it to her girls.
You will send an urgent request for information and receive a single lonely, sad grey tick, yet the recipient will have read it, scoffed at it, and exclaimed "Sasa ona huyu mwendawazimu." This is from a person whose 'last seen' on the app indicates they were online in February 2007.
There are stalker options, too. Someone will view your status chini ya maji, and you won't get notified. They can even download your status to shake their head to later, to giggle over with their partner later at night. They, in turn, get to lock their own statuses, to create a VIP list of who can view and react to theirs.
It's all very silly and childish, no?
You're an adult. No one will beat you if you blue-tick them. You're allowed to respond to messages when and how you see fit and not just because you saw them. Step away, go do your thing and respond when you're ready. There's no need to install malware on your device just so you can send laughing emojis three days after getting the original message.
There is no accounting for taste, of course, but there is a particular font I see on some screenshots that immediately transports me back to high school. Back to the days of Viber and 2Go. Back to pink foolscaps and scented love letters. You're in your late twenties, sir, maybe a pink theme and calligraphy fonts are best left to the kids, no?
By using the Super WhatsApps, you are also communicating to your person that you are inherently shady. Because why are you going to such lengths to limit viewership on your statuses? Why are you blocking contacts willy-nilly just so you can post your bae? Why not cheat with your chest like a real man? Why lock messages in a box that vibrates in the top right corner? For how long will you sneak around, tapping frenetically at a screen to hide your immortality?
It is a hill I will die on. WhatsApp is a great app, but they should consider having an age requirement, and anyone who looks for those hide-and-seek alternatives should be banned immediately.
Related Topics