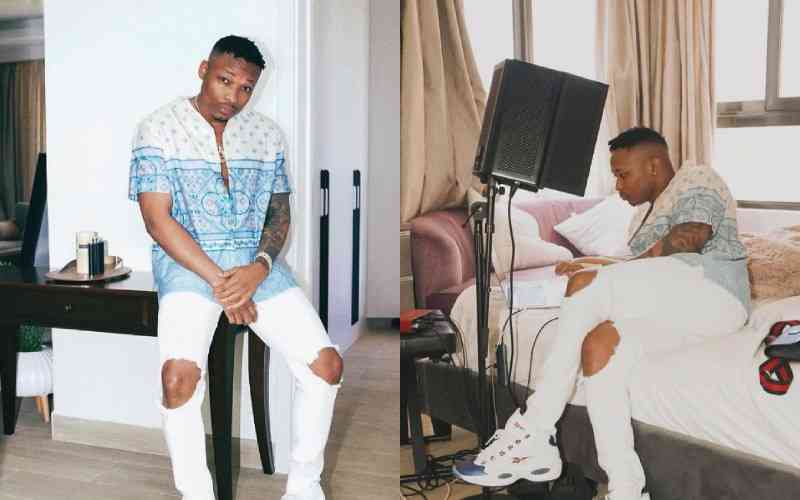 Kenyan singer Otile Brown on Tuesday claimed he lost two laptops at the Julius Nyerere Airport in Tanzania.
The Terminator singer added that he reported the incident immediately he realized his gadgets were missing but the airport security did not act promptly.
He was hopeful they would have traced the laptops had they reviewed CCTV footage in good time but they were slow to react.
"So kwenye airport ya Julius Nyerere Tanzania nimeibiwa Mac/laptop mbili ila walinzi nawatoa huduma wamekataa kutusaidia ndani ya masaa matatu. Wamektaa kuchunguza kwenya cctv. Wametuzungusha mda. Longest night of my life.
"Yaani wanakataa kutoa huduma wakati ku trace laptop zikiwa tu hapo karibu. Tumetoa hadi report ya police ambayo ndio utaratibu ila wakakataa," he wrote.
Otile questioned the professionalism of the guards and their willingness to assist as he was optimistic he would find his laptops.
"Kwani security kazi yake ni gani kama hawawezi kukusaidia? Mimi kama mpenzi wa nchi ya Tanzania nimeumia sana. I need a lawyer. I would have retrieved the laptops tonight, but it's like they wanted us to lose them. Sad."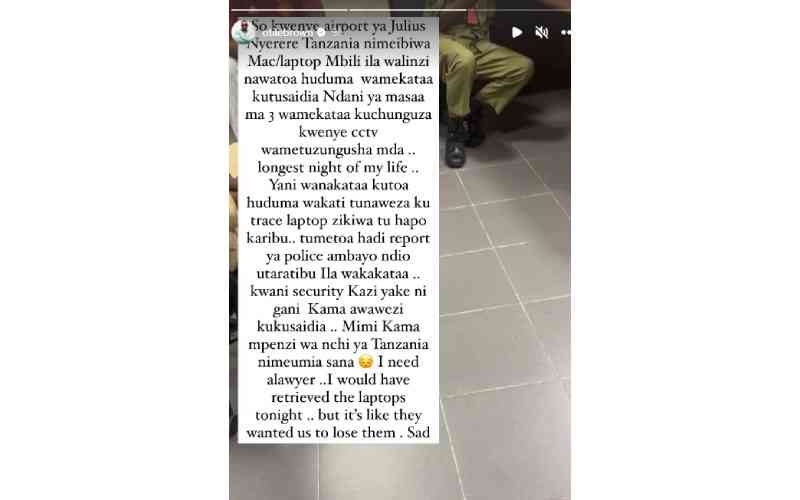 Related Topics