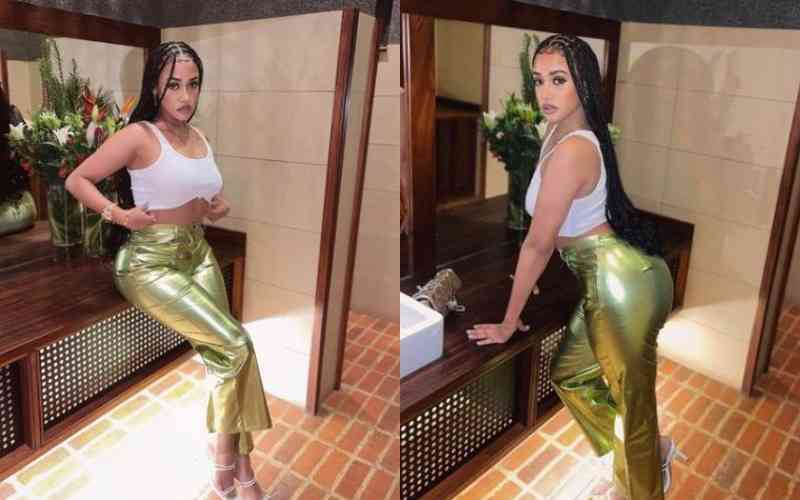 Kenyan singer Tanasha Donna has admitted she was a bit naive at the start of her musical journey.
Expressing herself through social media, the mother of one when on to point an accusing finger at her current music label, Ziiki, for allegedly duping her and releasing her song without her consent.
Through her instastories, Tanasha added that she has already filed copyright claims over the said song.
"Copyright claims are being filed as we speak. How does a distribution company drop a project when nothing has been signed? Not a single document or split sheet and when both parties have clearly disapproved for the project to come," she wrote in part.
Donna went on to add that the project in question cost well over Sh1 million but there was still work to be done hence the delay in releasing it.
"10k+ USD has been spent. How many of us artistes have spent money, even way more than this on videos and projects that ended up not dropping if project wasn't up to standard? So, we jeopardize our brands cause money was spent? Is this a reason to result to illegal measures? The stuff I have had to go through for the past 3 years with this company…," she stated.
She admitted that she was green when she joined the industry but has picked up some valuable lessons over time.
"I was gullible when I entered this industry but I know so much better now and now maybe you all can understand why I didn't drop music the way I was meant to but we are finally terminating this contract and we will get back on our feet with better deals," she said.
Related Topics