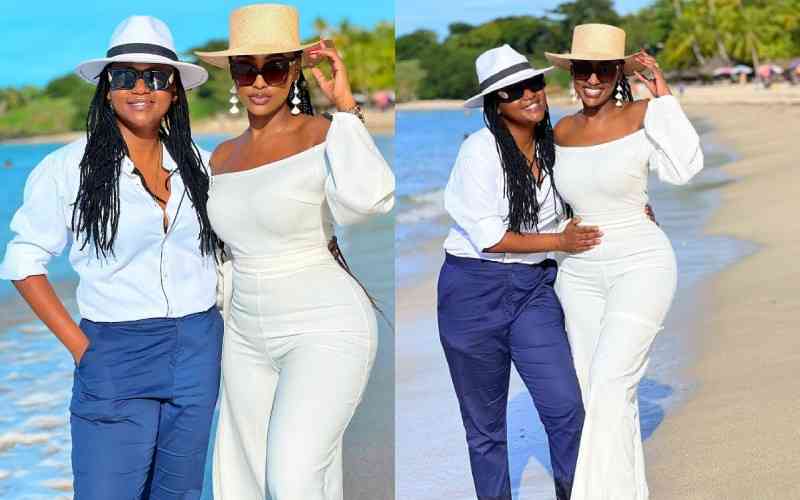 Marini Naturals founder Michelle Ntalami has addressed her relationship with rapper Fena Gitu, days after their photos lit up social media.
While speaking to Milele FM presenter Ankali Ray, the entrepreneur clarified that she has known Fena for years and they are very good friends, having worked on several projects together.
"All I can say is Fena is a very good friend of mine and everybody knows about that. We have been friends for years…we've done projects and we have a good working and friendship relationship," she said.
When asked whether she is straight, Michelle said she is attracted to masculine energy and men can shoot their shot.
"There is nothing to hide about my sexuality…I am androsexual and that means I am attracted to men or masculine energy and so men can shoot their shot because they are within the bracket of what I am attracted to.
"People see me with a lady and assume that's only what I like but that is not the case," she said.
Michelle and Fena recently shared photos of a mini vacation that left many wondering whether they are an item.
They have also been exchanging pleasantries on their social media posts including a recent post where Fena commented "What shall I do, Jehova!" on Michelle's photo.
Michelle swiftly responded with, "I see you have two hands. That's a good start," fueling rumours that the two have a deeper understanding of each other.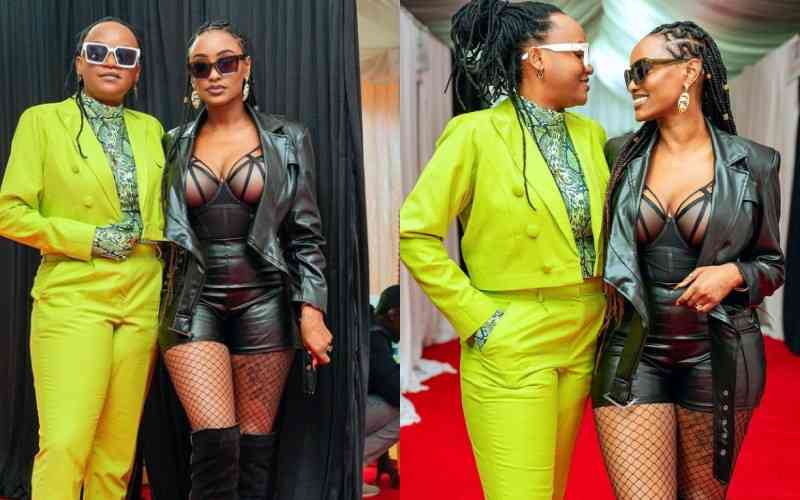 Break Up, Dating men
After a highly publicized breakup with her previous partner, Michelle addressed questions about her sexuality in January 2022, including whether she is attracted to men.
"Will you date a man by any chance," asked one of her fans.
"Haha… It's the "by any chance for me." Absolutely Yes. I like men, masculinity or masc energy," responded the natural hair enthusiast.
She was also asked about her sexual orientation, to which she responded by saying she is strictly attracted to men and masculine energy.
Androsexual refers to a person who, regardless of their gender identity, is sexually or romantically attracted to masculinity. Someone who identifies as androsexual may find themselves attracted to masculinity rather than people who identify as specific genders or sexual orientations.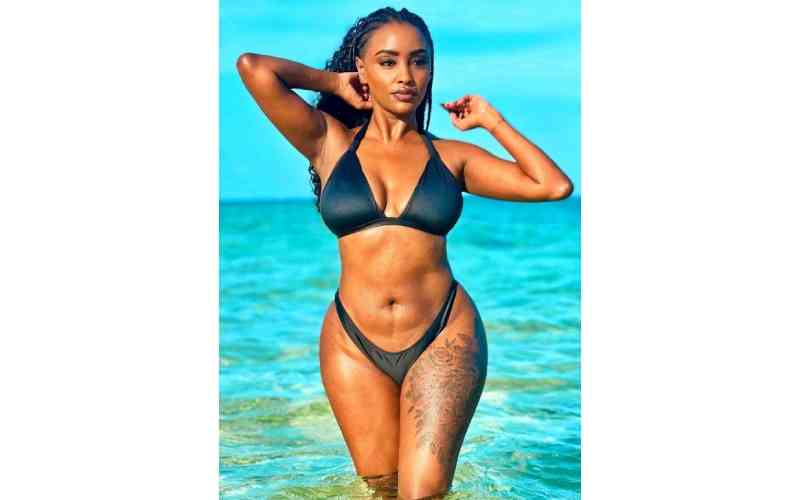 In 2021, Michelle poured out her heart on social media after finding out that her partner had cheated on her.
Sharing her distress on Instagram, the businesswoman admitted that her lover caused her severe mental and emotional pain but she was gradually healing.
"The deceit and lies spawn during the relationship have been devastating, to say the least. What's worse, they have never admitted to what they have done, let alone apologized, despite me giving them several chances all year to come clean. As soon they knew I found out, they fled, occasionally popping in and out of my life but never once with the truth. This has caused me immense mental and emotional pain.
"This explains the unfollows and disengagement on social media and socially. I loved you truly, deeply and loyally. I didn't deserve the deceit and dishonesty. But I choose to focus on how boldly we loved, the beautiful experiences we shared, the impact we had and the lives we touched. When the right time comes, I wish you even more love," read part of her post at the time.
Related Topics