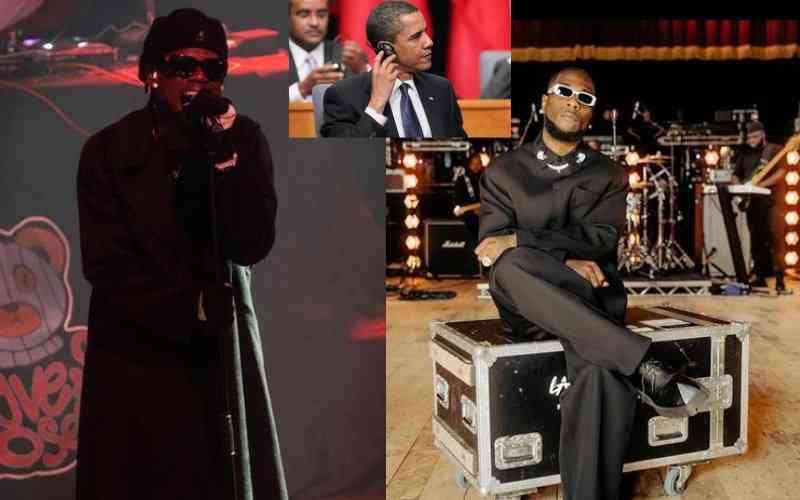 Every year, former US President Barack Obama shares a list of his favourite songs and asks for suggestions on what he might have missed.
This year was no different as he took to social media to share his playlist .Kendrick Lamar's The Heart Part 5 was top of his list but there was also space for some Afrobeats.
Rema's Calm Down and Burna Boy's Last Last made it to the list and it is no surprise since the songs boast of 293million views and 137million views on YouTube.
Ayra Starr's Rush was also featured, showing Obama's appreciation for the West African beat that is taking over the world.
"I always enjoy sharing my end of year music playlist with all of you — and this year we heard a lot of great songs. Here are some of my favorites. Are there any songs or artists I should check out?" tweeted the former POTUS.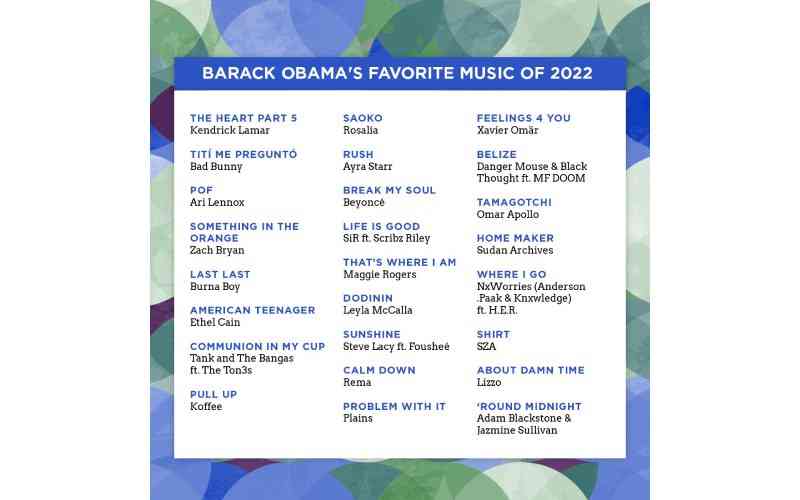 African stars are set to take the beat to the Grammys, with the 65th annual ceremony due to take place in February 2023.
Burna Boy is among the nominees and the nomination is his third in a row for the Best Global Music Performance, for his song 'Last Last.'
In September this year, Recording Academy CEO Harvey Mason Jr. recently said the Grammys were considering adding an award category for Afrobeats.
He added that he had been meeting some industry players and the possibility was already being explored.
"We called in producers, songwriters, artists, executives and we had a virtual listening session where we heard from Afrobeats creators," he said at a September 24 news conference. "[We] just talked about, 'What are the different subgenres? What are the needs? What are the desires?'"
Afrobeats artists have crossed over into mainstream pop through collaborations with Beyoncé, Drake, Ed Sheeran and other stars. But they've also achieved mainstream success on their own.
Additional reporting by CNN.
Related Topics