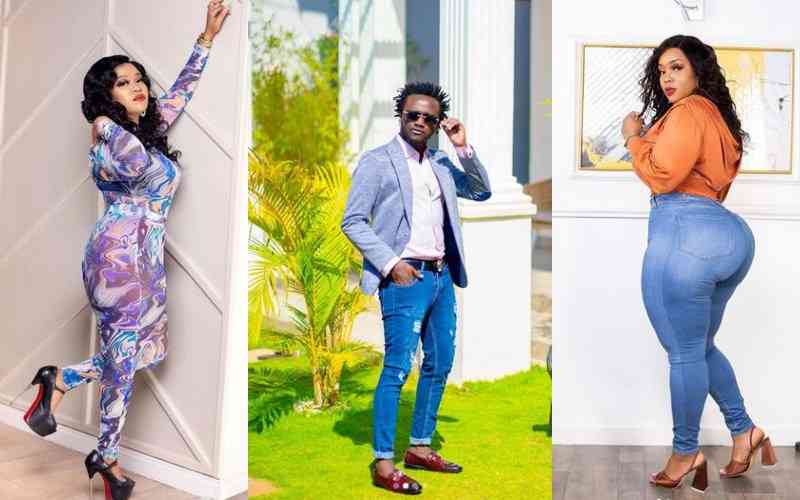 In social media circles, the line has been blurred - and celebrities are all about likes and follows.
Fans now bear the responsibility of separating lies from truth and reality.
Nominated Senator Karen Nyamu has been in the news this week following a video that circulated online.
She is captured with her musician baby daddy Samidoh and his wife Edday Nderitu in some drama in Dubai where the Mugithi singer was performing.
While some people think the act was stage-managed for clout chasing, others think it wasn't. It is however not the first time Nyamu and Samidoh were making showbiz headlines with some of their acts simply looking stage-managed.
Deceiving the public, gaining shock value, then revealing that it was all a lie, and releasing a big project is often referred to as 'clout chasing.'
If it's not embarrassing for celebrities themselves, it is for the fans that love and support them through their gimmicks.
But as telling as it is about the lengths popular personalities will go to grab the public's attention, clout chasing casts a shadow of doubt on the actual skills and capabilities of many Kenyan artistes.
Not only is it a persisting issue in the country, but it also leaves fans on the edge, never knowing when some huge tragic news announced by a celeb is true.
One of the biggest stunts that are fresh on our minds is that done by long-serving socialite Vera Sidika, and it was nothing new to her.
In October, Sidika, who is adored for her hourglass figure and unapologetic personality had the whole entertainment industry talking when she pretended to have her curvy derriere removed.
She took to Instagram to post a picture showing that her big bum was no more.
Dressed in a multi-coloured jumpsuit, Sidika revealed that she had had life-threatening complications from plastic surgery gone wrong.
"The rebirth … This has been the hardest phase in my life, Due to health risks and complications, I had to undergo surgery. It's still very unbelievable but I've come to terms with it and learnt to love myself regardless," she wrote.
Sidika and her husband, singer Brown Mauzo stayed committed to their script, as he too took to his social media to declare his support for her despite the drastic changes her body had apparently undergone.
Her 2.3 million followers were taken aback by the news. It was confusion. In the wake of the clout-chasing phenomenon by Kenyan celebs, many questioned the influencer on whether this was true or just a stunt.
Lots of other fans were sympathetic to Sidika, who noted in her post that the change "has been pretty hard," and that she "didn't even celebrate her birthday this year."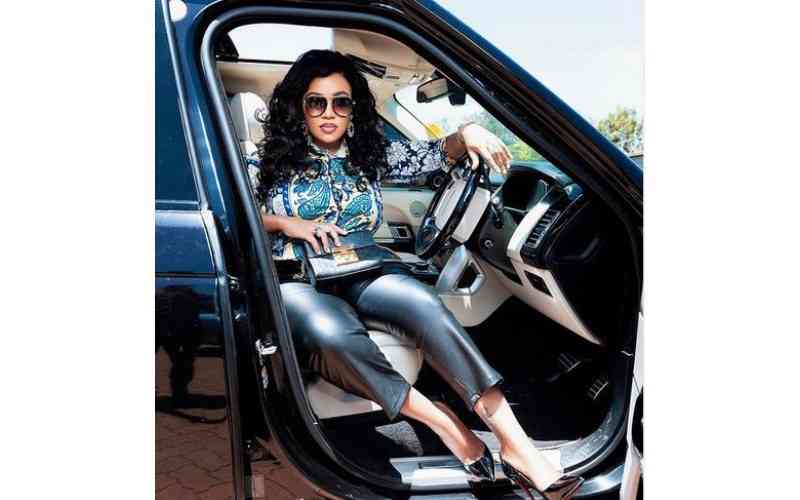 "I will be posting my surgery journey videos here, for those who have been thinking of getting booty surgery or changing anything in their bodies this might change your mind," she wrote.
And she doubled down on her revelation by chronicling titbits of hospital visits and surgery preparations on her Instagram stories.
"The side effects and risks of butt implants and surgeries do exist. The complications are unbearable. Some people don't make it out alive. Some are lucky enough to survive it. Ladies, don't ever do this to yourselves," she wrote in one post.
This was all a lie. It's great that the beloved socialite did not face life-threatening complications; but at the same time, it was another moment when she had played the public and made a fool of everyone.
After stretching the gimmick for days, Sidika released a music video, and her curvy body was intact.
"In the video, Vera raps about how she is still relevant in the industry and is making money through her ventures. This, however, did not go down well with some of her followers who castigated her for using a sensitive topic to chase clout," The Standard Entertainment and Lifestyle desk reported at the time.
The popular comedian and self-proclaimed President of comedy Eric Omondi is a personality known to be notorious for attention-seeking stunts.
From claiming to own a multi-million-shilling Karen mansion last year to going back and forth in online arguments with his colleagues, Omondi has done it all.
After years of putting the public through a roller-coaster that included false pregnancies, luxury cars he did not really own, and scripted shows purported to be a reality. His latest act has been that of cross-dressing.
He has however argued on multiple occasions that this is all part of a good creative process.
Last month, he defended comments he made about the music industry in Kenya in an interview with a local publication.
"What is the meaning of clout? You know the things I talk about are true. Is it true that Tanzanian and Nigerian music is ahead of us? Is it true that they are here every weekend? So where's the clout? People say it's clout because the things I say very few can say," he said.
And when he came under fire for revealing that his girlfriend, content creator Lynne Njehia had sadly gone through a miscarriage, he insisted that he posted a clip from the hospital in good faith, and not for clout.
"I would never joke about life," he said in an interview published on Eve Mungai's YouTube channel.
"Things like those are very sensitive. You learn, accept, and grieve," he said, adding that a clip he uploaded of Lynne crying at the hospital was done "very consciously."
He added: "Sometimes people need to be given a clear perspective, wasikuwe wanaskia tu. Because sometimes we don't appreciate our brothers, sisters, and especially our mothers."
At the beginning of the year, singer Bahati Kioko and his content creator Wife Diana Marua found themselves having to defend their luxurious lifestyle after fans questioned if they are truly as rich and successful as they claim to be.
In February, Bahati sensationally gifted his wife a fully furnished mansion estimated to be worth Sh27 million, a LandCruiser Prado TX worth Sh9 million.
"To those who are doubting that God can bless a poor boy from the slums let me confirm this, yes I am a boy from Mathare slums, and to those that believe God can raise a man from poverty to glory, May God do it for you too in Jesus name," Bahati said in response to naysayers.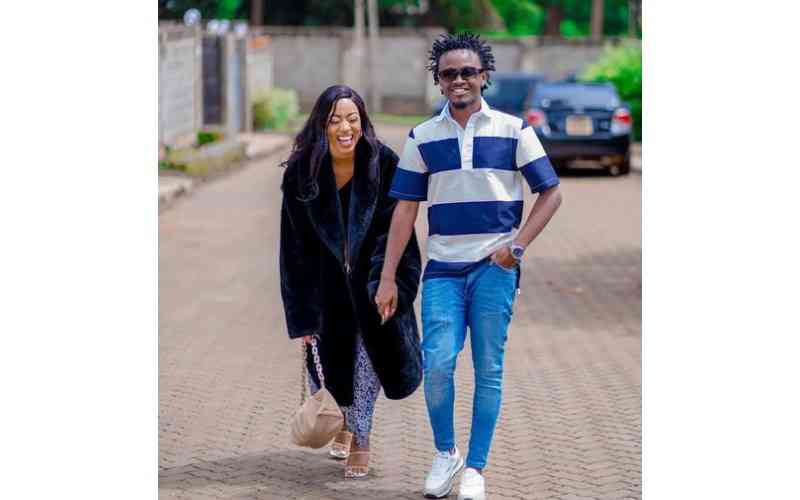 As much as fans may feel disappointed when their favourite personalities deceive them, celebrities are also under admittedly high pressure to keep up appearances.
Just last month, socialite Risper Faith faced an embarrassing moment when it was uncovered that some of her Instagram posts were photoshopped.
She quickly defended her actions in an interview.
"It's not that I can't afford this stuff, you know, but it's just that you want your Instagram to look good because of the pressure and everything, said Risper, adding, "I'm not setting fake standards, have you seen my house? Have you seen my lifestyle? I'm not faking anything. Furthermore, Instagram has no regulation saying we can only post our own content. We are just having fun, don't take life too seriously."
As we continue to support our favourite stars, the line has been blurred, and we never know when bad (or good) news is real, and when it's clout.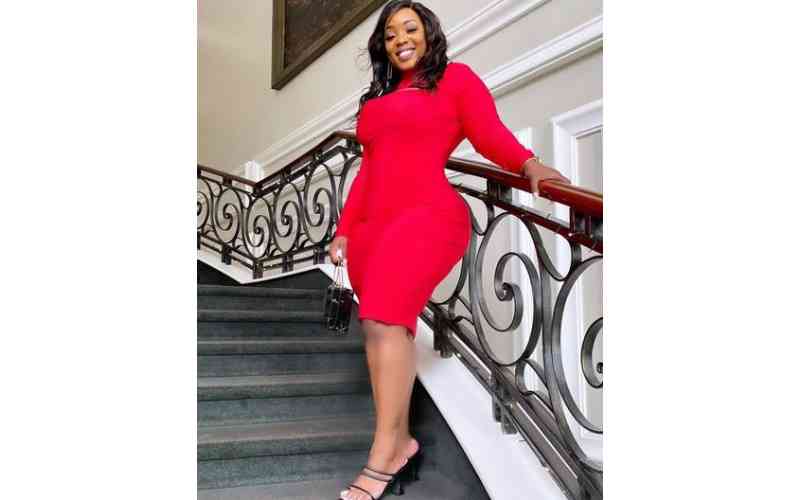 Related Topics