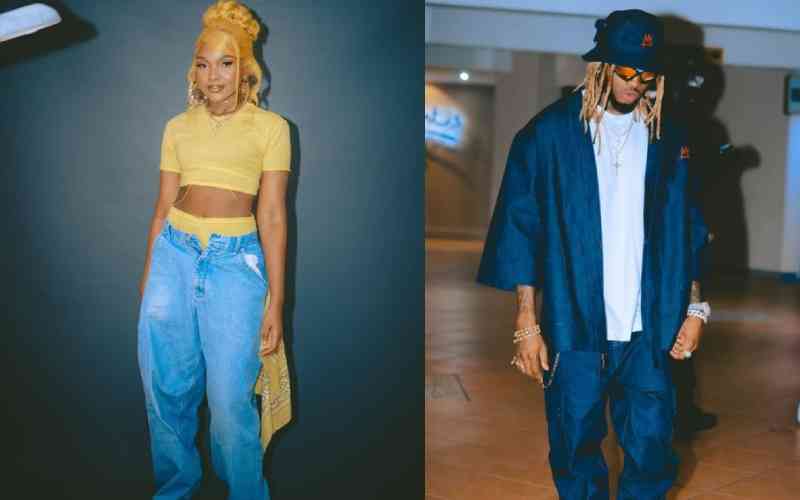 Tanzanian song bird Zuchu has dropped yet another hint that she is dating Diamond.
Through a post on TikTok, Zuchu stated that Diamond was indeed her man and was head over heels for him.
In the video, the Kwi Kwi crooner is seen reacting to a picture of Diamond shown to her by her lead dancer, Angela, who goes ahead to ask whether he is her man. She responds with a yes and an affirmative nod, adding that she is deeply in love with him.
Since the beginning of the year, the Bongo duo has elicited mixed reactions among their fans considering Zuchu is Diamond's signee, with a section of online users assuming they are dating owing to their lovey dovey posts.
When confronted with the question on whether she was dating her boss a few months ago, Zuchu dismissed the claims stating that she would never be in a romantic relationship with her boss.
"Nothing like that will ever happen in WCB because there is no evidence to prove what people are saying. We all know how people love to snoop and indeed if I was being intimate with my boss then they would have found something," she said.
Their romance has however advanced, with the two now growing more and more comfortable with each other and showing their affection for one another in public, going on trips, performing together and even gifting one another.
Asked about her daughter's relationship with Diamond, Zuchu's mom, Khadija Kopa, stated that she does not recognize the father of four as her child's lover.
"Zuchu can only introduce me to the man who will marry her. I can't force a relationship with my daughter. Diamond has neither told me he is my in-law," she said.
Addressing her dating life, Zuchu revealed that she had been single in 2021, explaining that most relationships she rushed into hit a dead end.
Diamond, on the other hand, has been in numerous relationships since breaking up with his first baby mama, businesswoman Zari Hassan.
At the beginning of the year however, he confirmed he was in a relationship.
"Niko kwenye mahusiano na nina furaha .I enjoy mahusiano yangu yananipa raha na amani huba limetaradadi mahaba ndi ndi ndi…" (I am in a relationship and I am happy. My relationship has given me so much satisfaction)," he said.
Related Topics