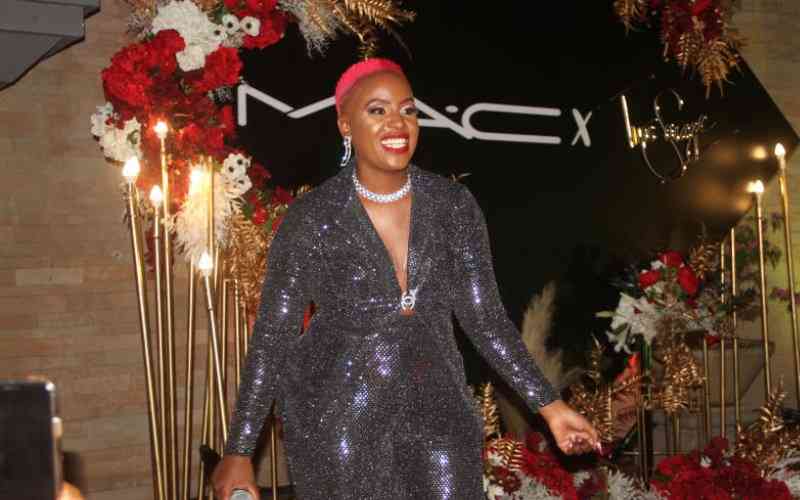 Femi One was crowned the best female rapper during the AFRIMMA awards ceremony held in Dallas, Texas on November 19, 2022.
Through social media, the elated Utawezena hitmaker thanked her team for their hard work and support throughout her music journey.
"We won!!! Best Female Rapper In Africa. The first East African Female rapper to take it home, it's such a big pat on the back for my team and I for all the work we've put in throughout the years," she wrote in part.
Femi also took the opportunity to encourage upcoming artistes to remain consistent in the craft as it will eventually pay off.
"This should be an encouragement for all the up and coming Female rappers! There is a spot for you in this industry, keep building, keep doing it, they are watching. Thank you all so much for the continued support," she added.
Her boss King Kaka was also proud of her milestone as he acknowledged Femi One's success resulted from years of hard work.
"I've seen you grow, I've seen you build, now the world is ready for you. Ladies and Gentlemen I present to you The Best Female Rapper in Africa @femi_one your story is a miracle, God Loves you. The Kaka Empire Team Big Up and everyone who made this possible," he wrote.
Alongside Femi's win came the recognition of Tanzania's President Samia Suluhu Hassan, who won the Transformational Leadership Award, thanks to her contribution to the development of arts and culture industry in her country.
In a statement, AFRIMMA noted that President Samia's contribution and confidence in the Music Industry in the country will go down in history.
"President Samia has set an example in leadership for others to follow and notably impacted the entertainment scene in Tanzania. From restoring the defunct Tanzania Music Award to initiating the revamp of the copyright management system that provides artists with more economic empowerment... President Samia has left an indelible mark on the history of Tanzania," noted AFRIMMA.
Related Topics