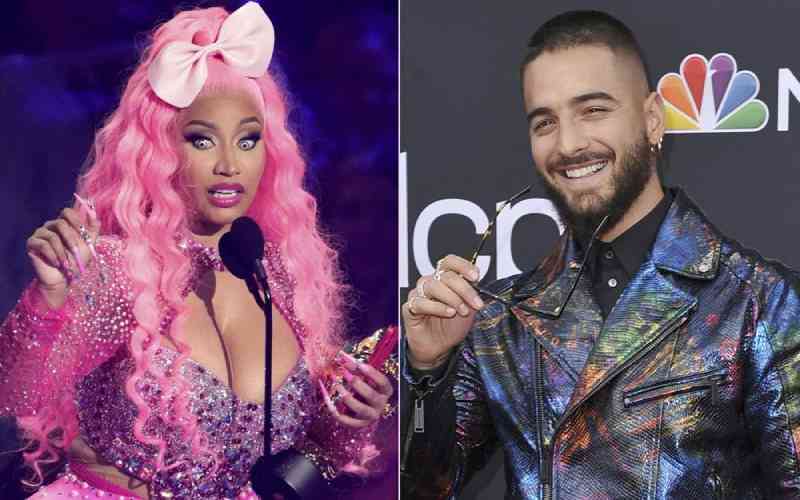 Hip hop star Nicki Minaj has teamed up with Colombian singer-songwriter Maluma and Lebanese singer Myriam Fares for the latest addition to the official soundtrack of the World Cup in Qatar.
The single "Tukoh Taka," with lyrics in English, Spanish and Arabic, was released on Friday, two days ahead of the start of the tournament.
It's the latest in a series of songs by artists from around the world released as part of FIFA's official soundtrack of the 2022 World Cup.
Maluma and Myriam Fares will perform at the opening of the FIFA fan festival in Doha on Saturday.
FIFA promised to stage free concerts with international stars for visitors to the official Fan Festival during the World Cup.
FIFA said the Al Bidda Park in central Doha will host "concerts starring top global and local music acts and live works by internationally acclaimed performance artists" during the 29 days of World Cup games.
The festival site next to the Corniche waterfront and close to the West Bay neighborhood will be the official viewing area for fans to watch the 64 games on giant screens.
FIFA said it also plans to hold soccer games at the venue featuring former World Cup stars who are part of its Legends program.
More than 1 million visitors are expected at the first World Cup hosted in the Middle East.
Related Topics