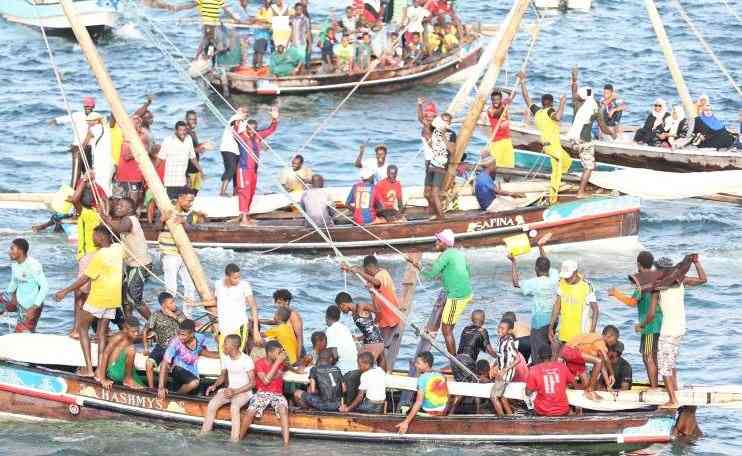 Kenya is among eight countries benefiting from the Unesco Covid-19 crisis response programme aimed at supporting tourism recovery around World Heritage Sites.
Already, sensitisation of the project in both Lamu and Mombasa has kicked off targeted at those earning a living through tourism economic activities such as artisanship and tour guiding.
According to Unesco National programme officer - East Africa, Judith Ogana, the project is aimed at building resilience in places of tourism interest that were negatively affected because of Covid-19 pandemic.
"The project themed around 'Promoting Sustainable Tourism and Private Sector Engagement for Inclusive Community Development in Response to the COVID-19 crisis' is focused on UNESCO heritage sites of Lamu Old Town and Fort Jesus in Mombasa," said Ogana.
Ogana said the incentives to boost sustainable tourism practices would include training and capacity building for key stakeholders in the sector. It will also include the promotion of investment in cultural heritage preservation.
She said the sustainability of the project was entirely dependent on community involvement.
"We have to be sustainable as a tourist destination by engaging the community. This is a catalyst project and we hope that the youth and players will continue to protect and preserve their tourism business beyond the project," Ogana said.
"The outstanding culture and traditional way of life, the architecture of our buildings in the old town is the highlight of our unique culture. We are playing the role of custodians to this heritage that we strive to ensure it remains on the UNESCO heritage list," said Lamu county governor Issa Timamy when he received the project sensitisation team.
"Sanura film that was shot in Lamu has a huge following, not only on the Kenyan coast but across the region, and this has provided positive exposure to Lamu as well as its potential as a filming destination. We shall be displaying some of its series during this year's Lamu cultural festival set for 24th to 27th November," said the Governor.
Governor, Abdulswamad Nassir, pledged his administration's support to the implementation of the programmess.
Related Topics